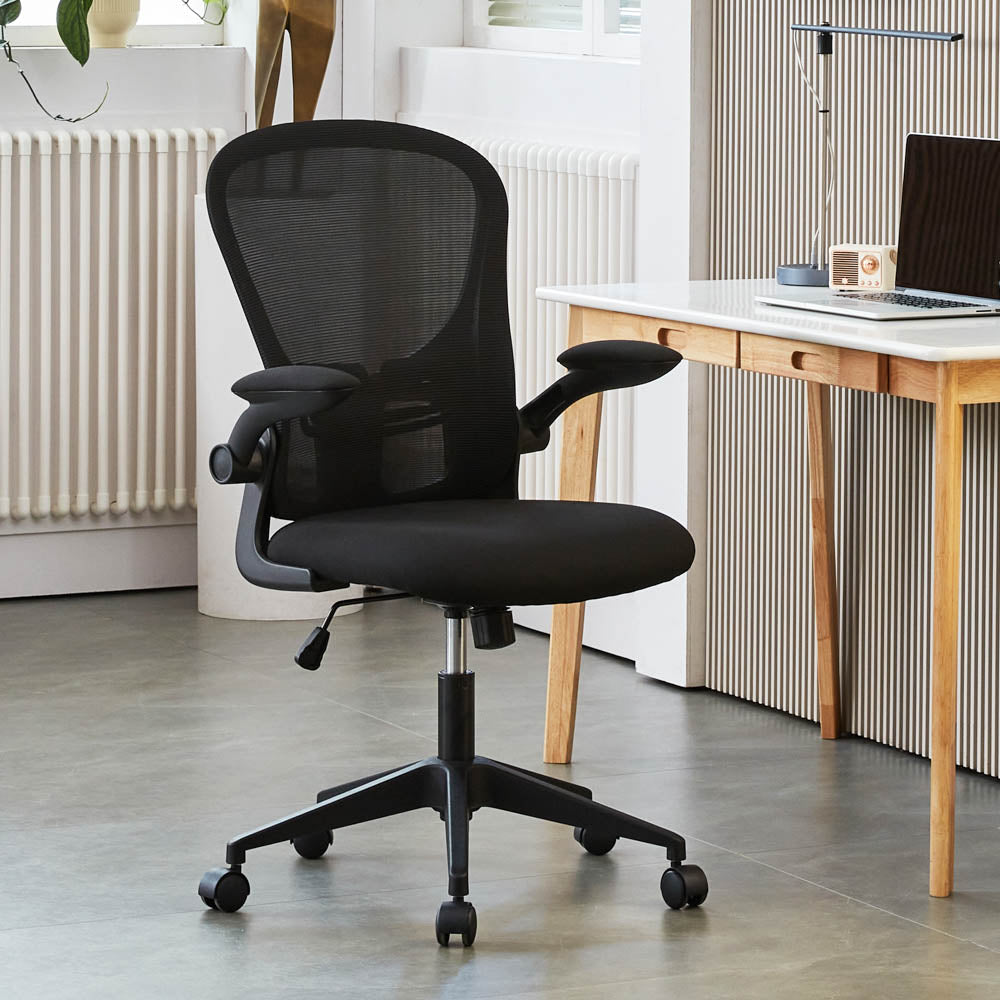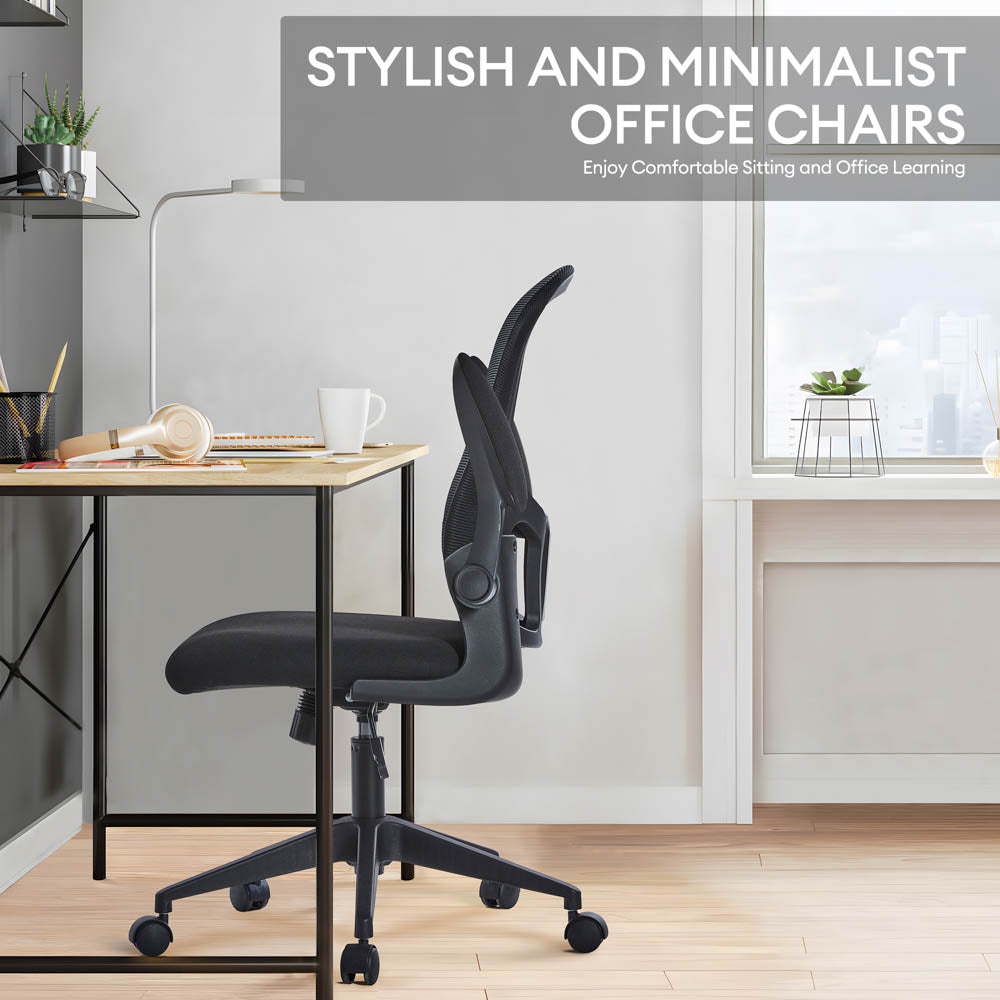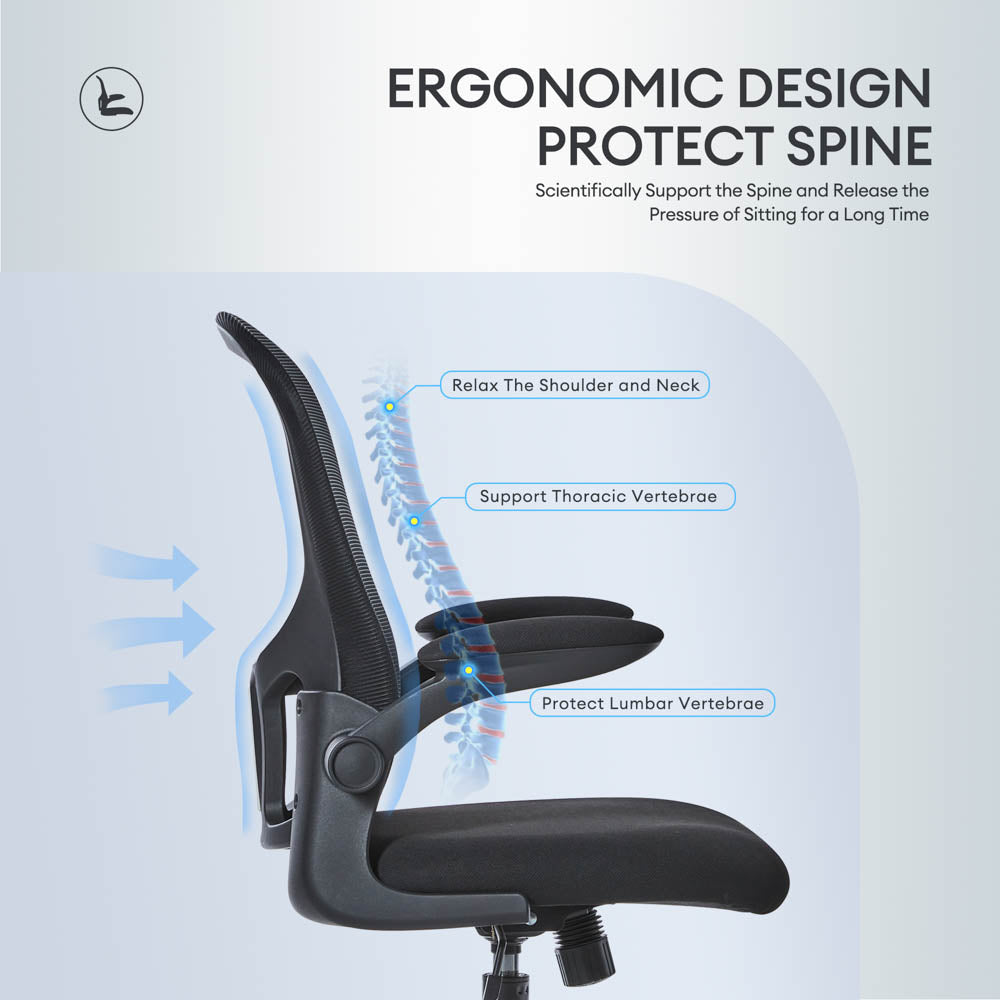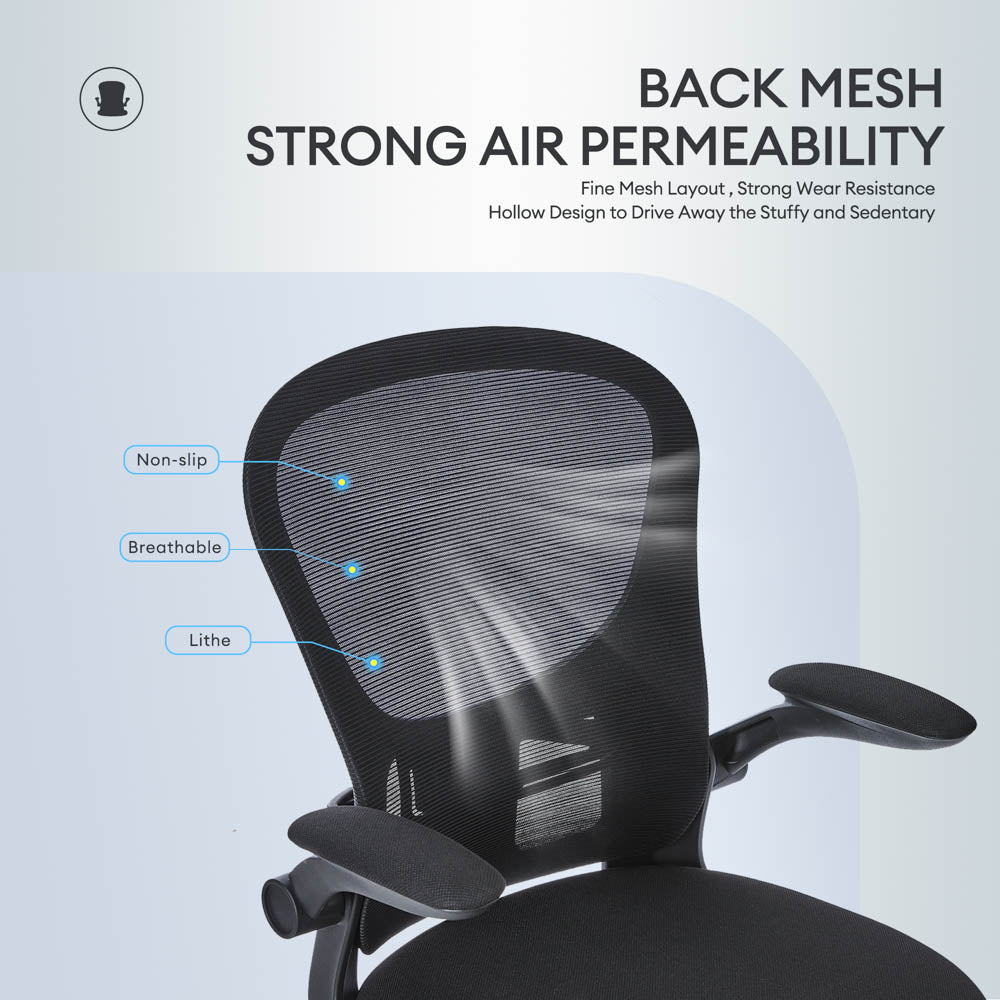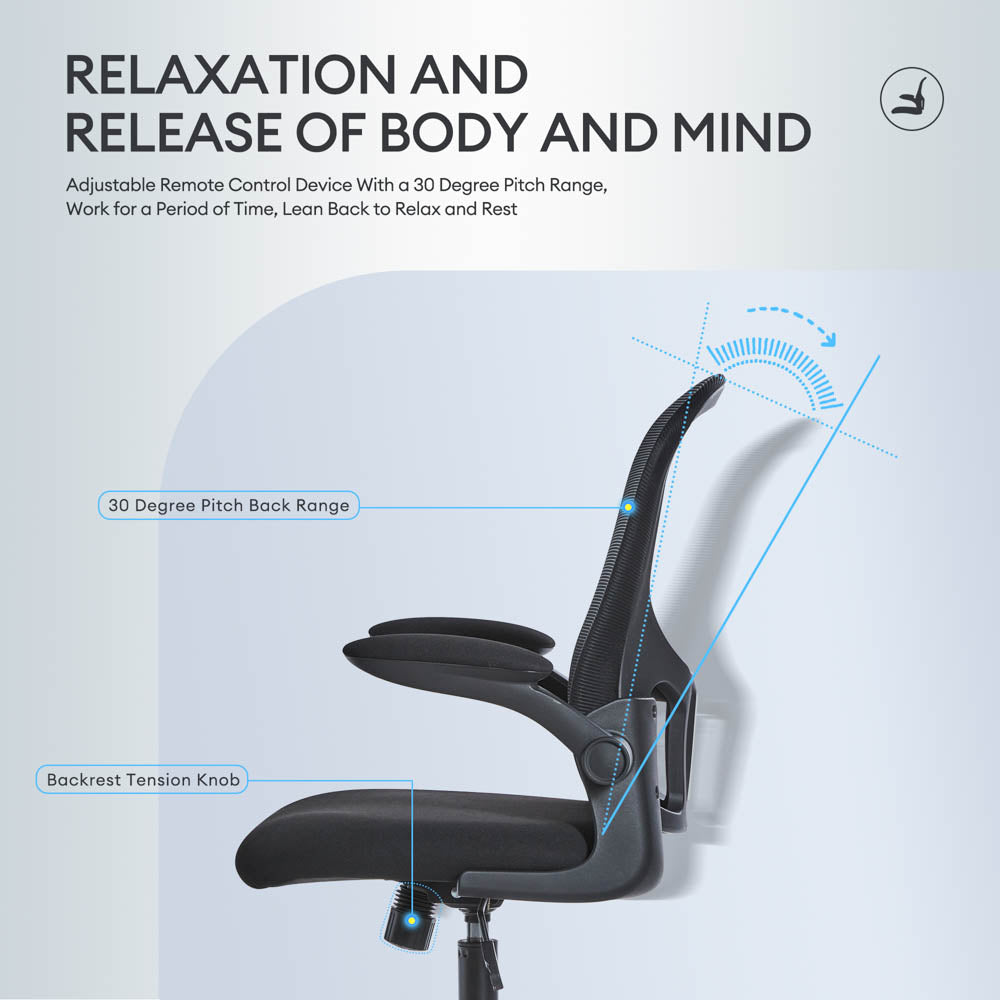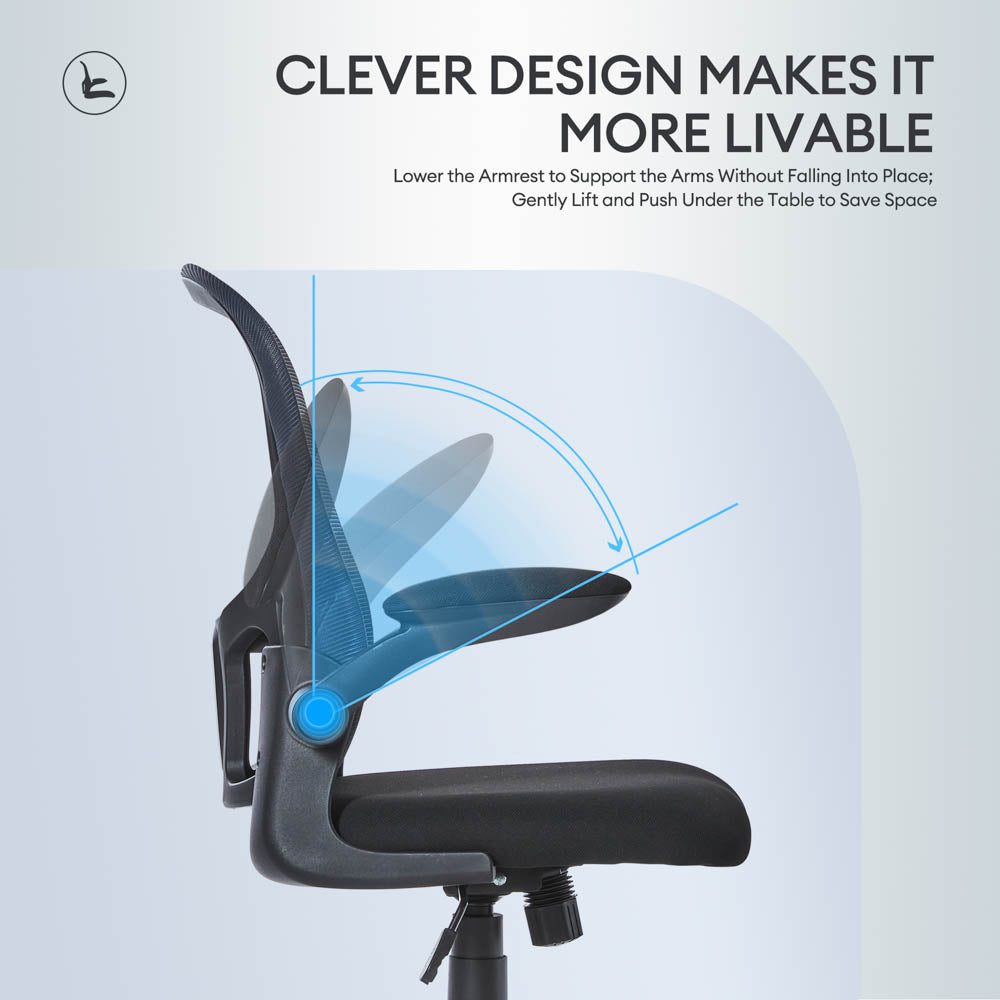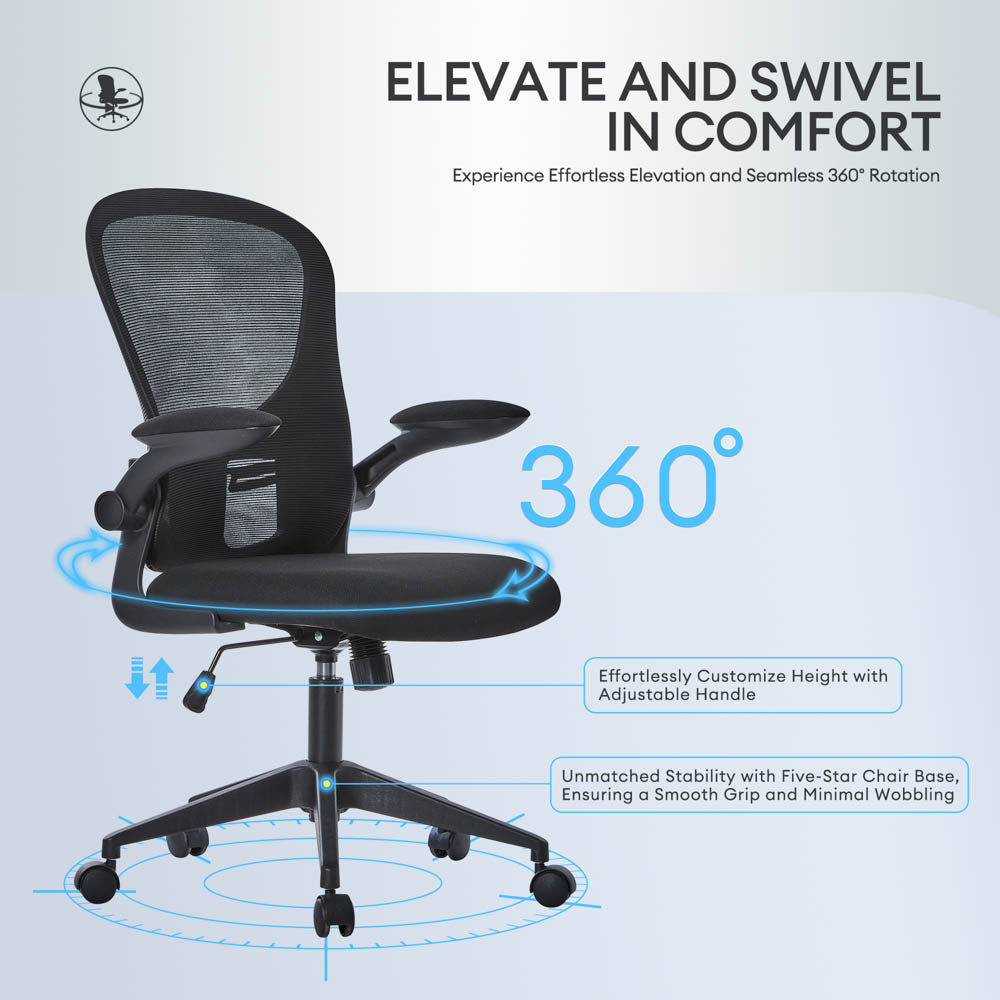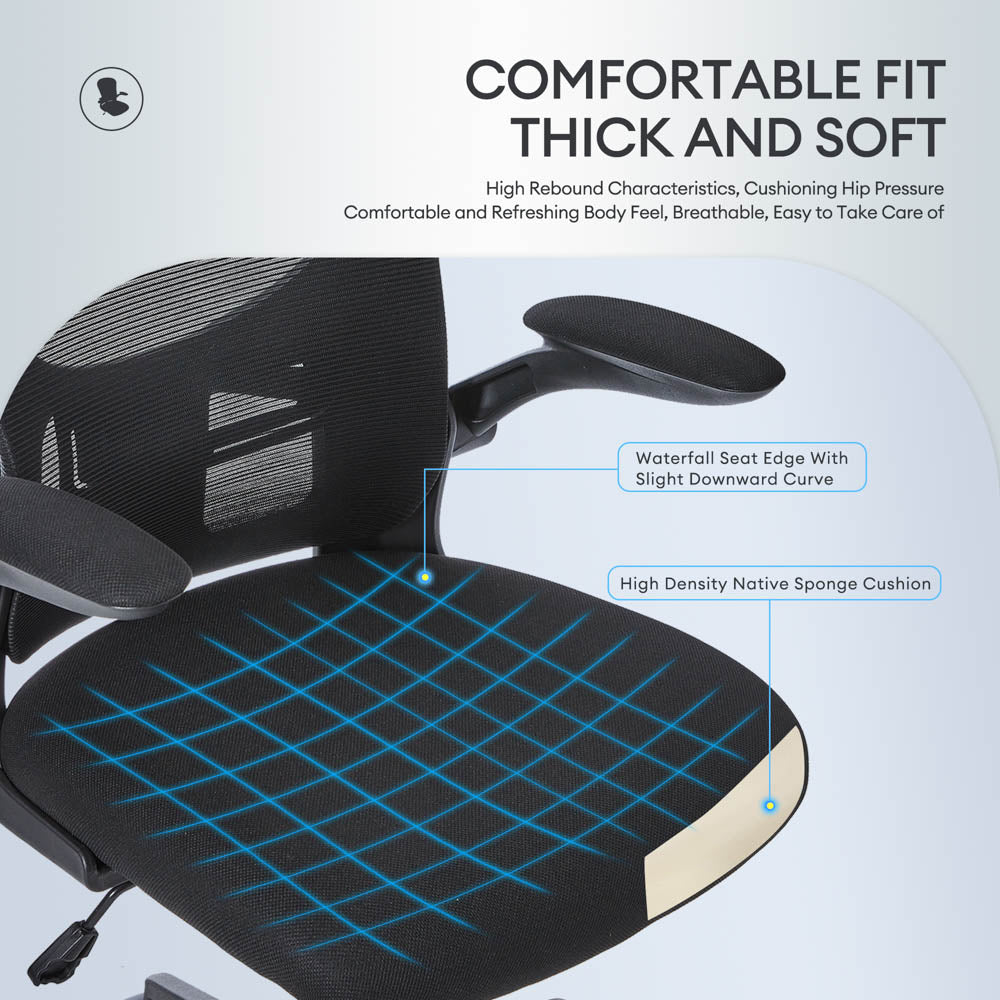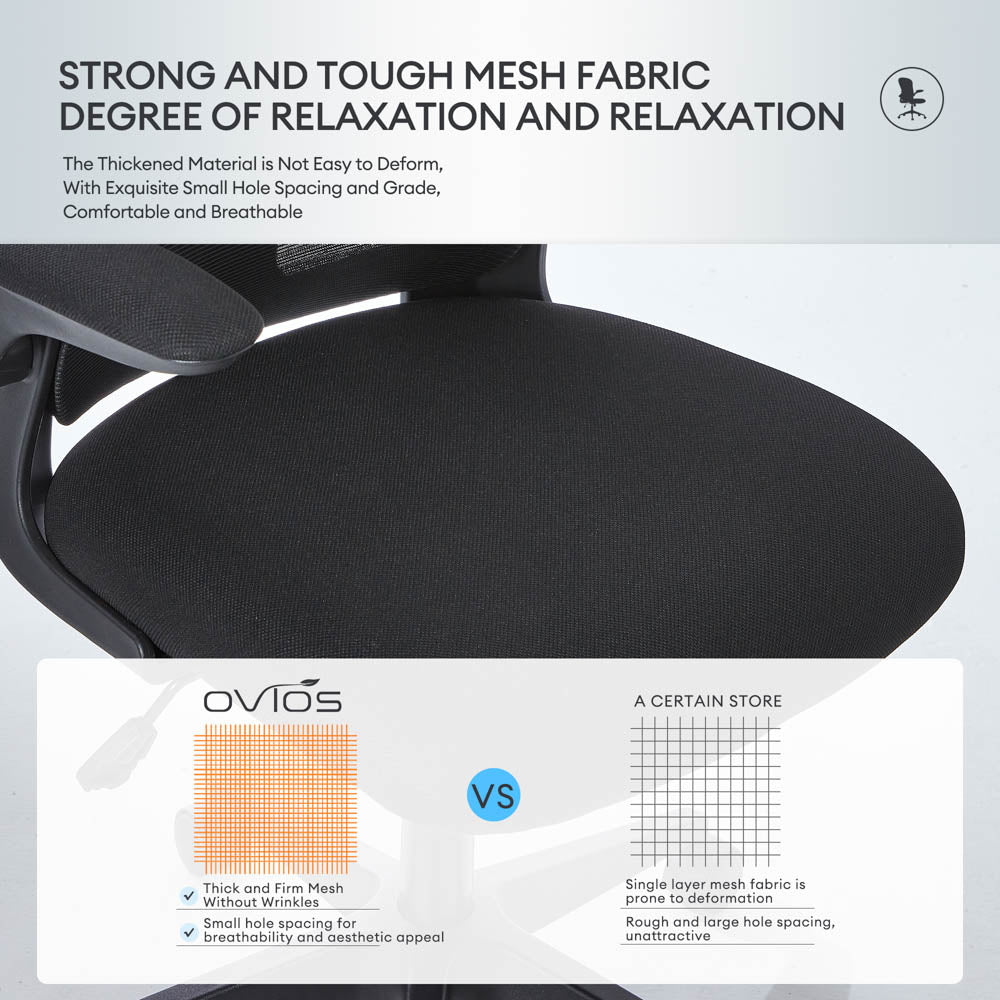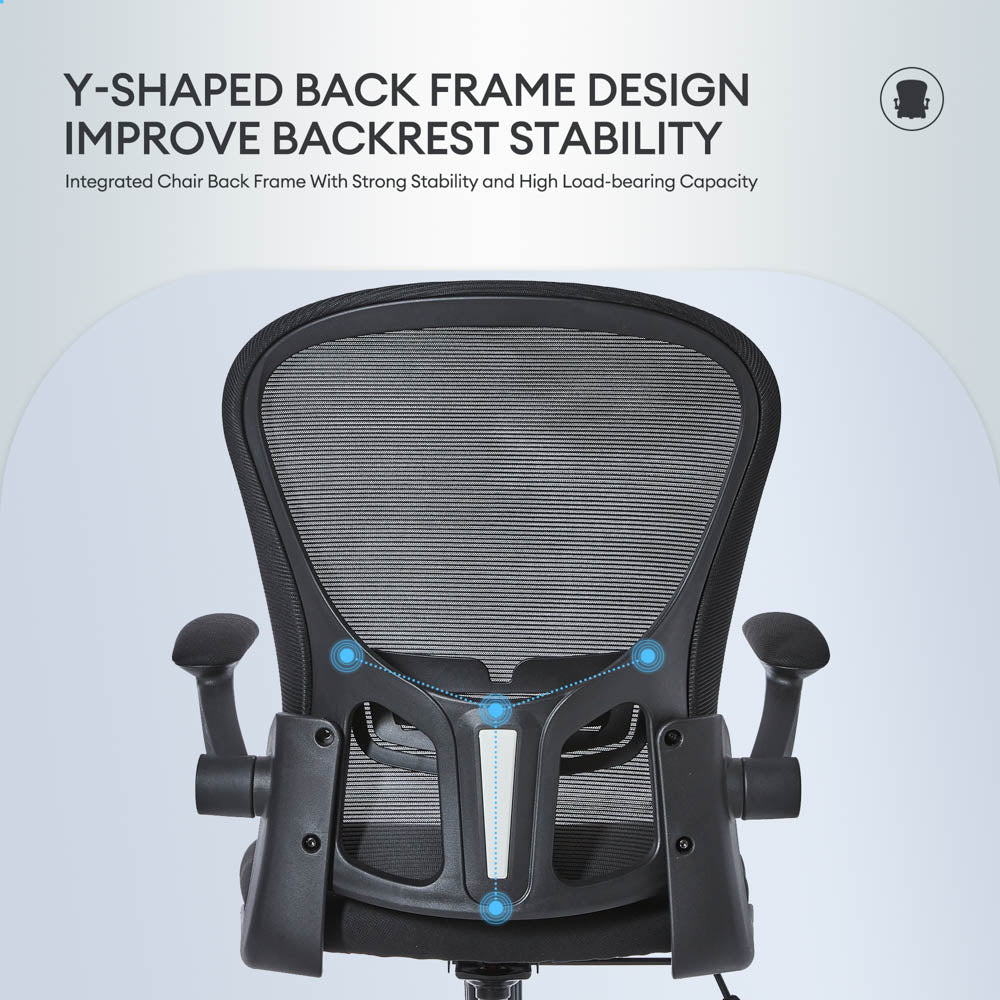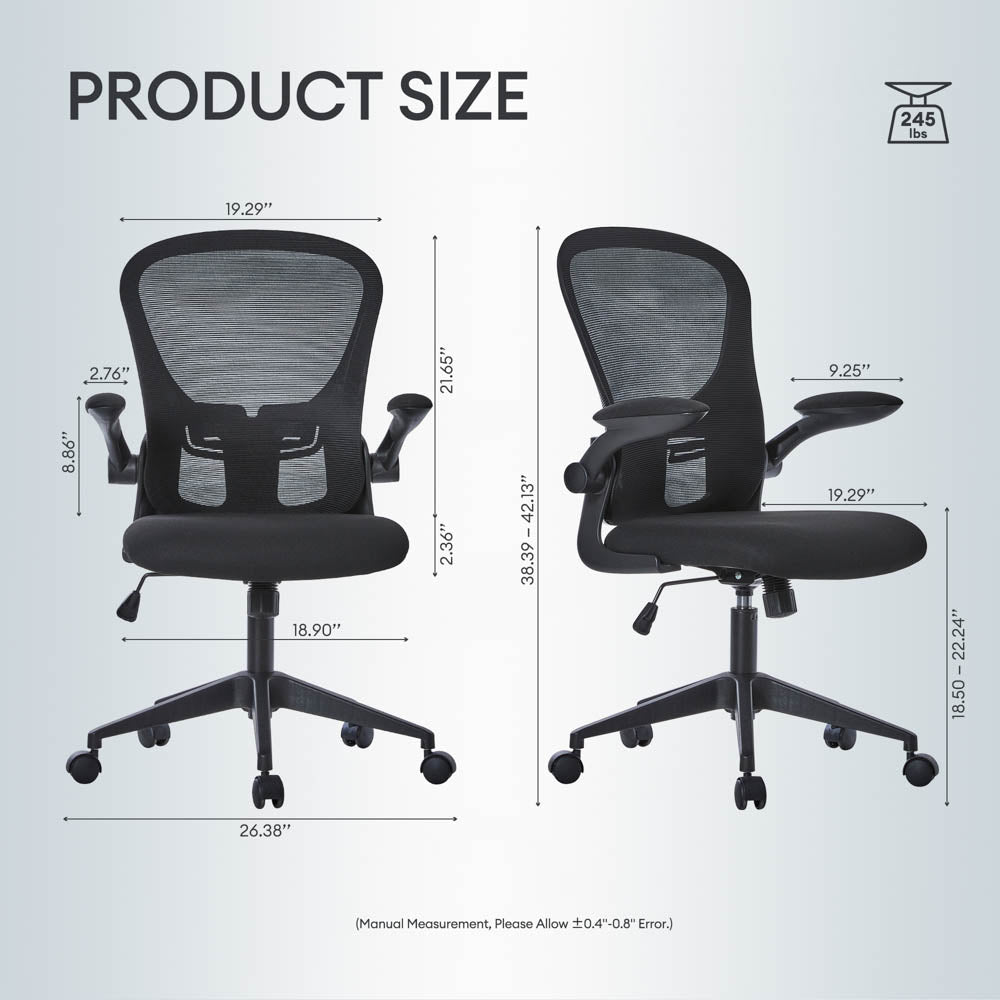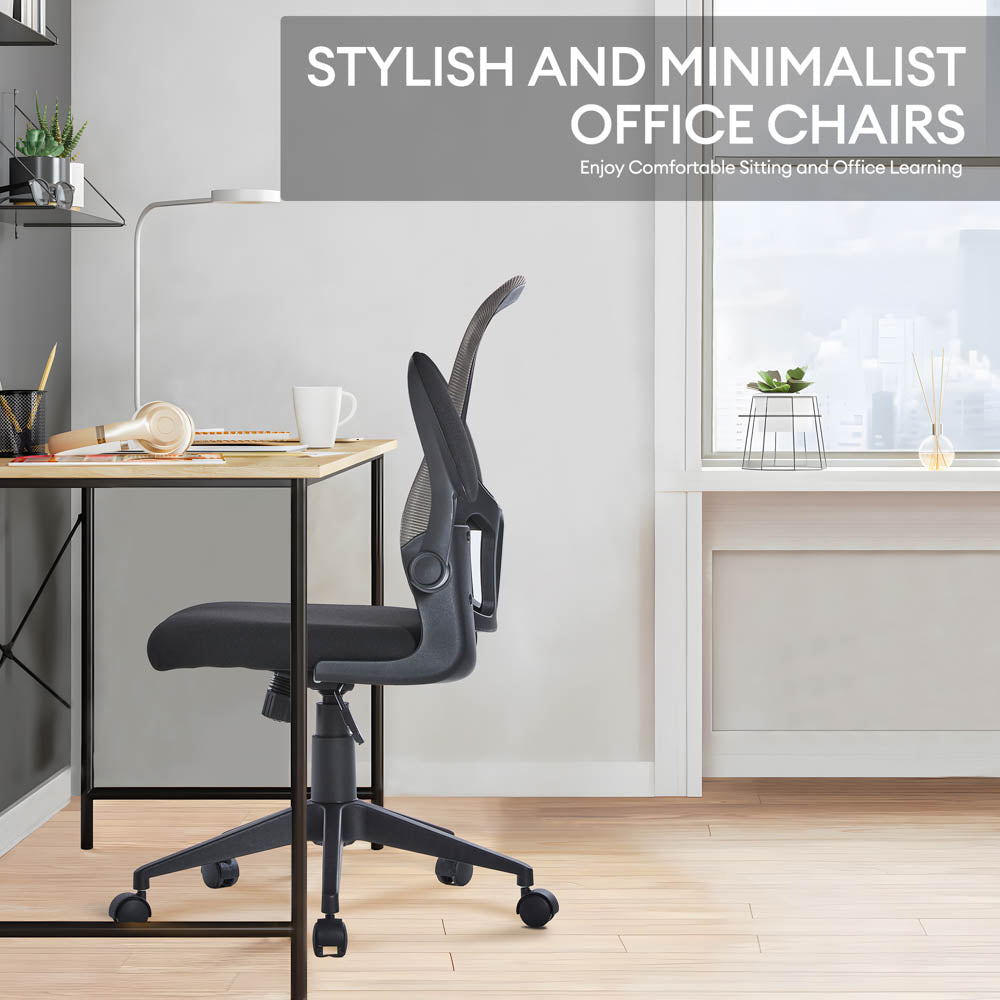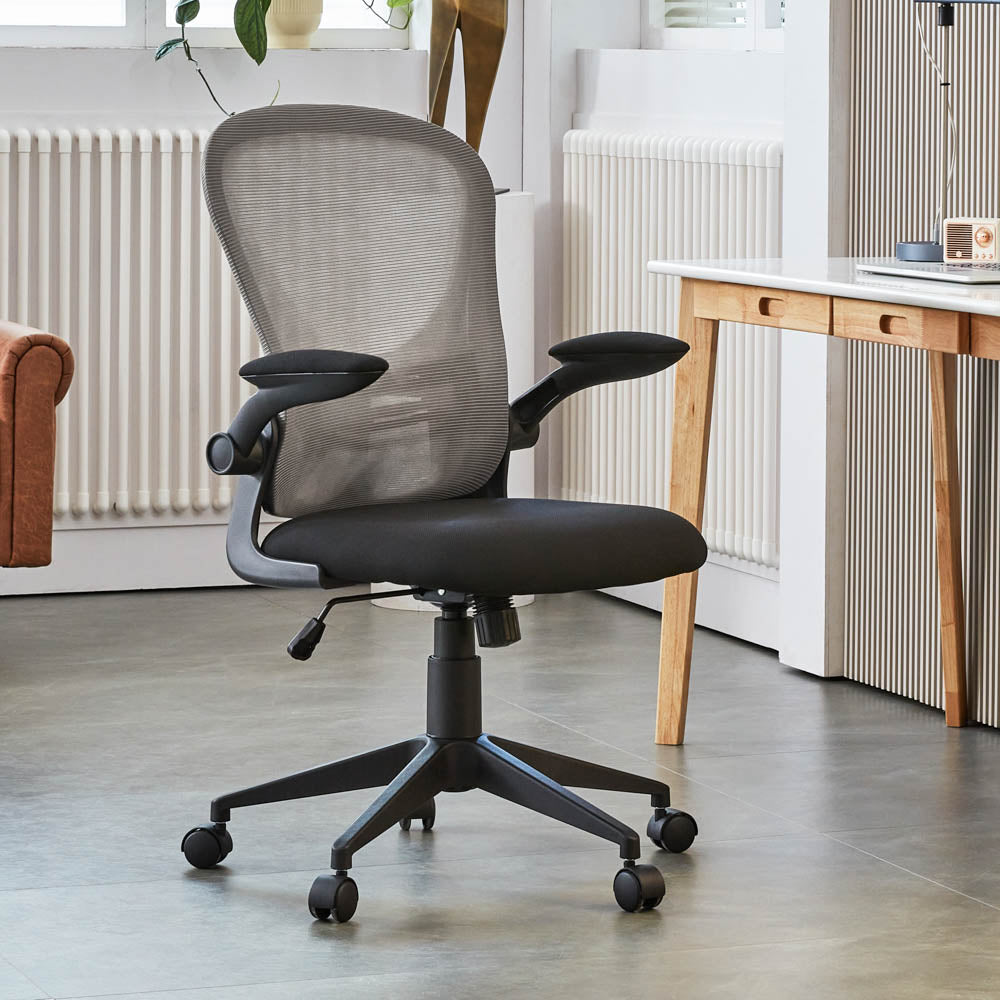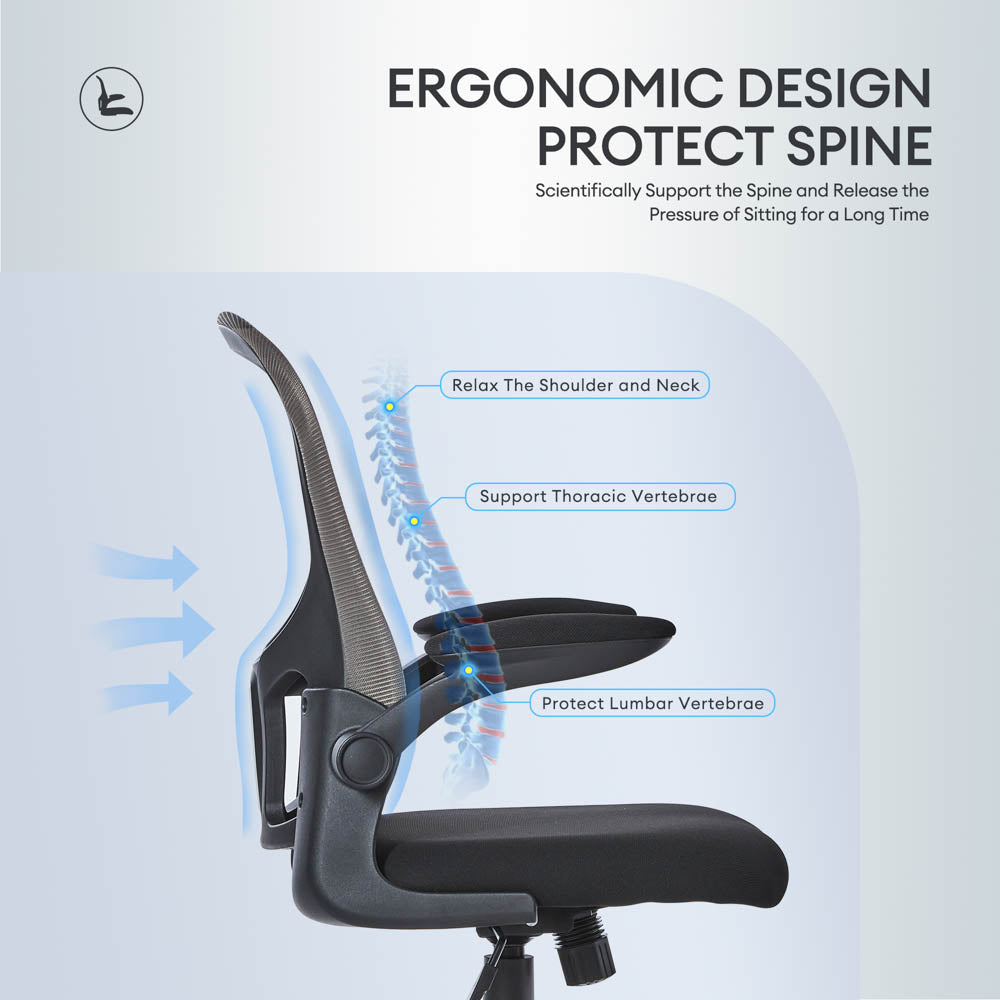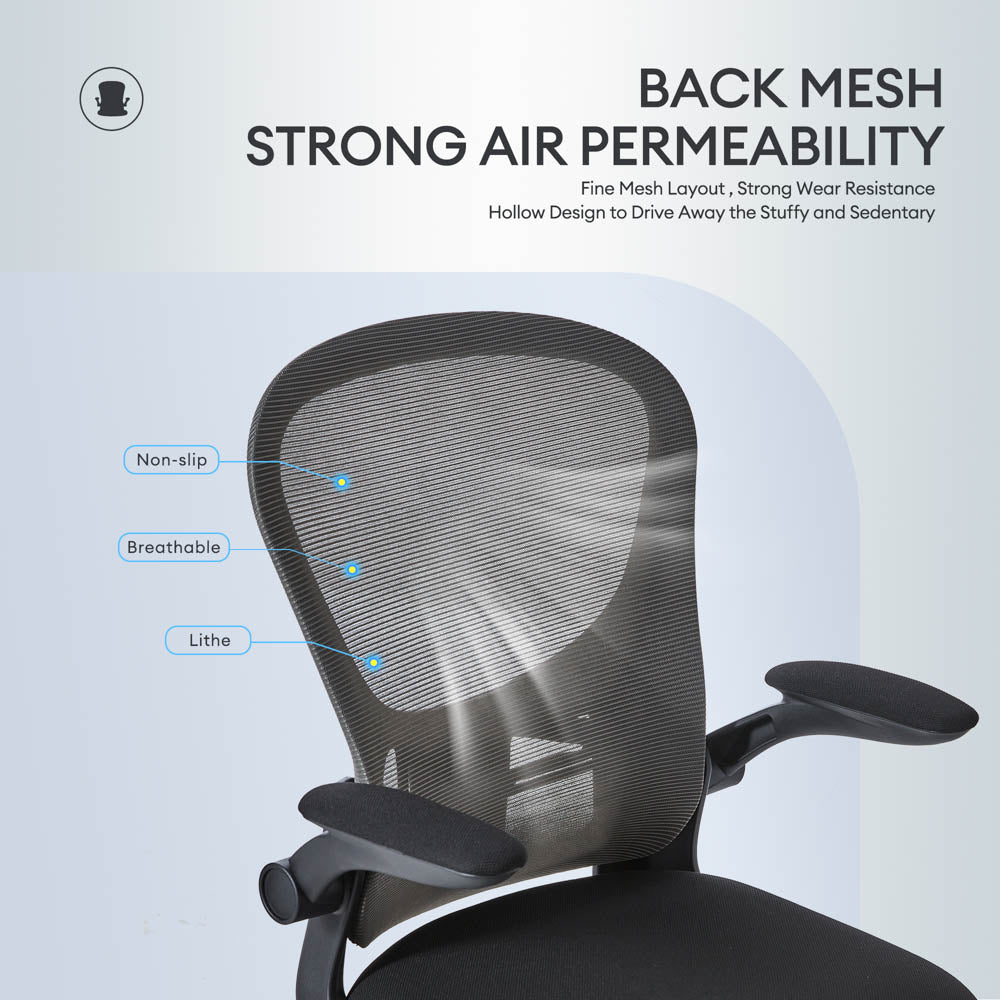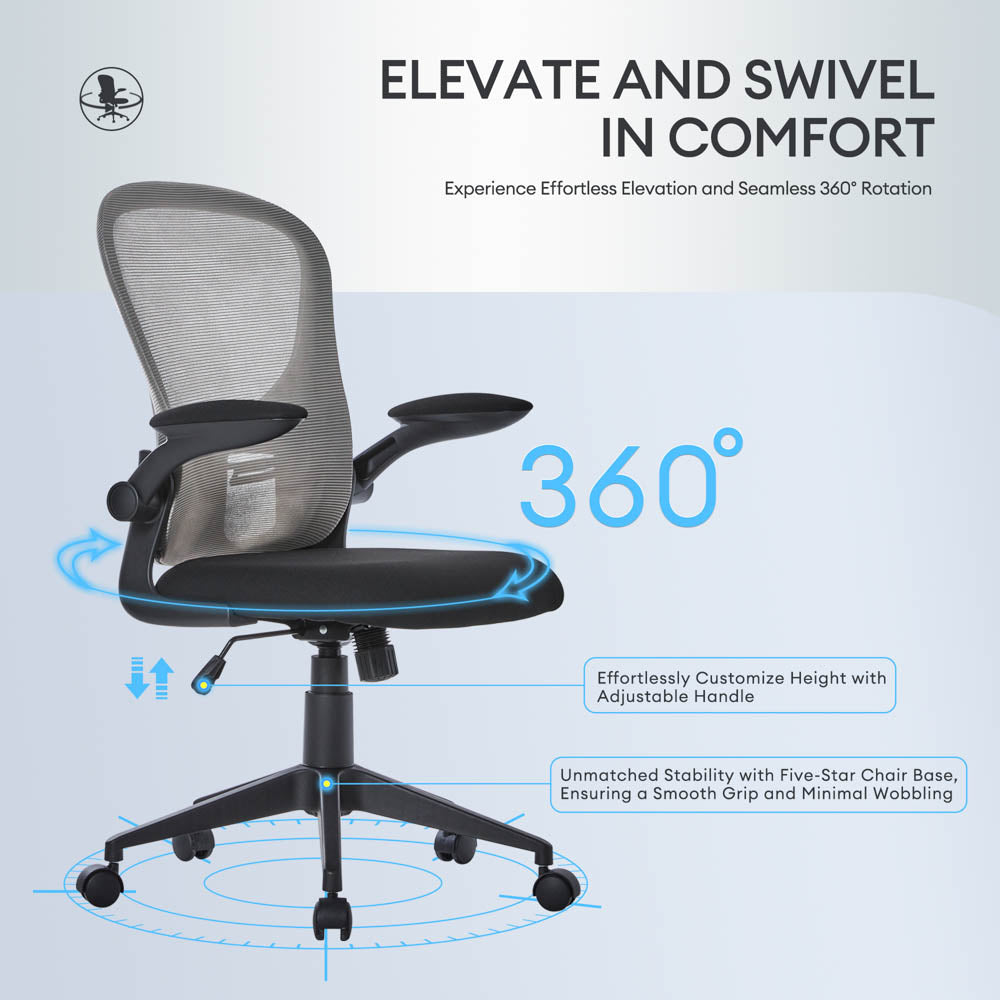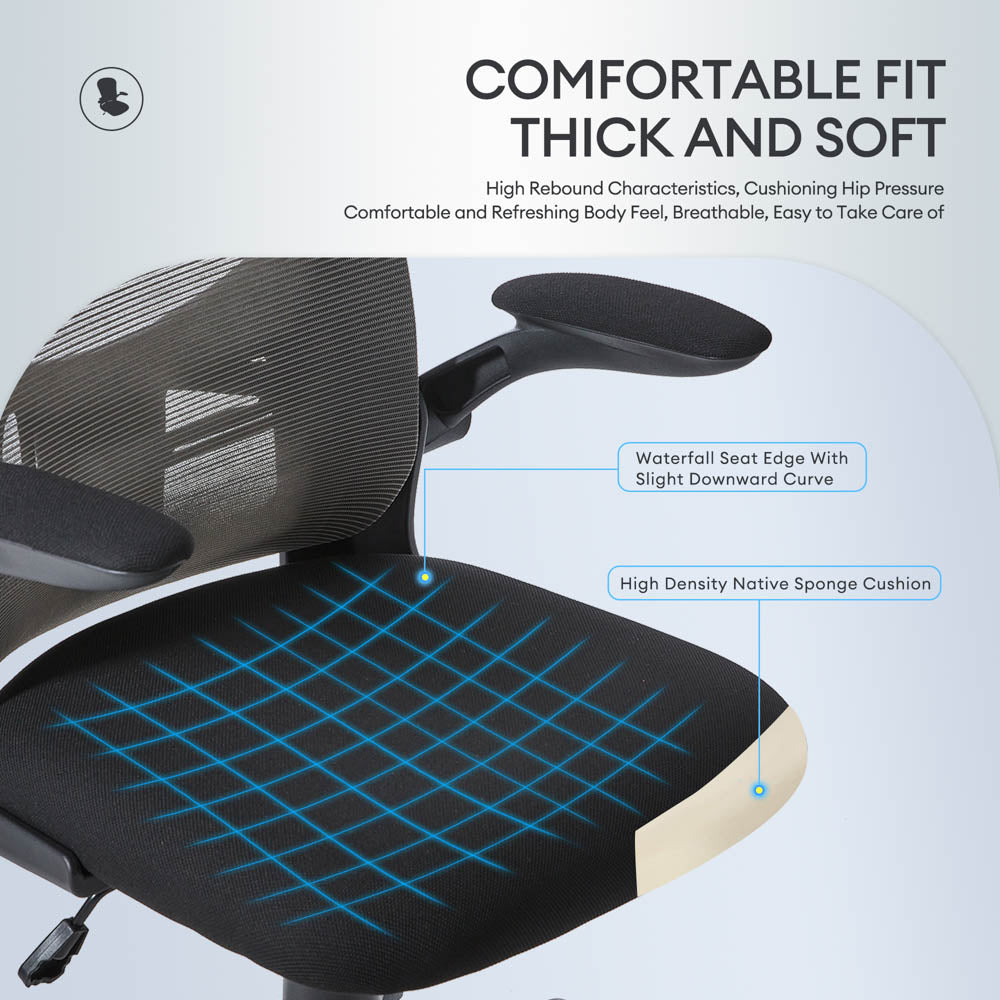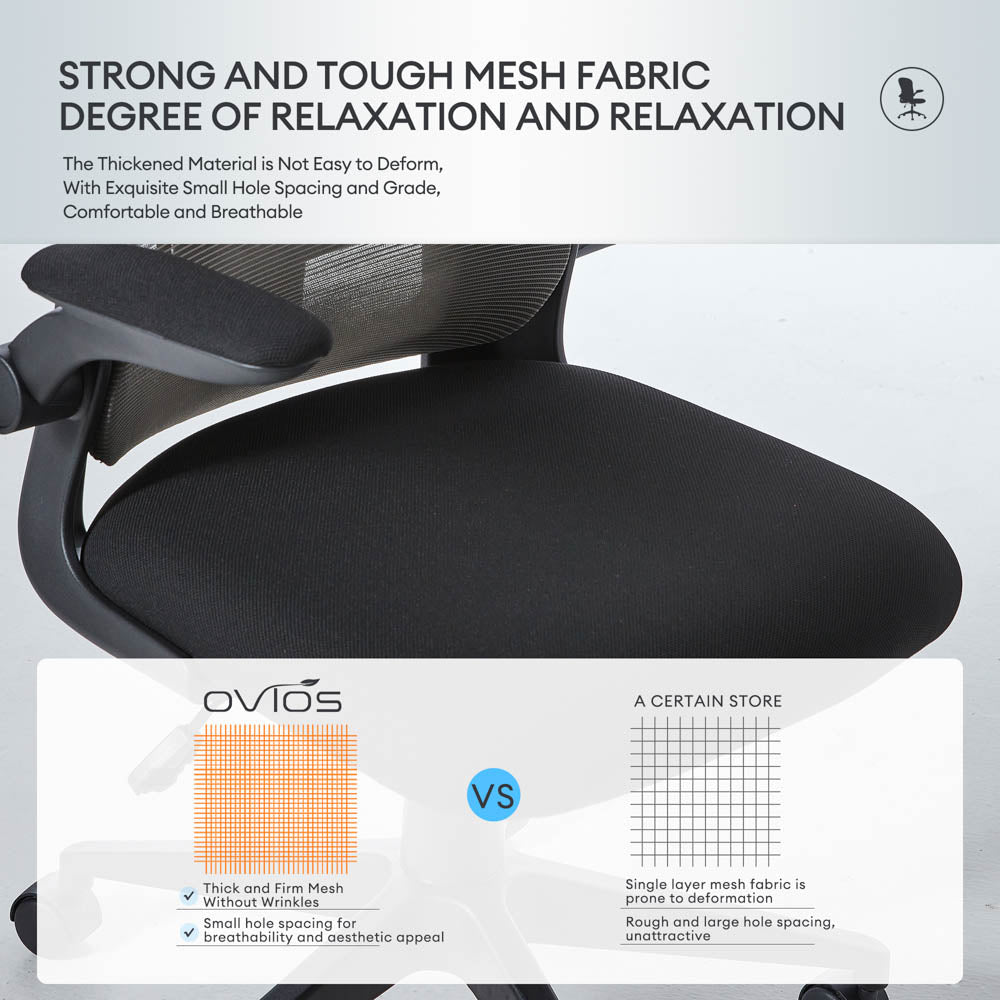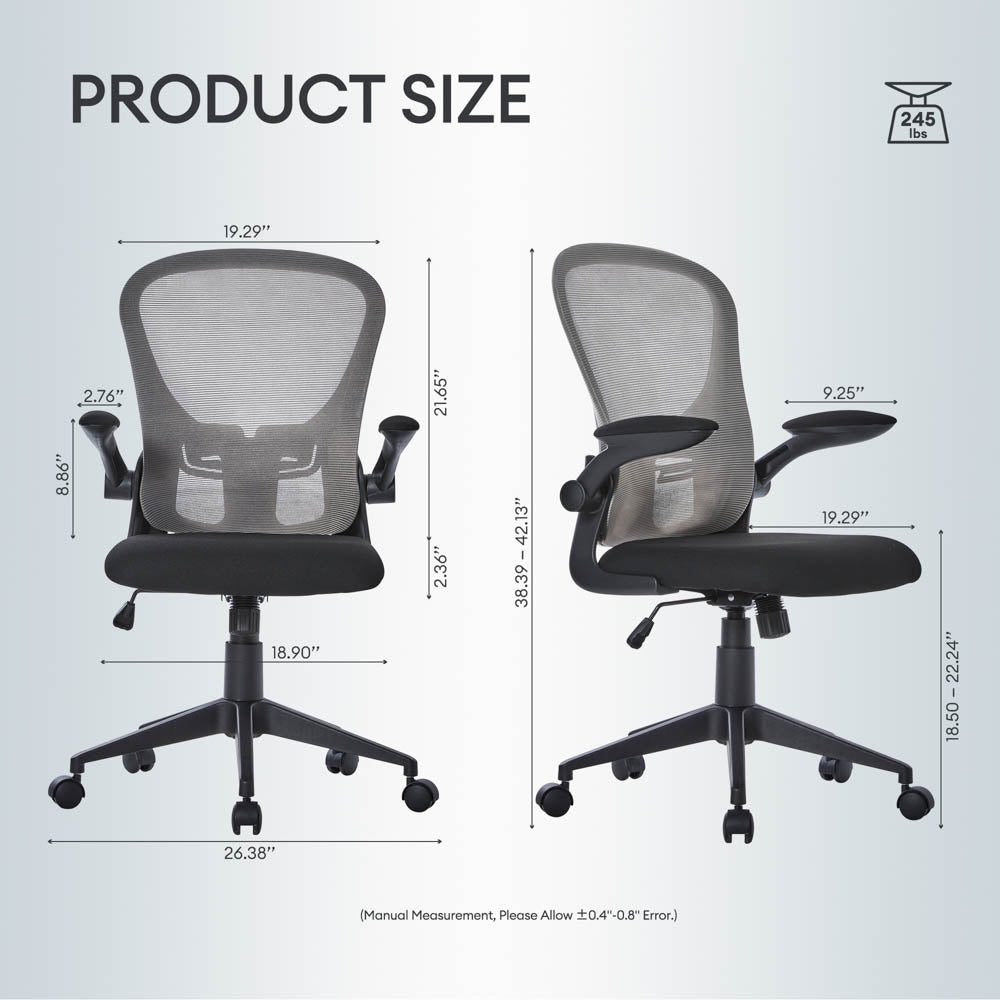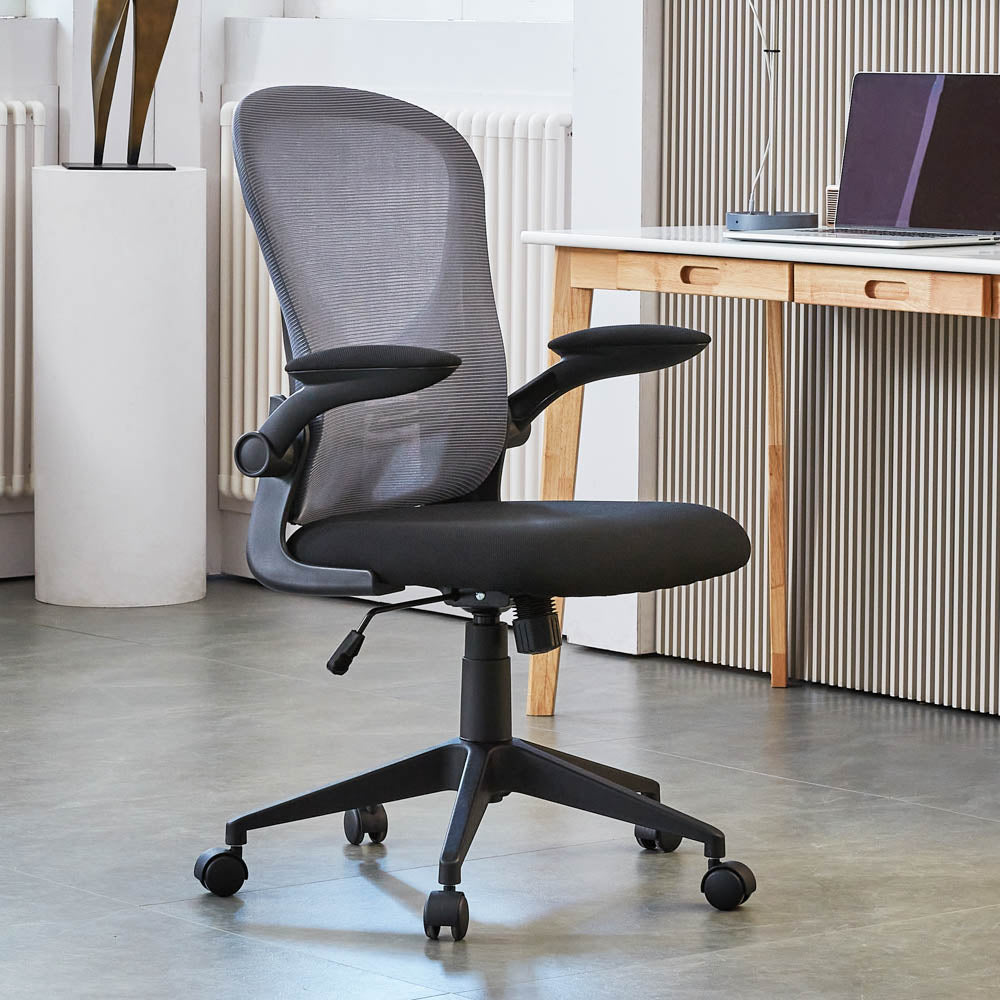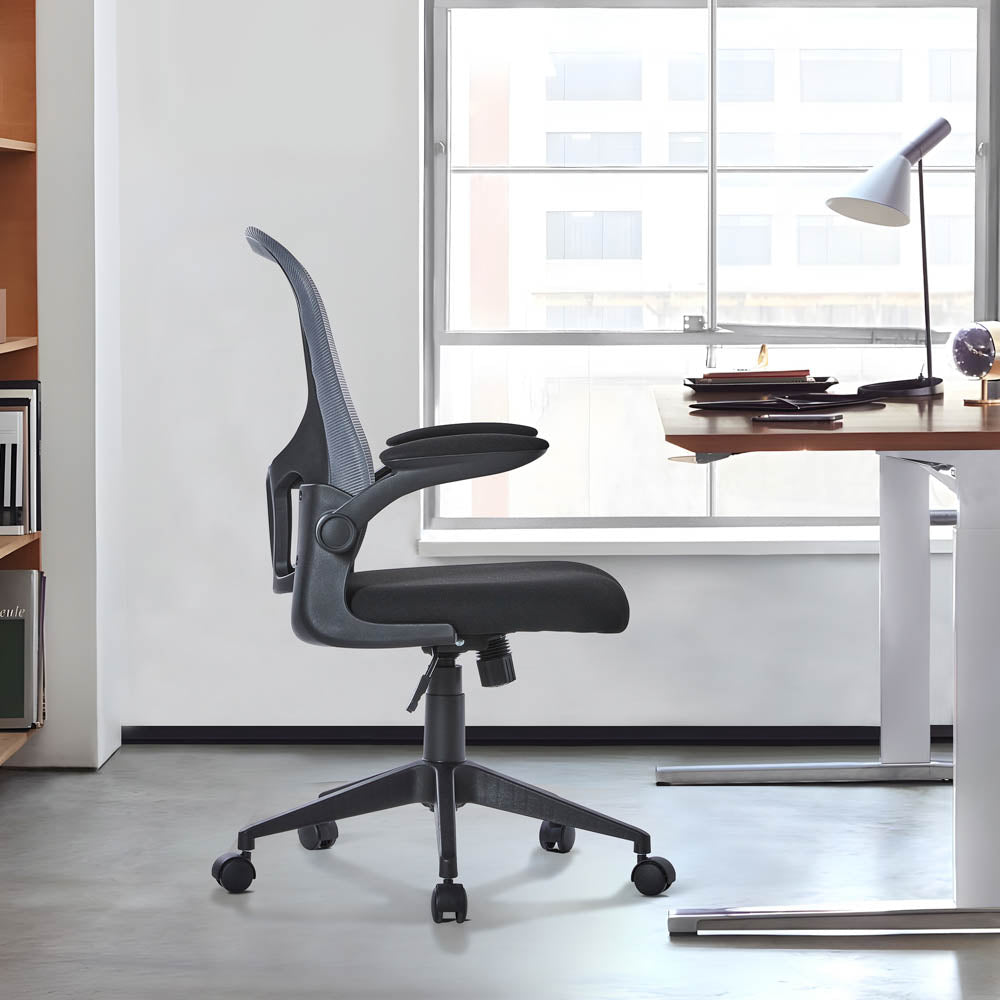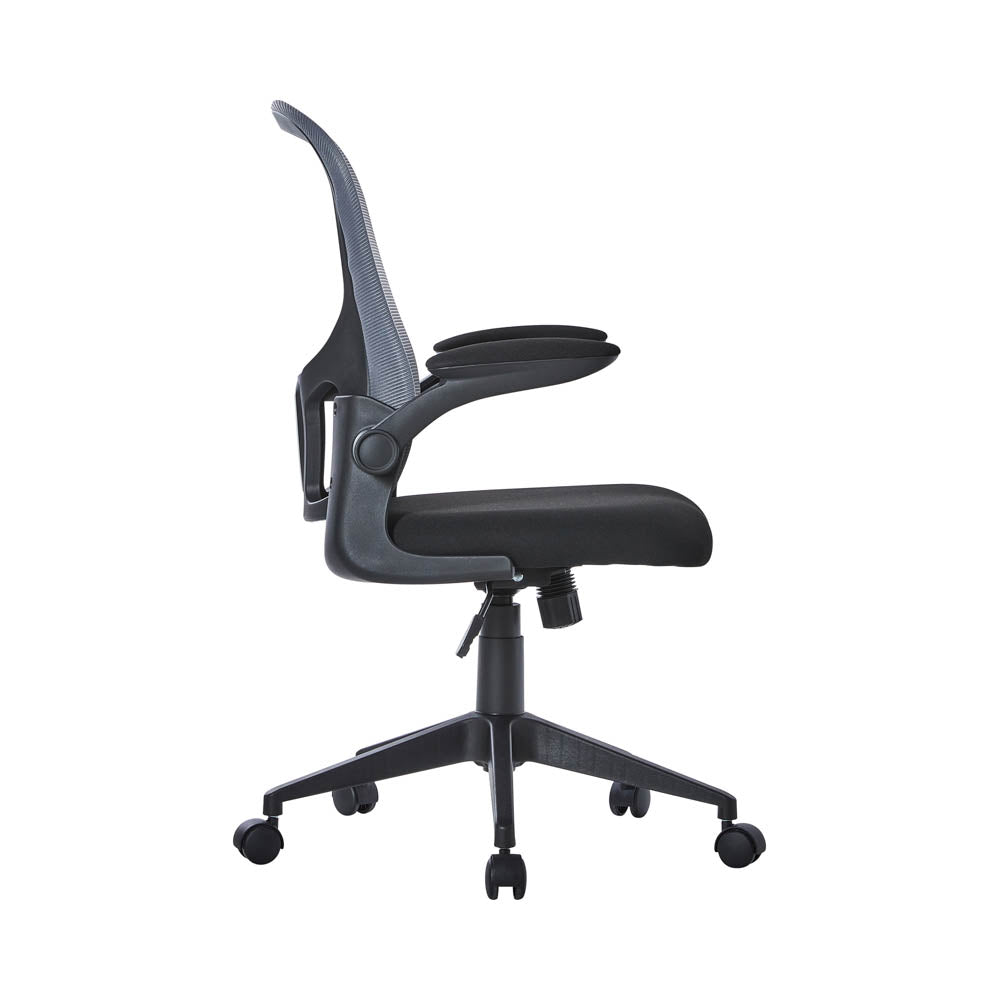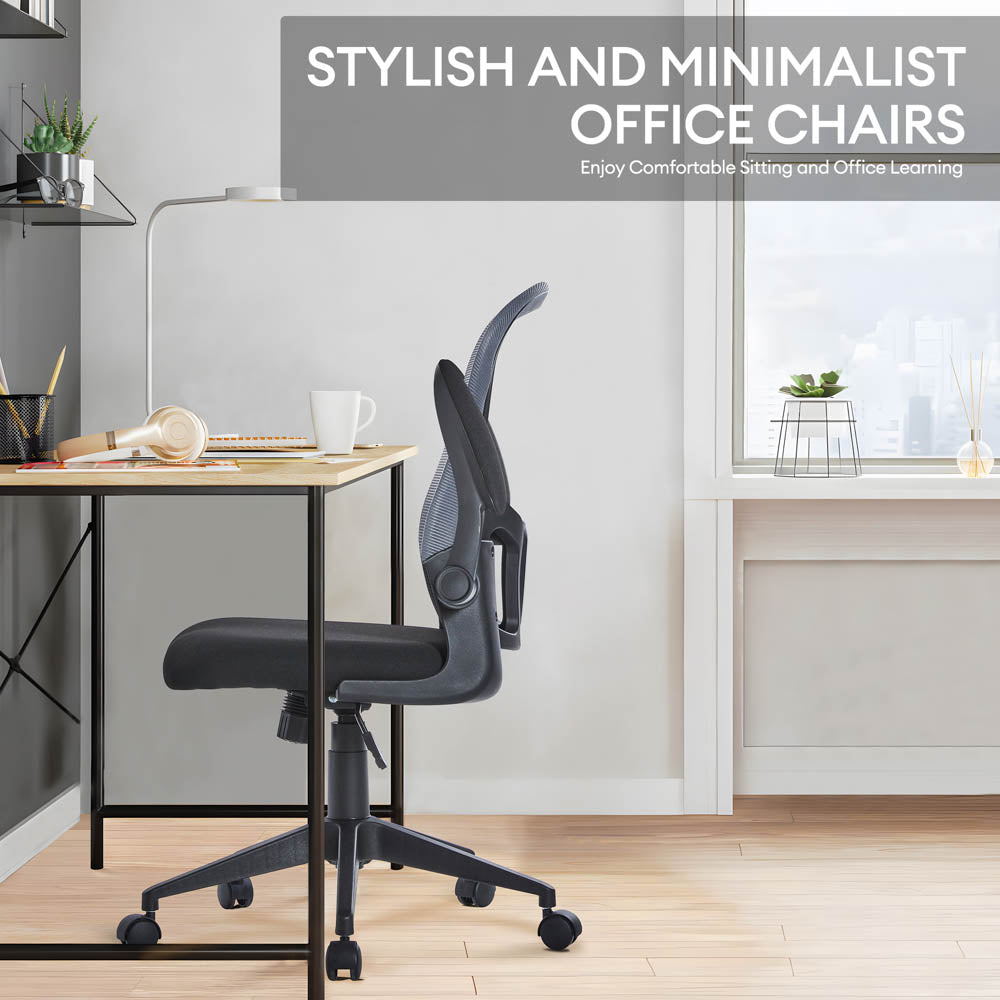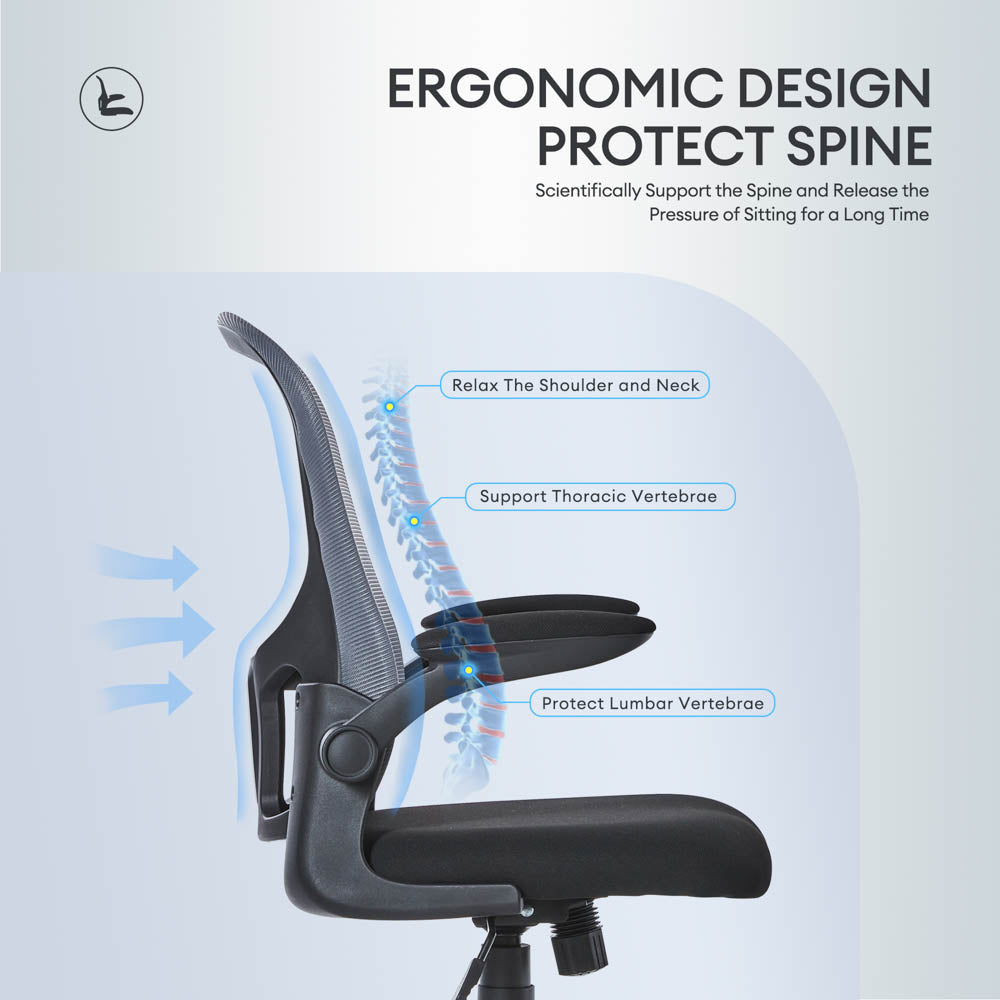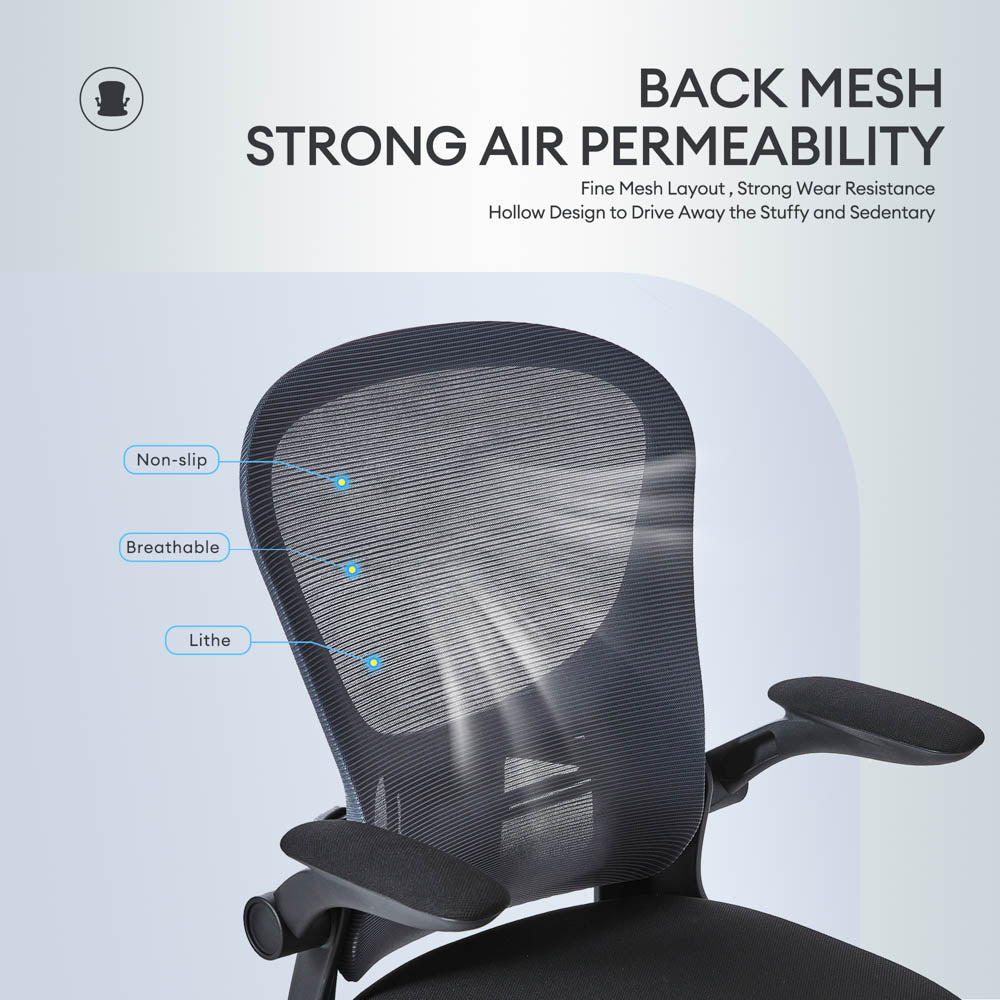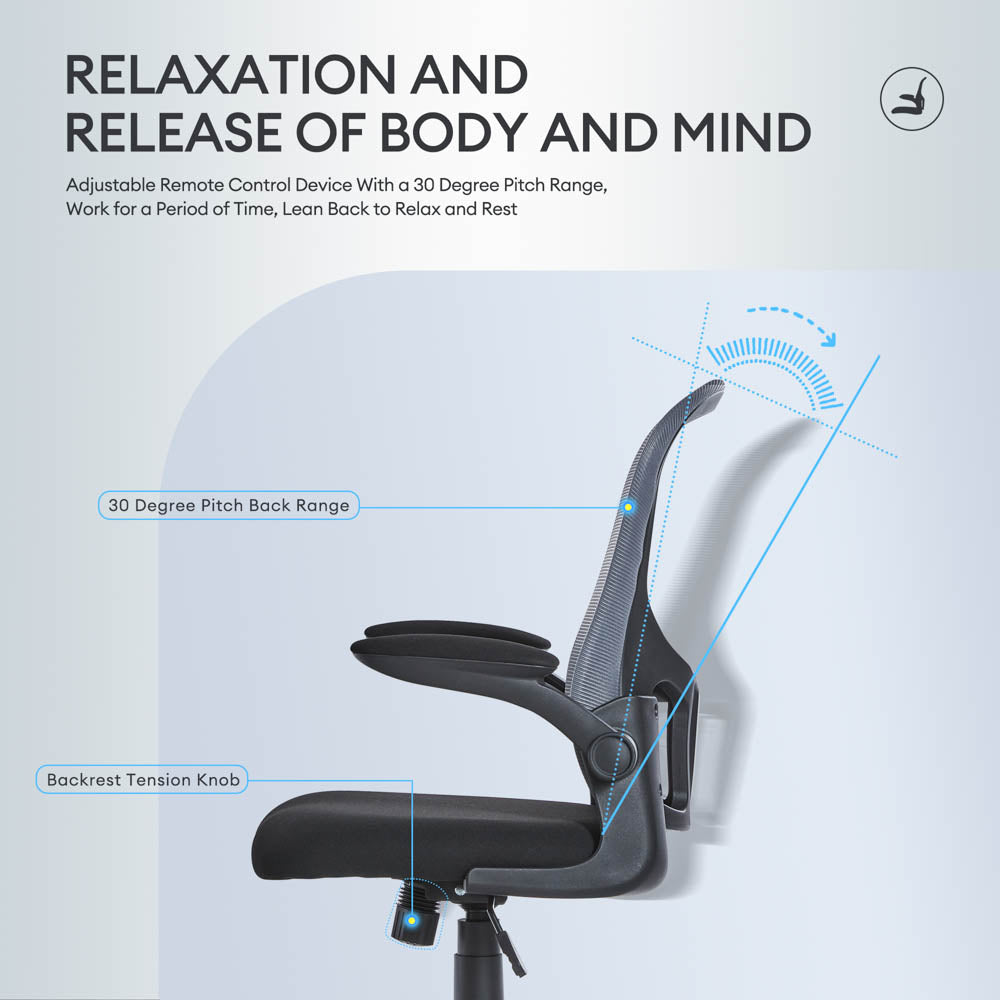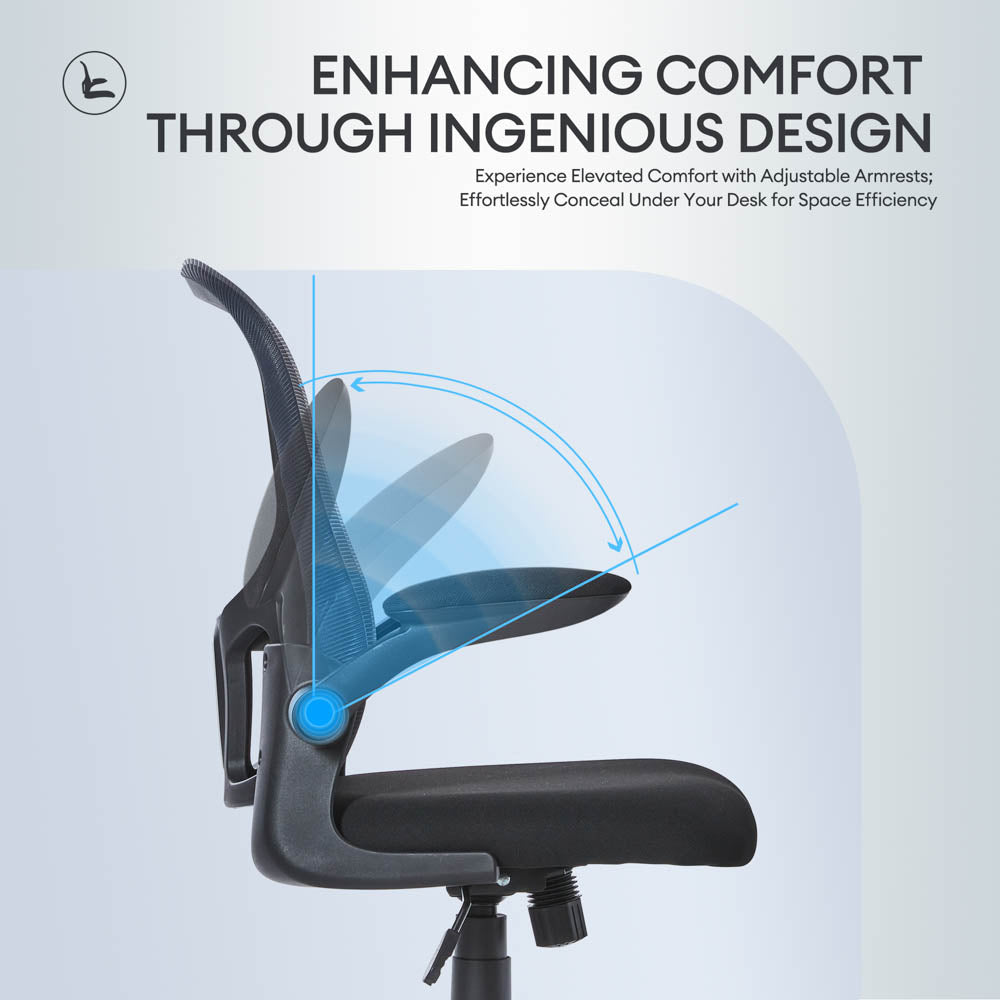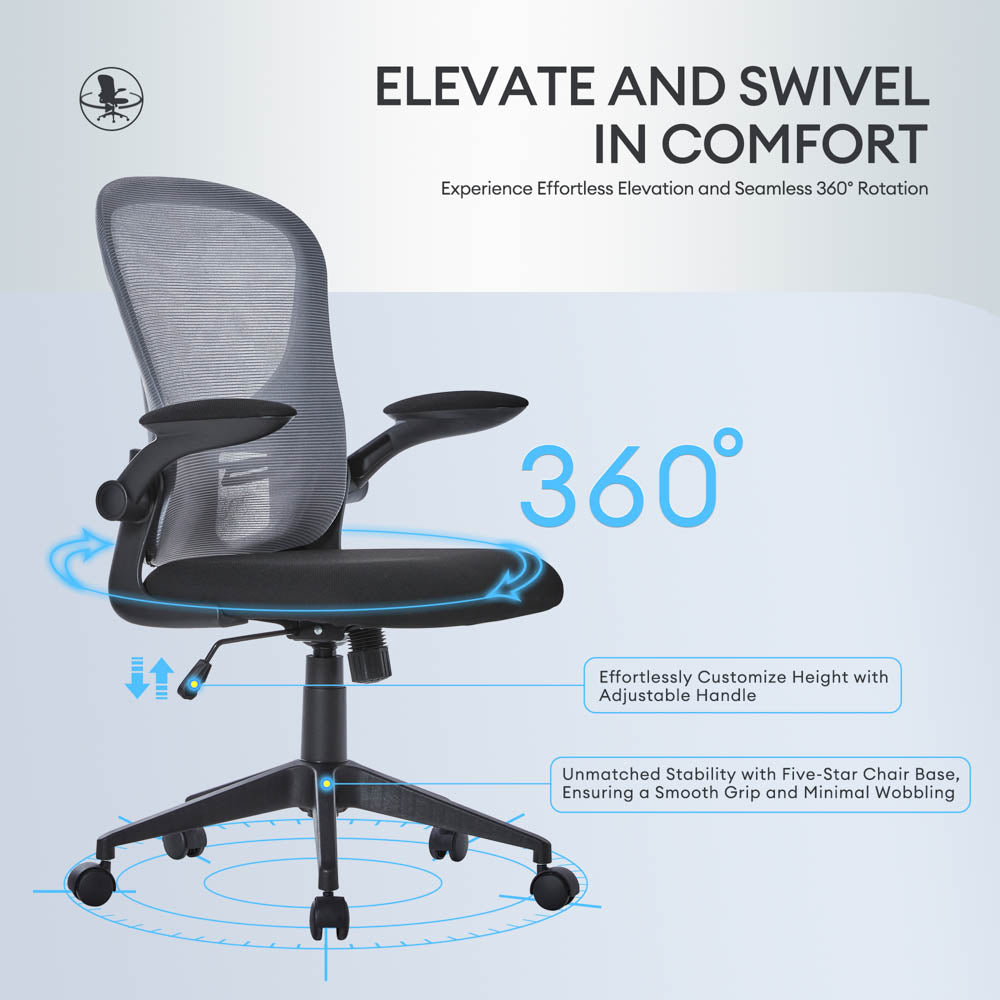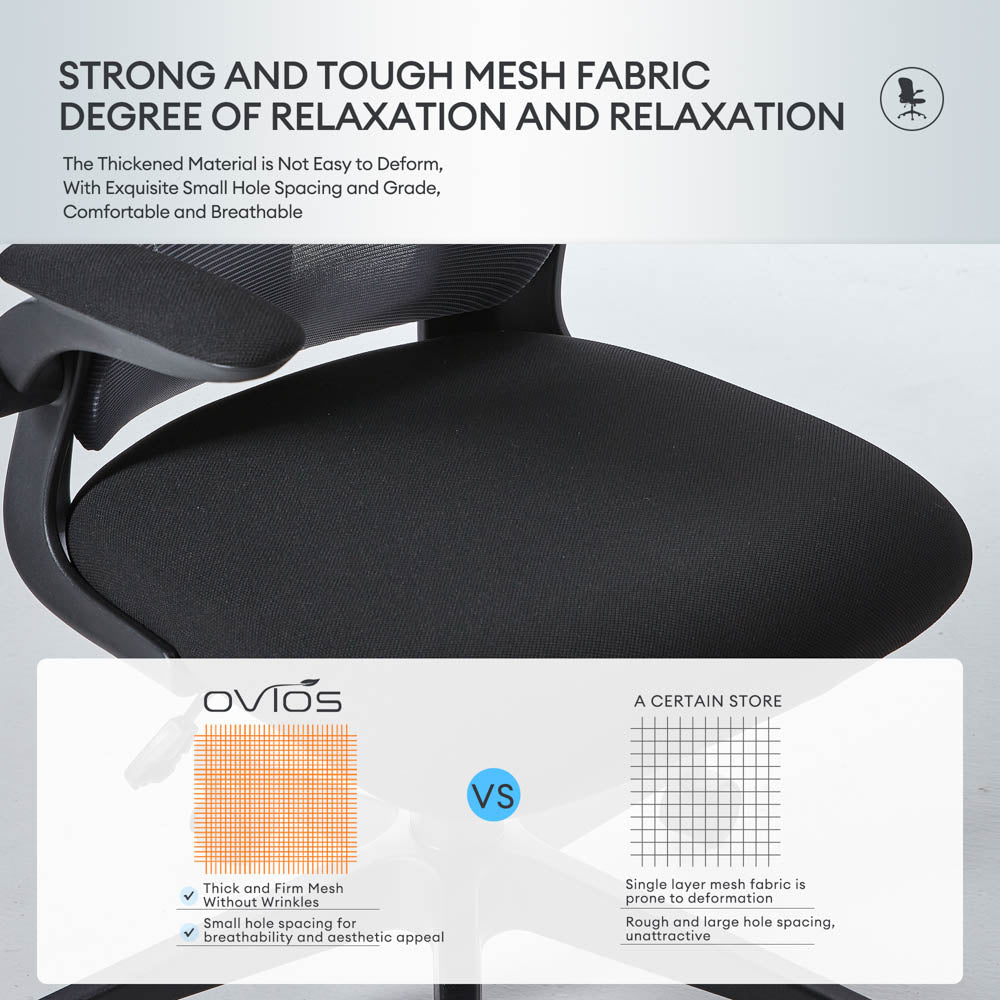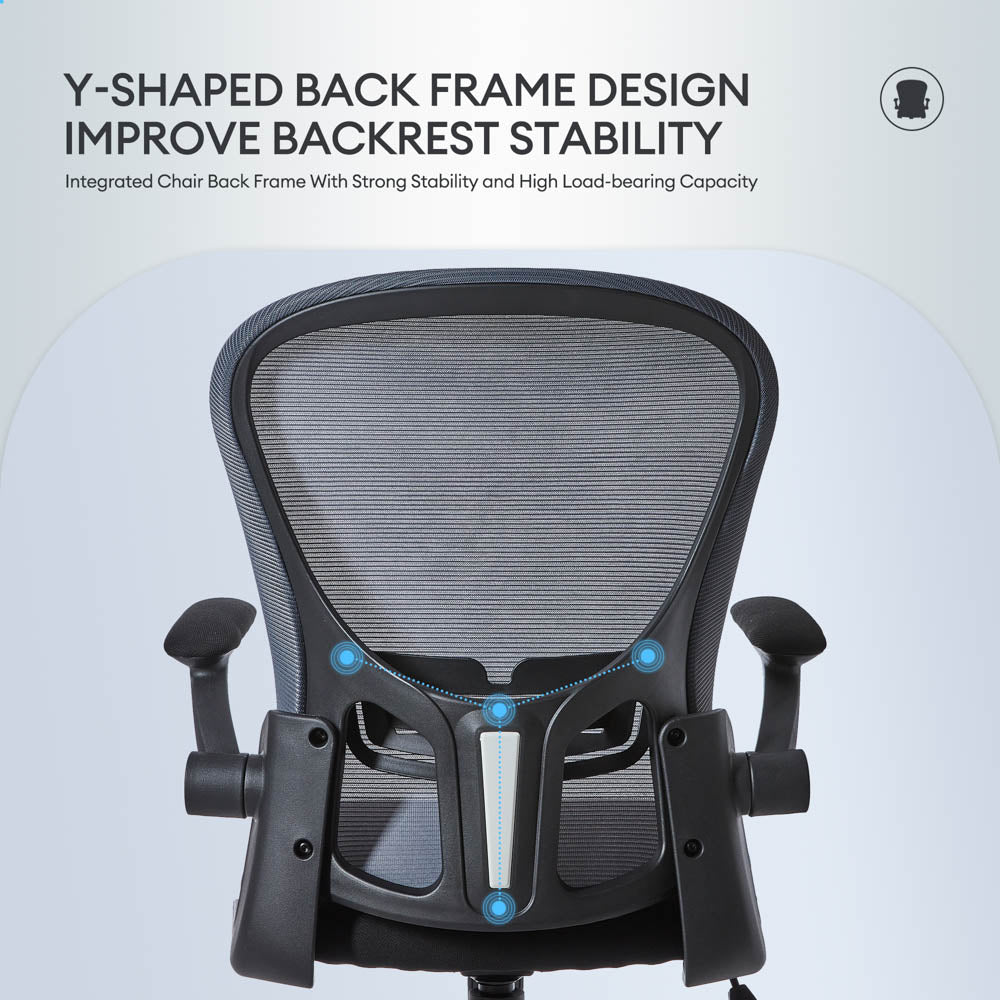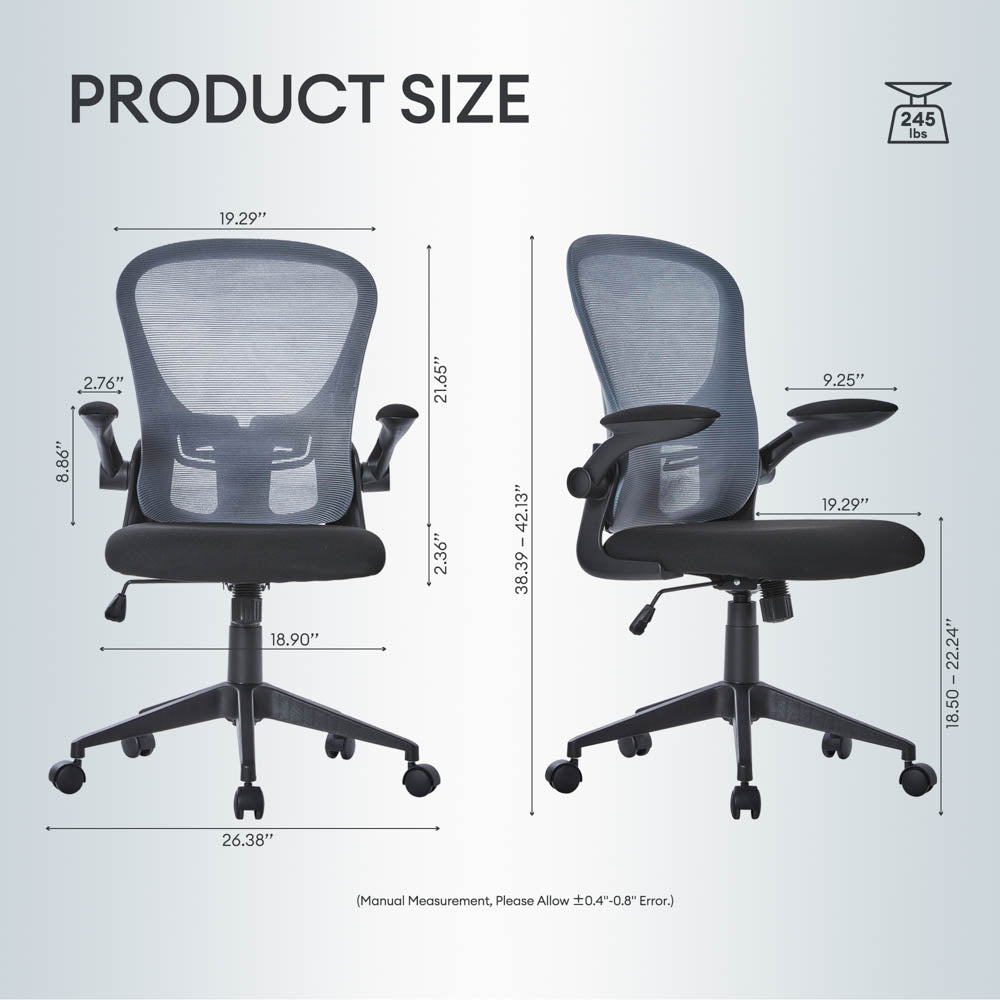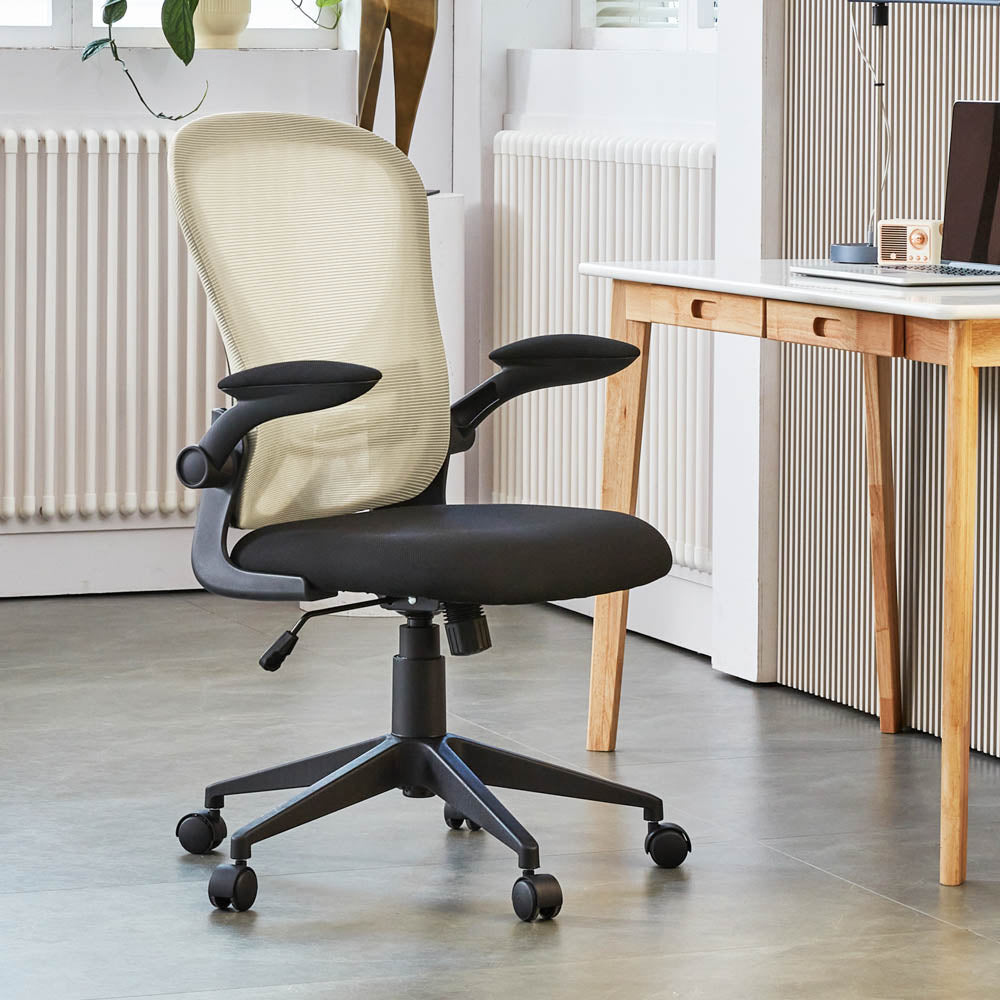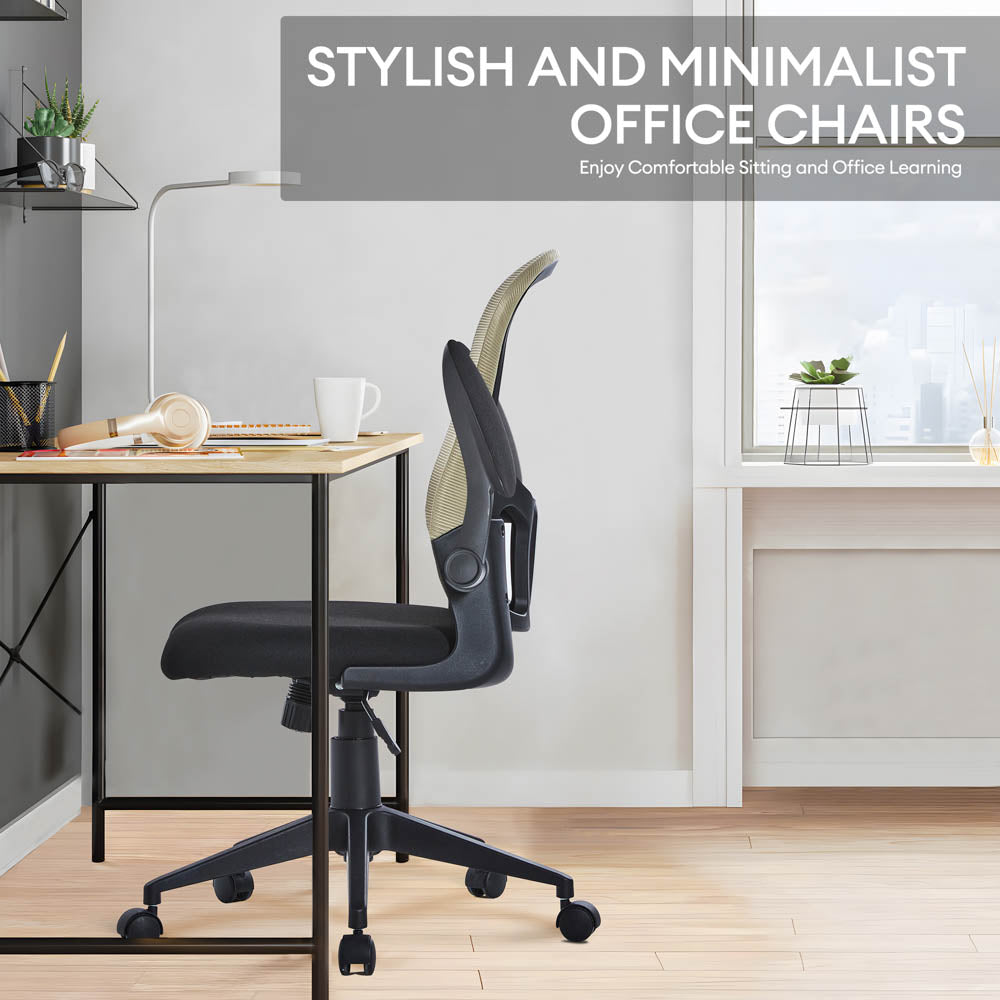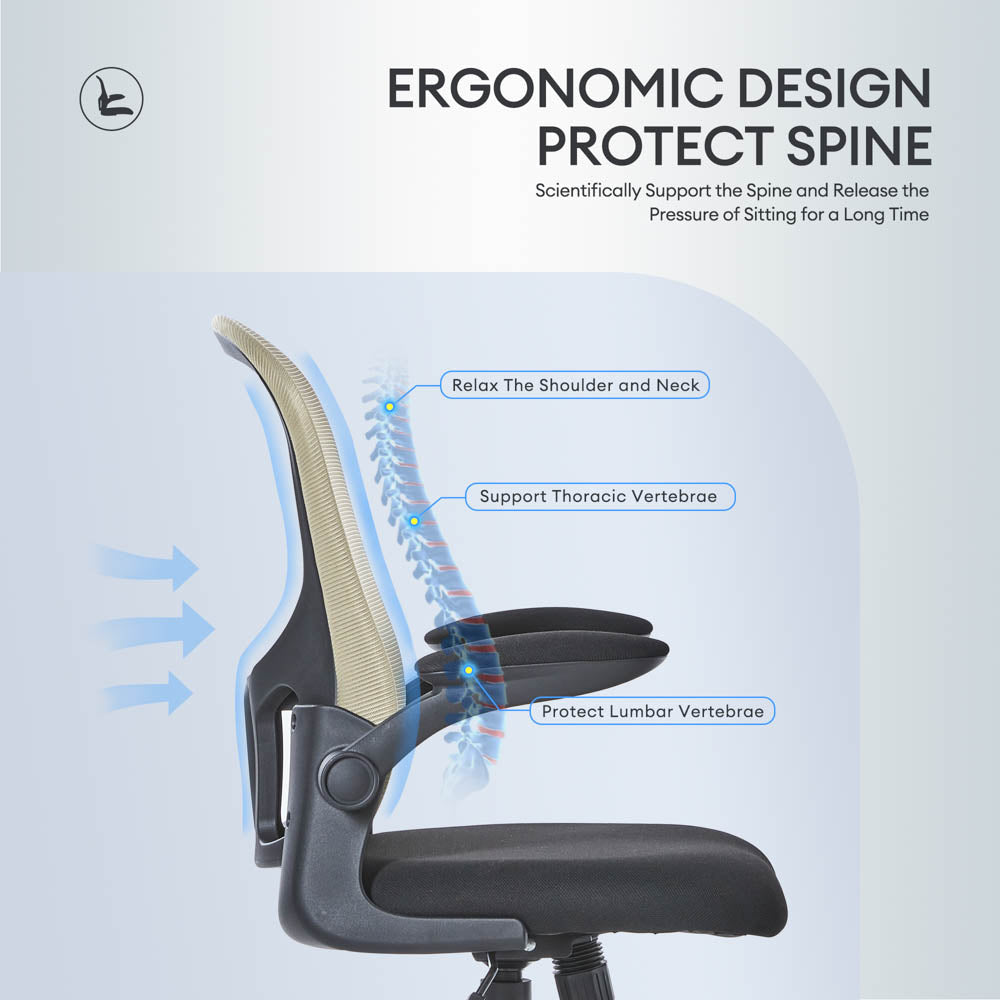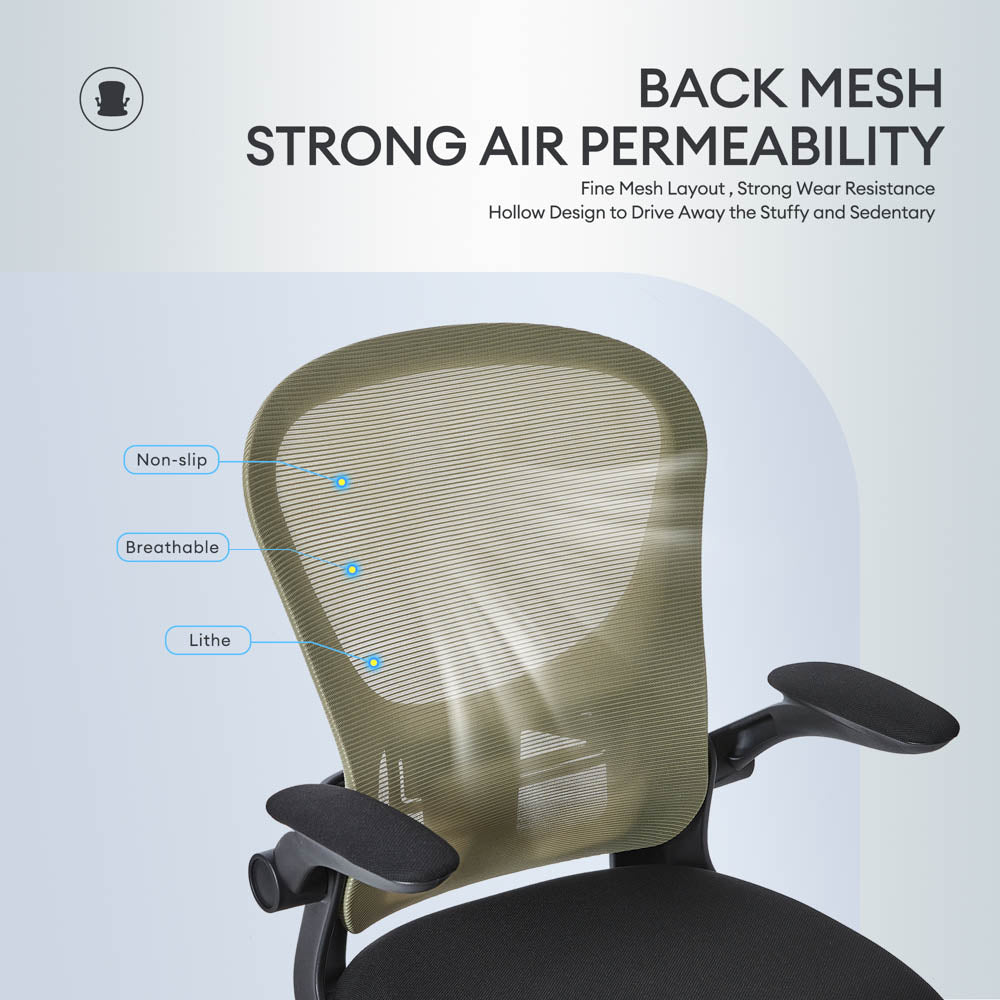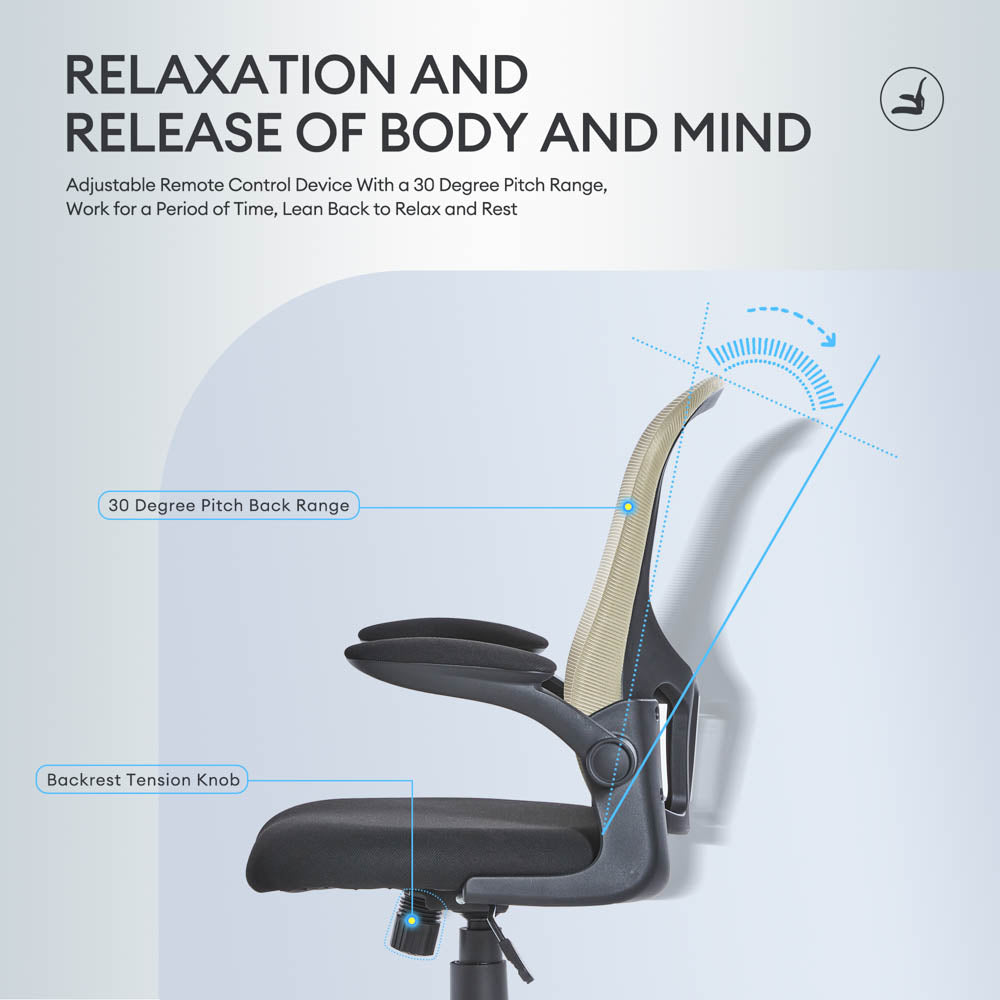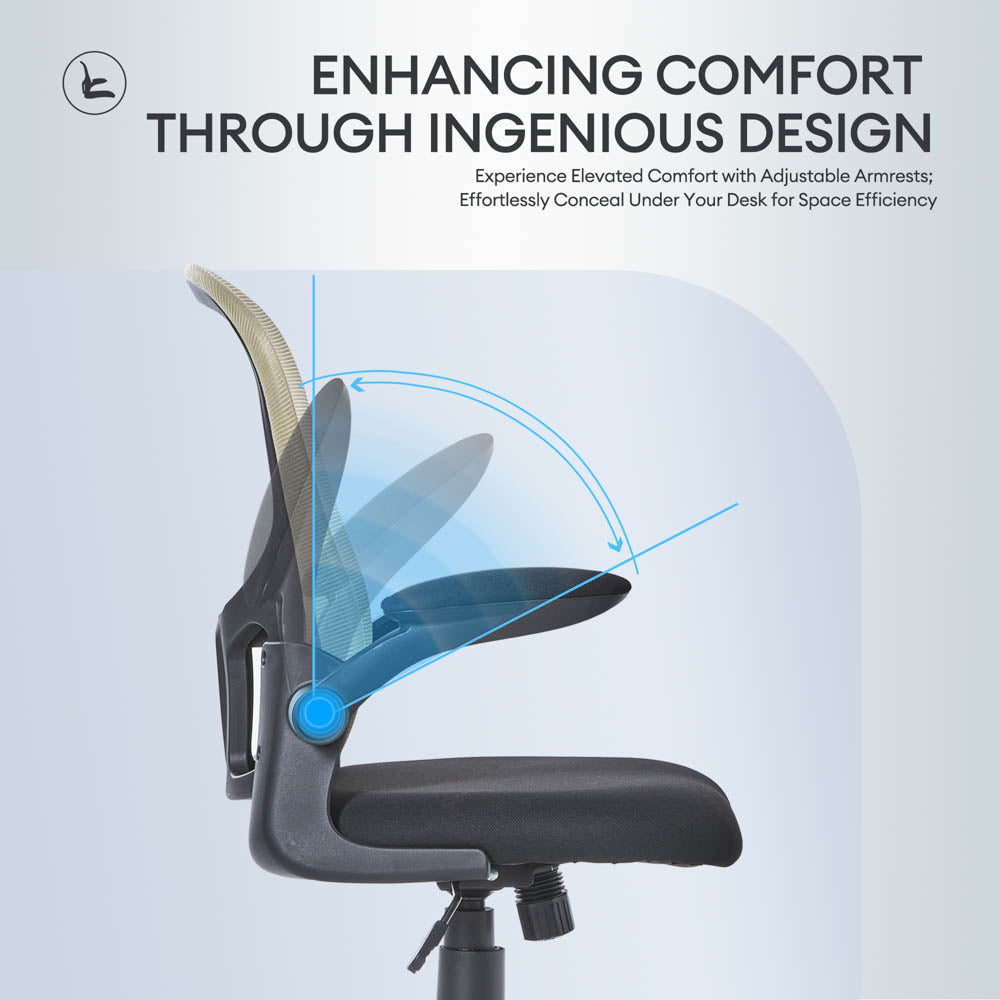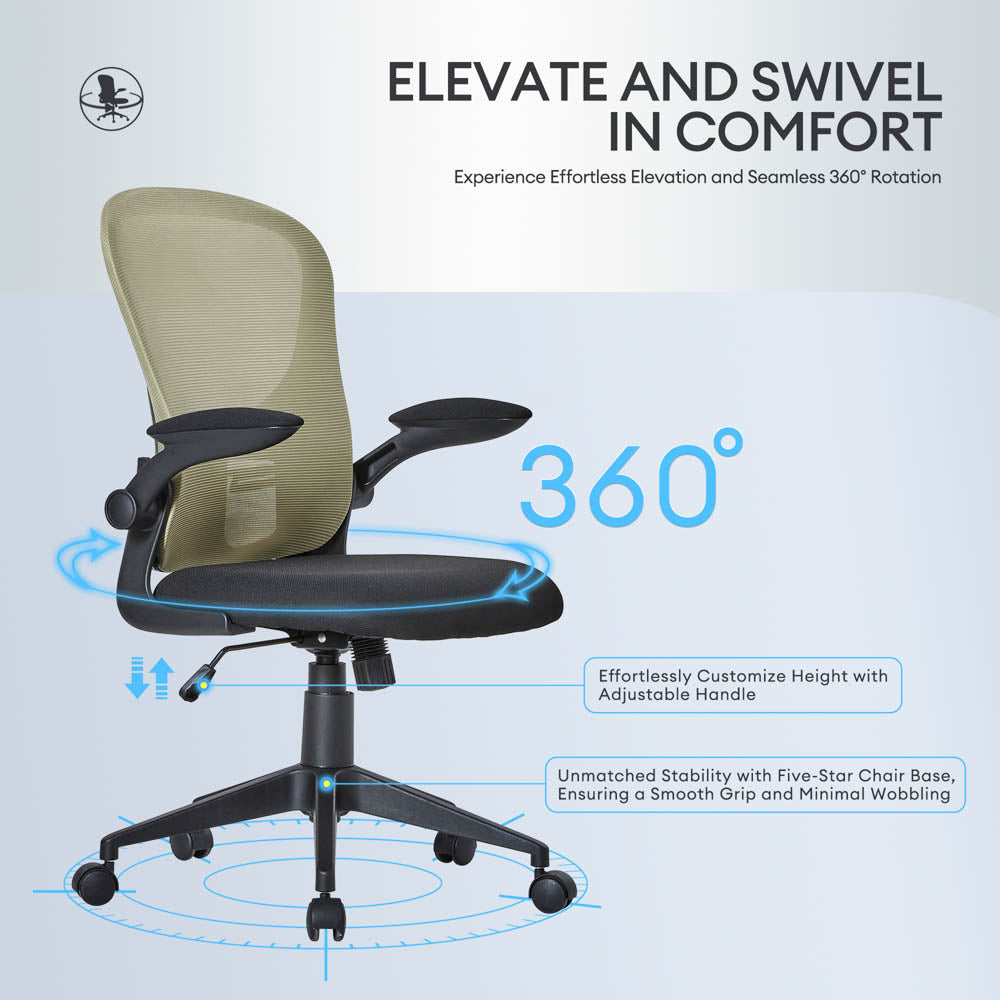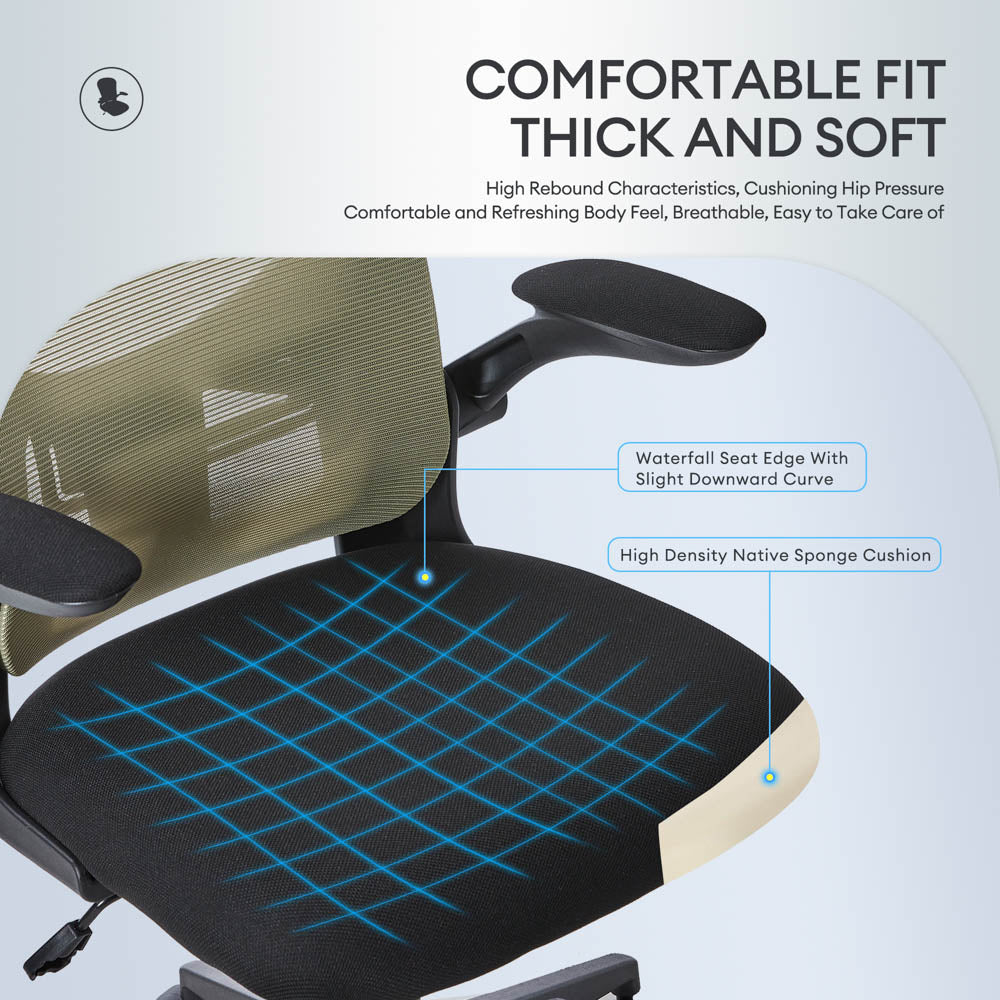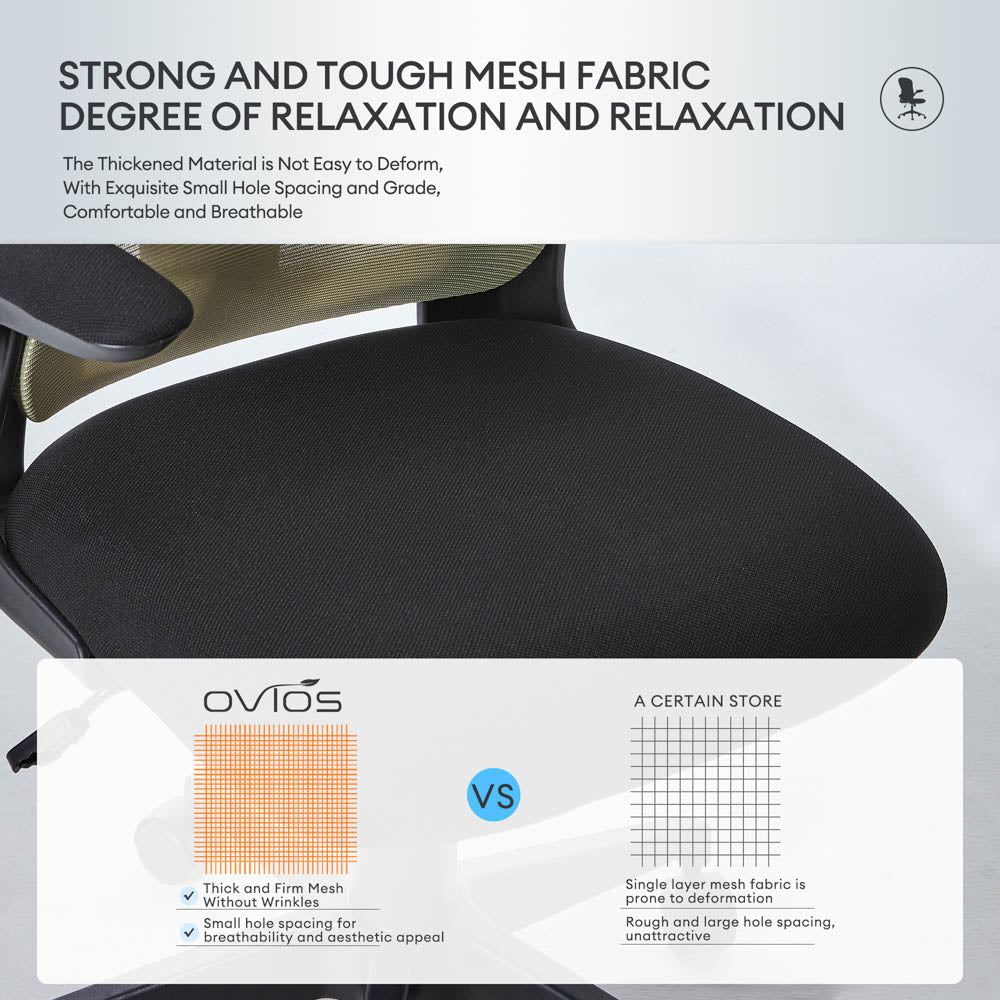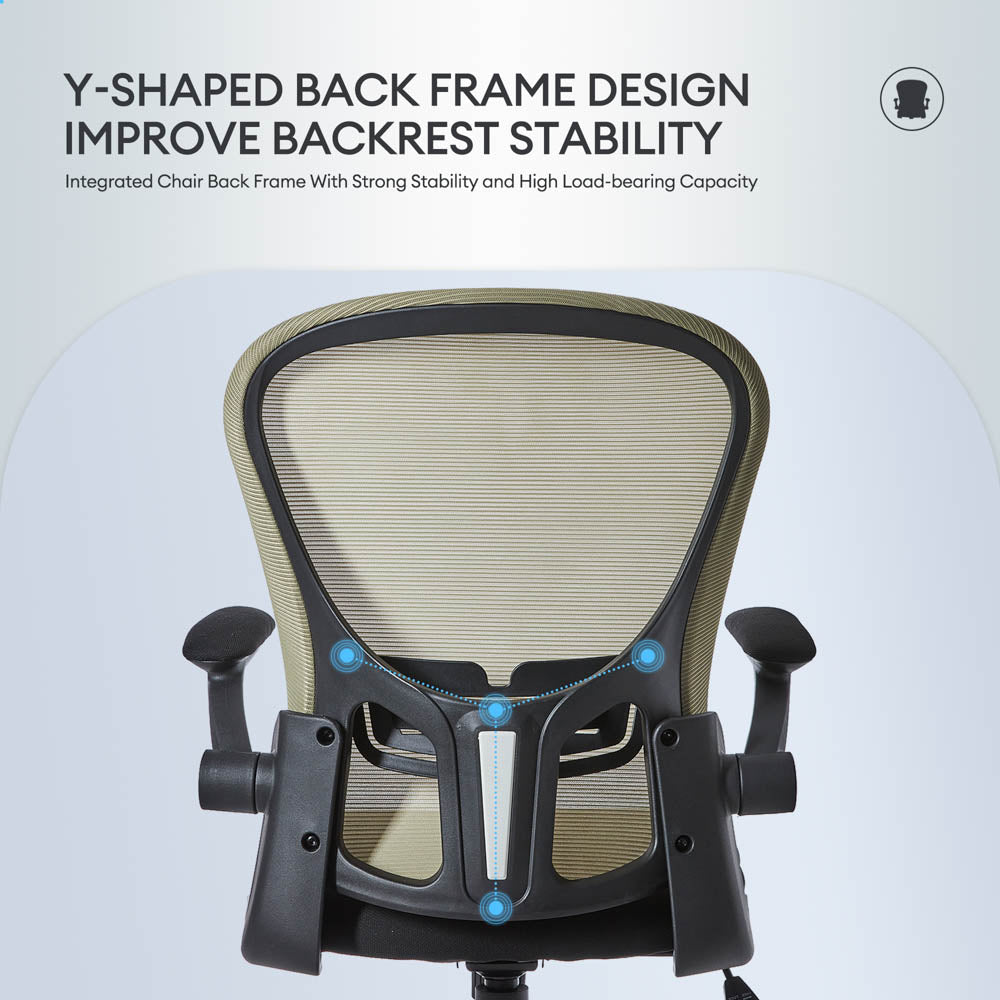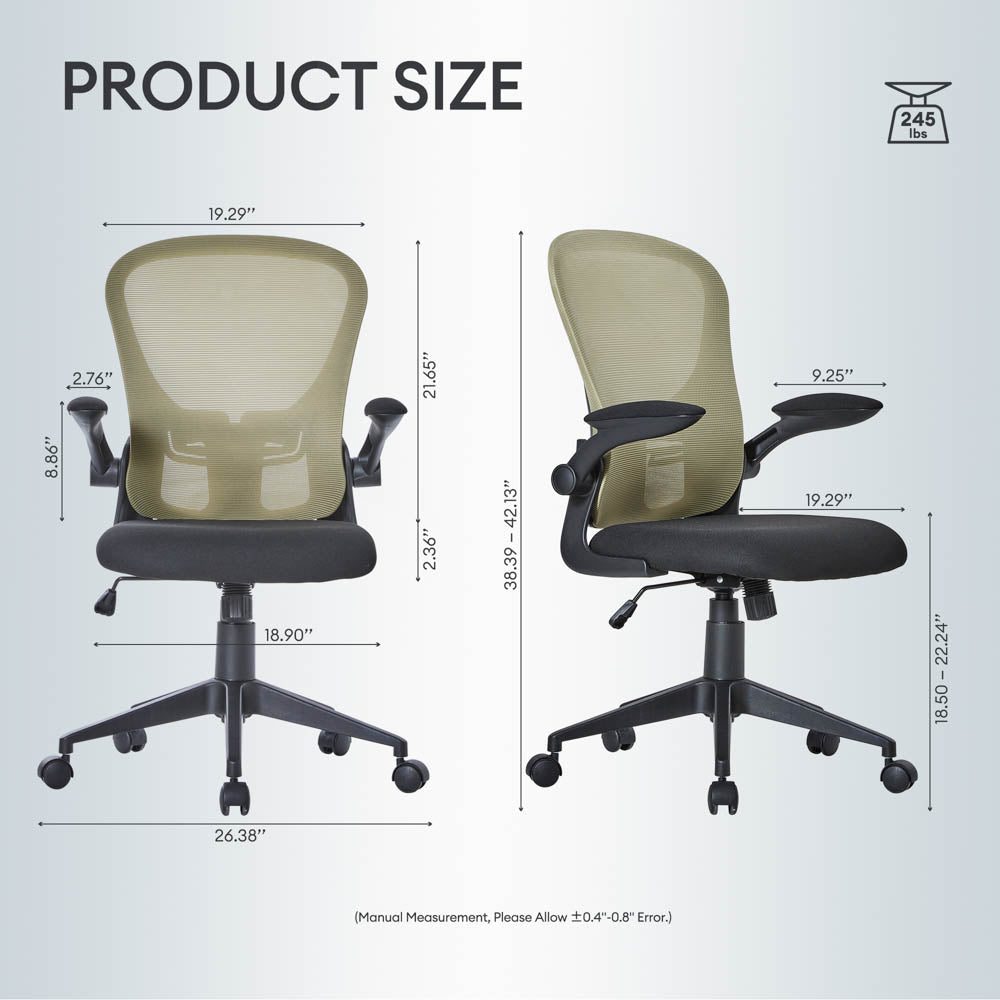 Ovios Ergonomic Adjustable Mesh Office Chair, Lumbar Support, 4 Colors
In stock
Free Shipping

Ships Within 7-Day

1-Year Warranty
Fraud Prevention: Your Payment is Safe & Secure.
Height Adjustable: The office desk chair offers a wide range of customization with height adjustment of 3.74″ to accommodate your personal sitting preferences. 
Tilt Mechanism: This practical office chair also features a reclining and lockable backrest to make you relax for the next assignment. 
Ultimate Sitting Experience: With reversible handrail and elastic waist support, you can maintain a healthy sitting position with extra lumbar support. 
Comfortable Fabric: The office chair is made from skin-friendly material. With cotton armrests, headrest, and seat, along with a breathable mesh backrest, you can keep cool without stuffy sweat. 
High Quantity: The chair comes with a strong five-star bearing feet with silent universal wheel allowing 360° smooth rotation. Enjoy improved posture and true comfort with a desk chair that is made to last. 
Widely Applicable: This executive office chair is not only used in home office, but also conference room, computer room and task workplace.
1. Orders will be processed by US warehouse within 5-10 working days.
2. Tracking information will be updated within 3~5 working days.
3. If there is no tracking information updated after 3-5 working days, please contact Ovios customer service for further help.
4. Packages will be delivered within 9~15 working days.
5. Any missing parts or damaged parts during shipment, please contact Ovios customer service for free replacement.
6. The quotation includes delivery freight but not return freight.
1. If you need to replace parts or have any questions about the user manual, please contact us for solutions and guidance.
2. If the goods are rejected by the buyer, resulting in the return to our warehouse, or if the return is due to the buyer's personal reasons without any product quality problems, the buyer shall bear the return shipping cost.
3. If the furniture is damaged due to transportation or has quality problems, please take photos of the damaged furniture and send them to us to show the damage of the furniture. We will provide buyer with FedEx prepaid label to return the complete goods, and buyer don't need to worry about bearing any losses.
4. If buyer choose to return the furniture, please pack the goods
according to our original packaging method, and do not disassemble all the packages to ensure that they are in good condition.
5. Please note that damaged furniture does not need to be returned and other complete furniture should be returned within one month after receiving the goods.
We will always provide customers with satisfactory after-sales service. If you have any questions, please feel free to contact us, thank you for your cooperation.