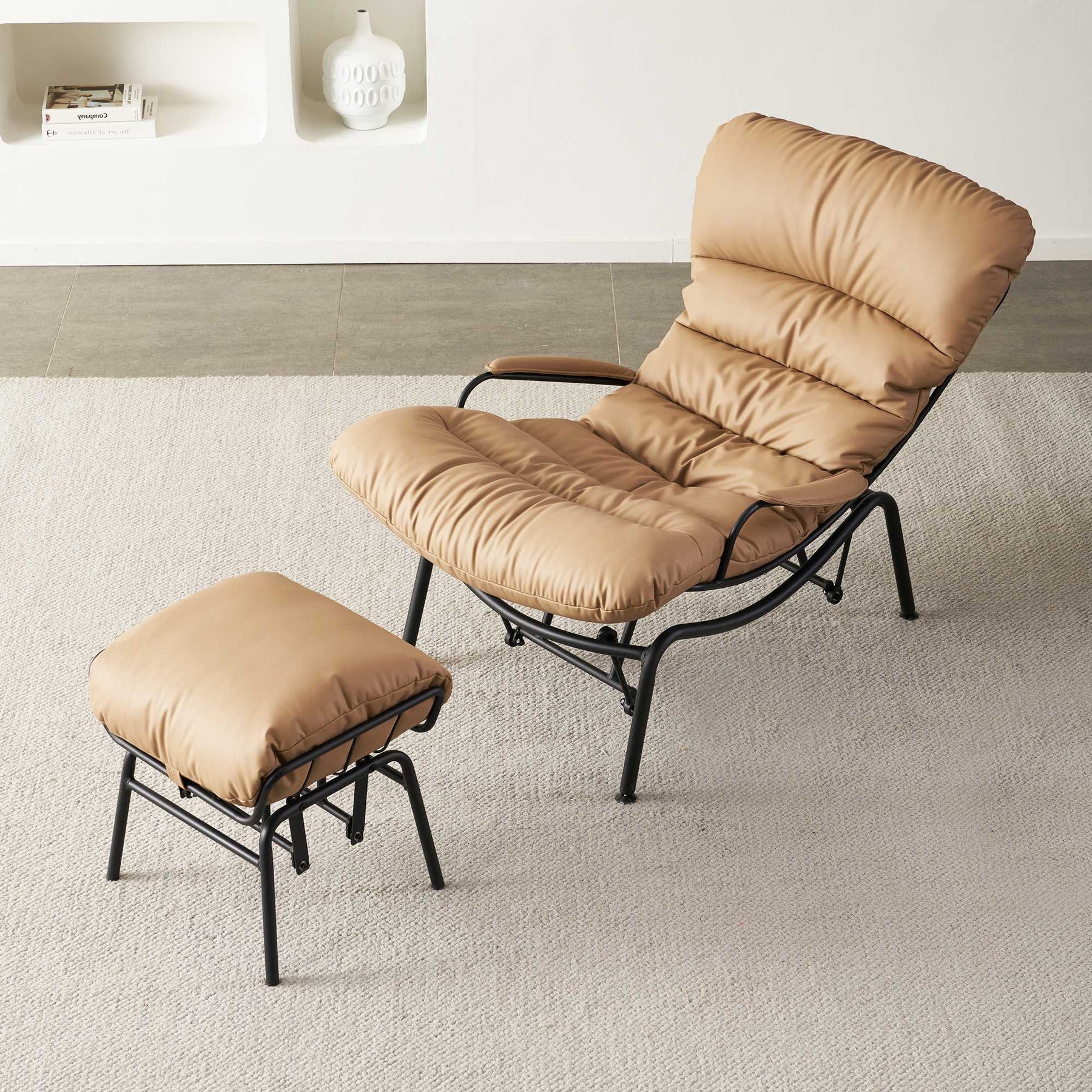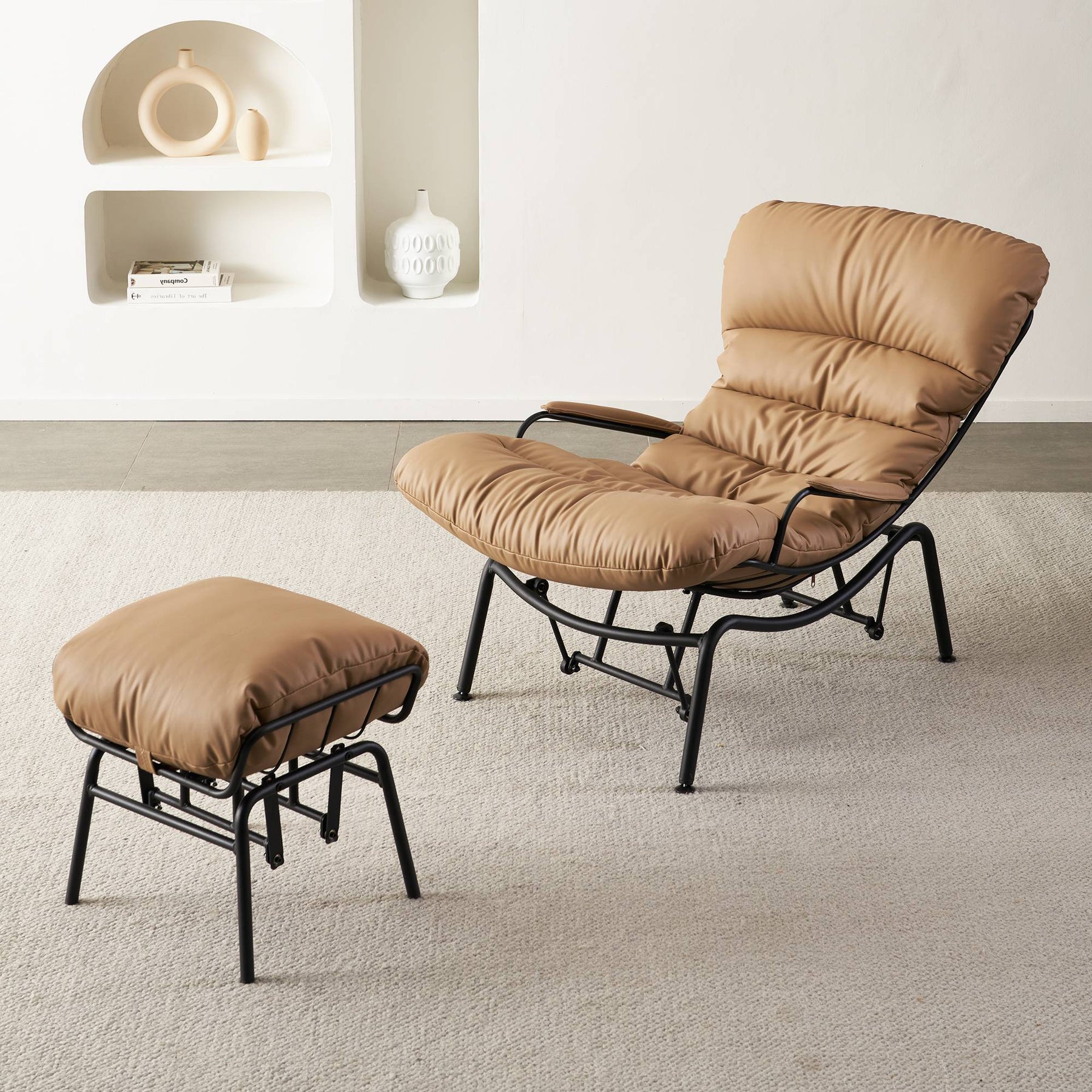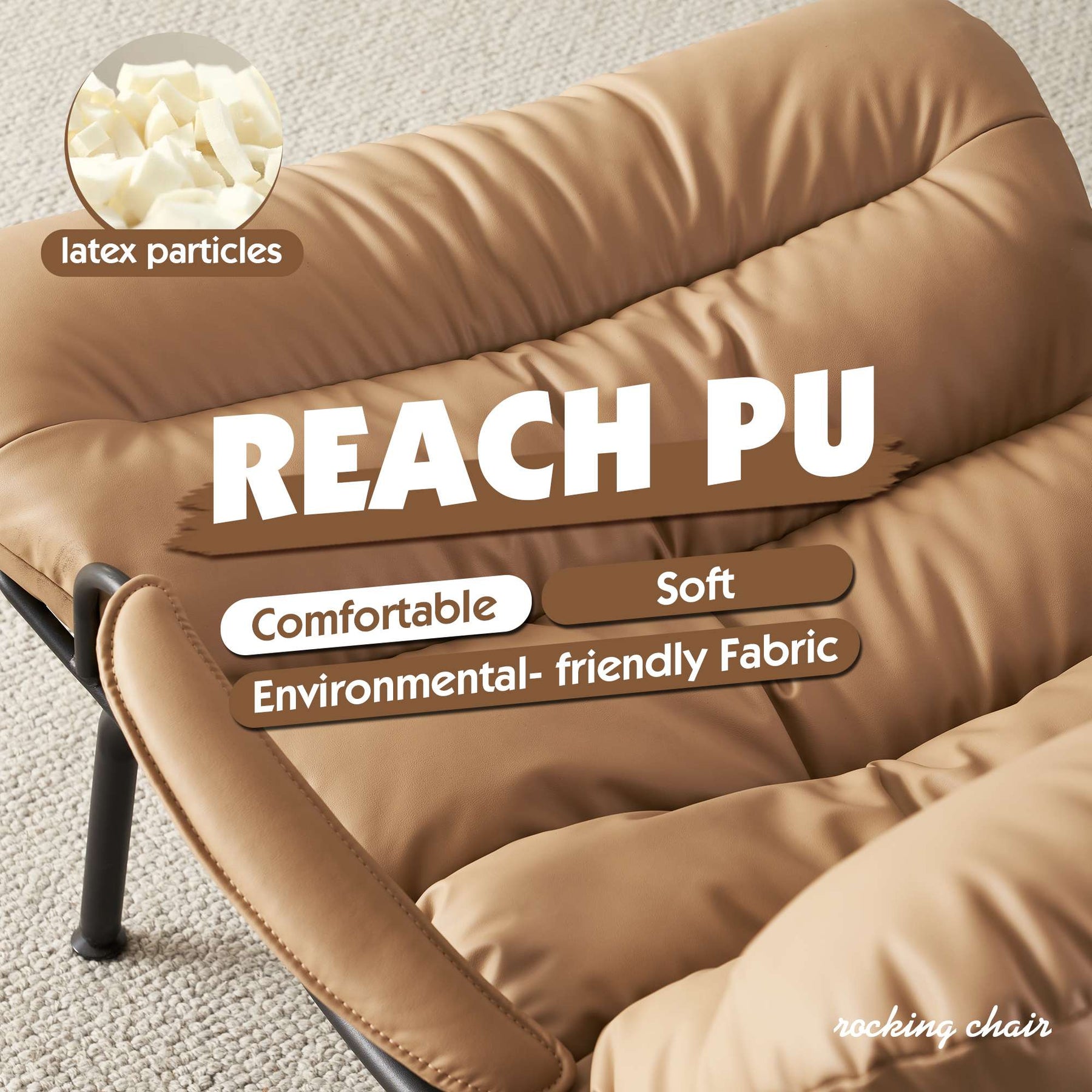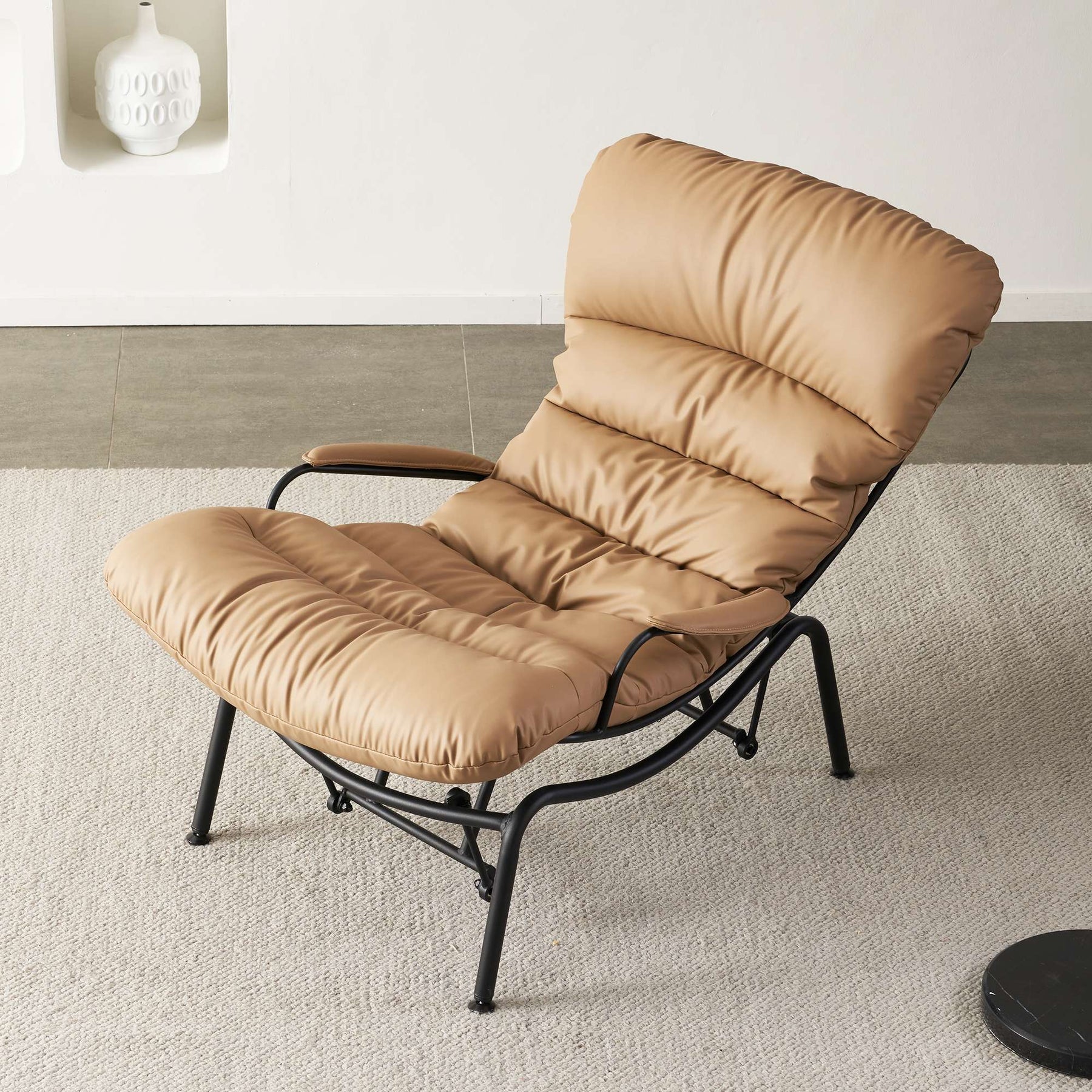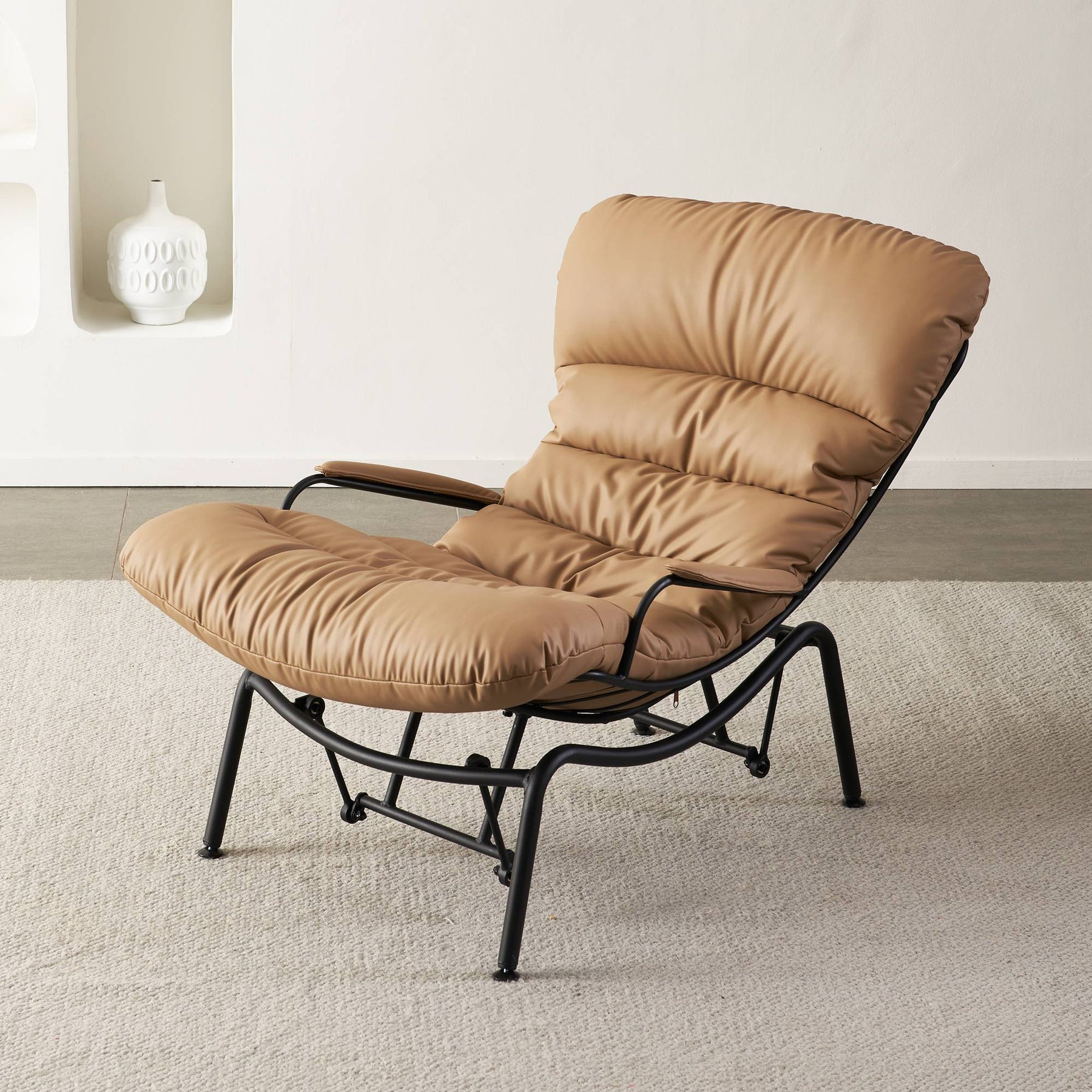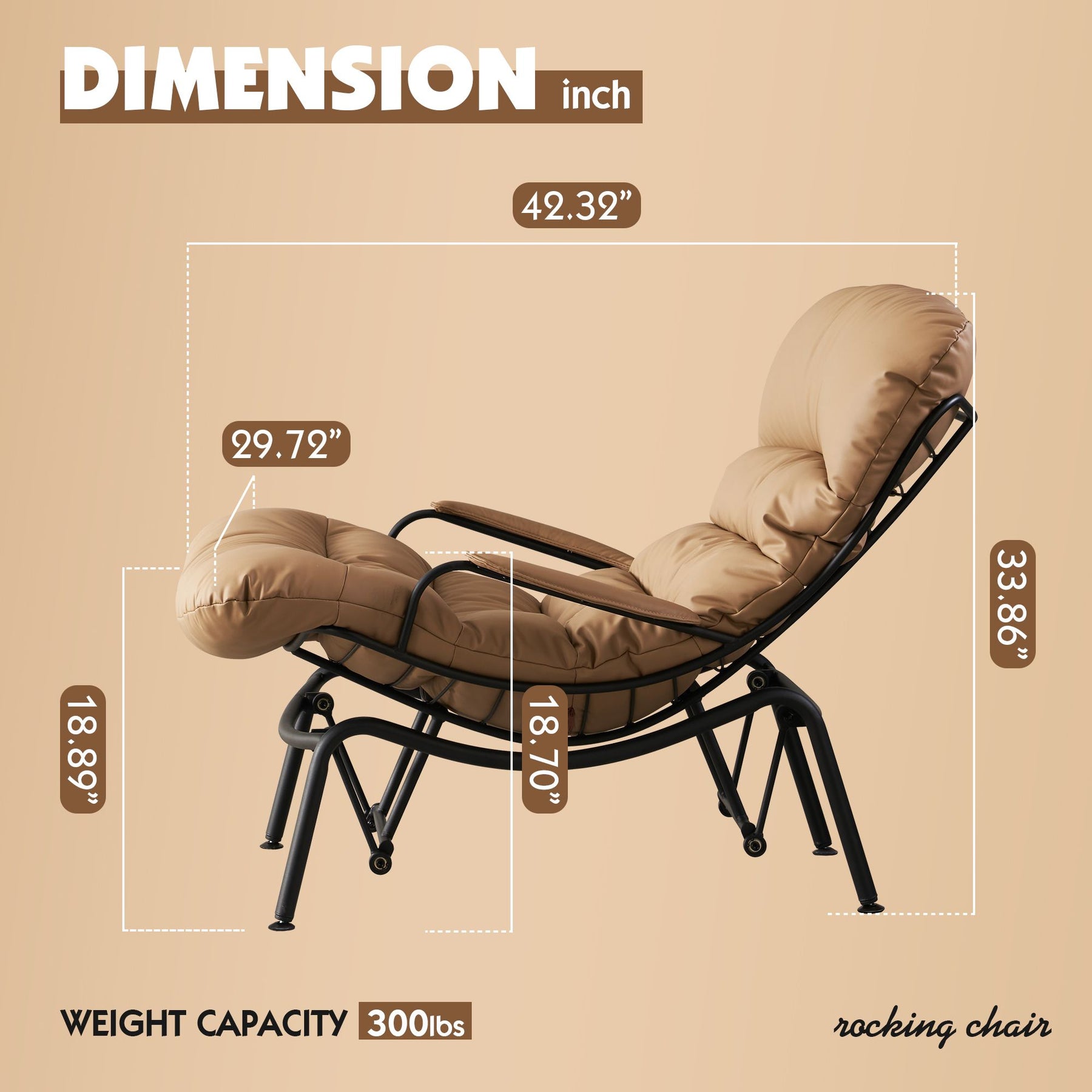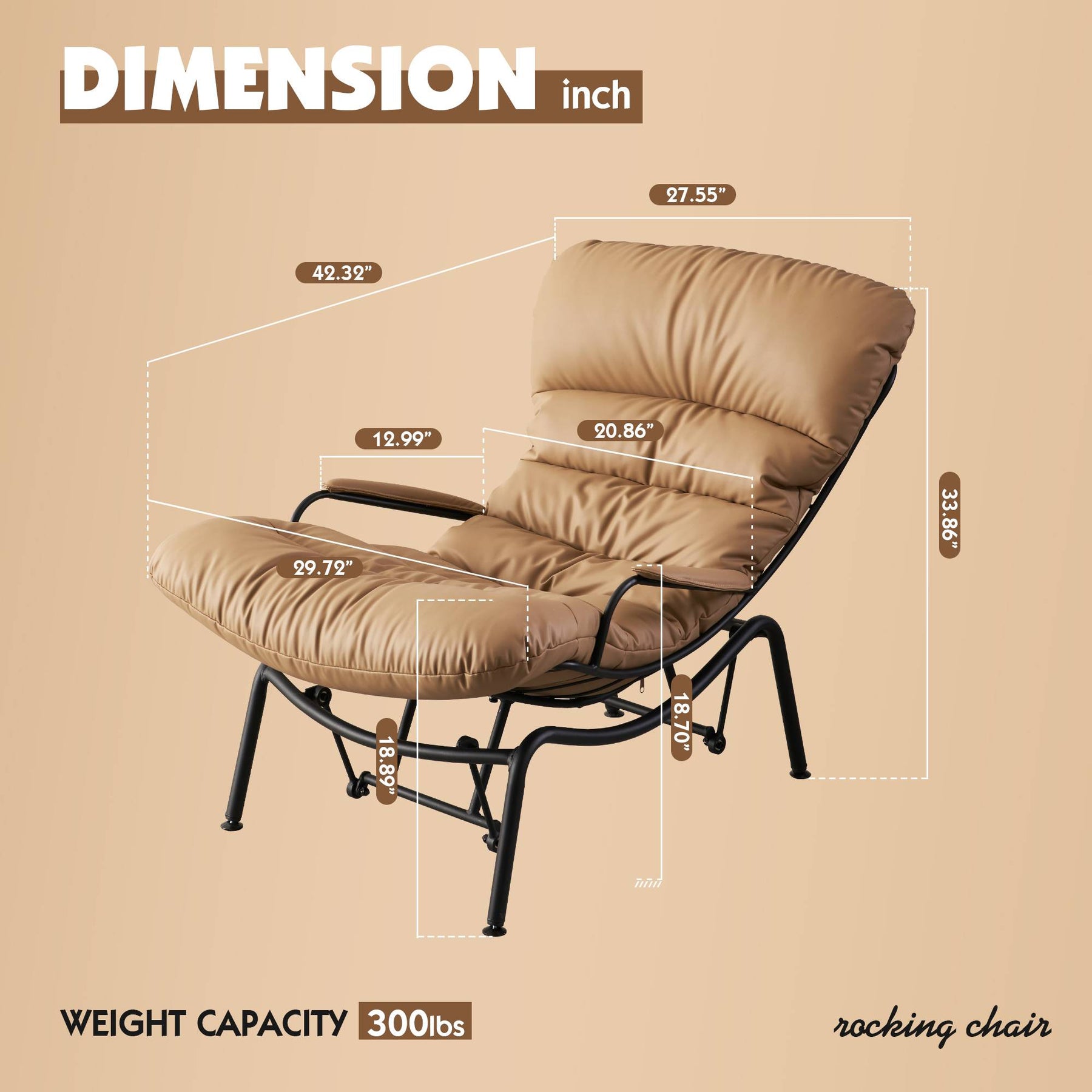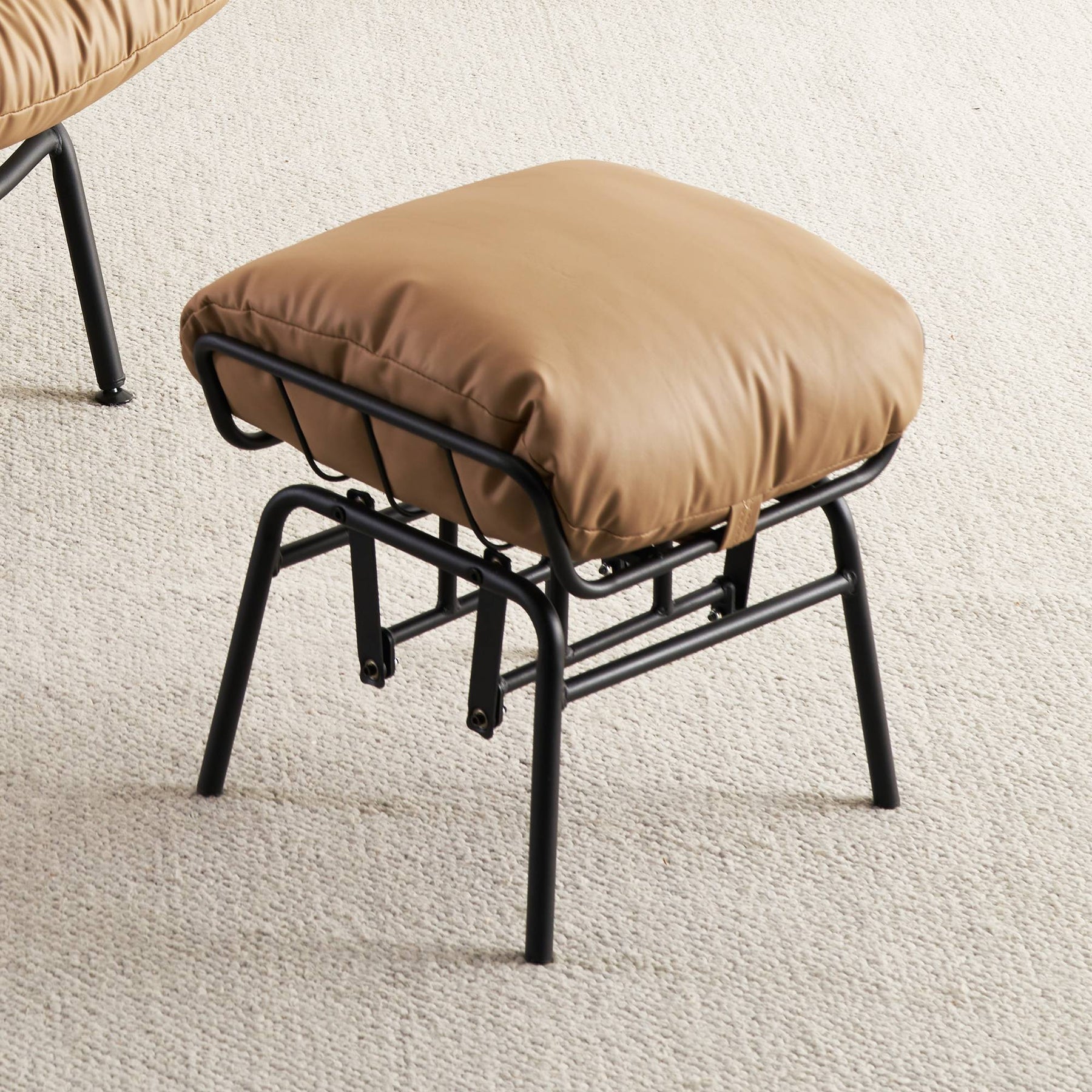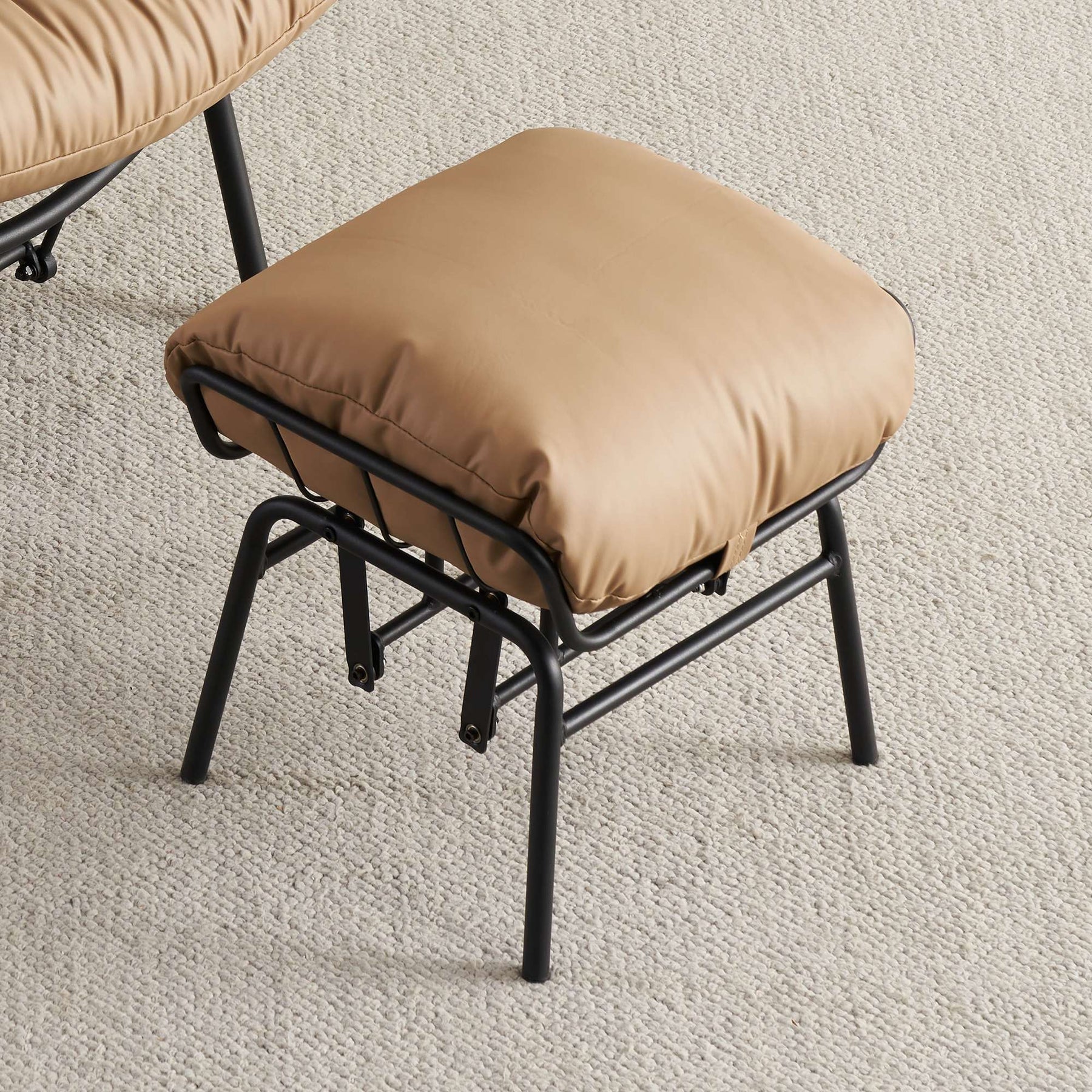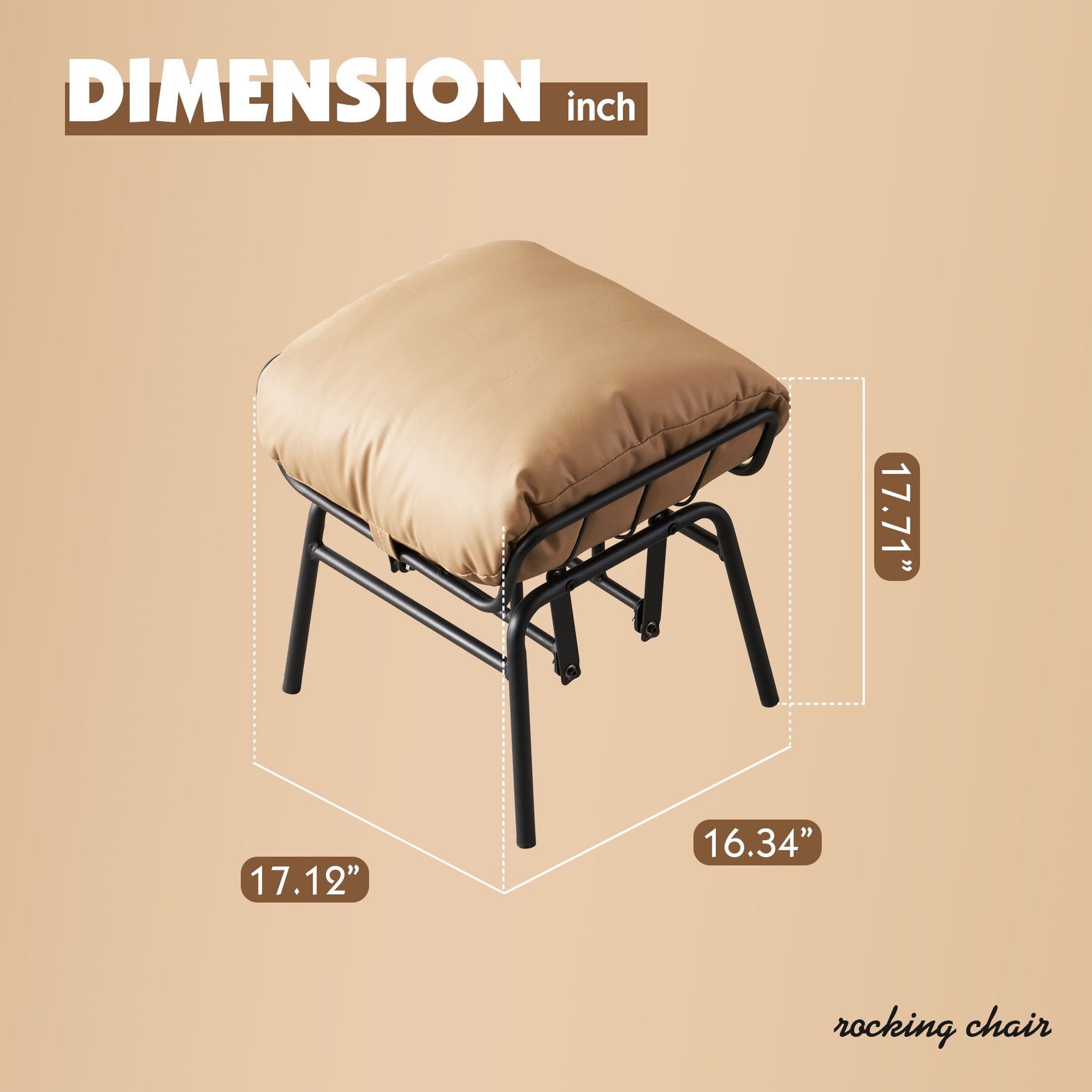 Ovios Rocking Chair PU with Ottoman, Metal Frame filled with Latex and Cotton
In stock
Free Shipping

Ships Within 7-Day

1-Year Warranty
Fraud Prevention: Your Payment is Safe & Secure.
About this item
Versatile and Multi-Purpose Rocking Chair:This rocking chair set offers versatile relaxation options, making it a perfect addition to your living room, entertainment area, bedroom, or study room. With a robust weight capacity of up to 300 pounds, it accommodates various users comfortably.
Mid-century Ergonomic Design:Designed for ultimate comfort, this mid-century rocker features a wide backrest and seat that provide exceptional support for your entire body. Whether you're leaning back or gently rocking, the chair promotes relaxation and stress relief.
Comfortable Construction:Filled with latex and cotton, the chair ensures a plush and comfortable seating experience. The large seat provides ample space and a sense of security, making your relaxation time even more enjoyable.
Convenient 110 Degree Recliner:The rocking chair is thoughtfully designed with a 110-degree inclination, catering to the comfort of different users. Whether you're reading, meditating, or simply unwinding, this chair offers the perfect angle for relaxation.
Easy Assembly and Quick Shipment:Assembly is a breeze, taking just 5 minutes to set up the soft rocking chair. The package includes all the necessary hardware. The entire set, shipped from the US warehouse, arrives in two boxes. Plus, if there are any missing parts or damaged pieces during shipment, free replacements will be arranged within 72 hours if the items are in stock.
Product information
Weight & Dimensions
Chair: 42.32'' W x 29.72'' D x 33.86'' H
Ottoman: 17.12'' W x 16.34'' D x 17.71'' H
Overall Product Weight 
Chair: 47.39  LB
Ottoman: 12.1  LB
Cover Material

PU

Fill Material 
Latex, Cotton
Color
Cream
Weather Resistant
NO
Outdoor Use
NO
Removable Cover
Yes
Product Care
Spot clean only with mild diluted detergent
1. Orders will be processed by US warehouse within 5-10 working days.
2. Tracking information will be updated within 3~5 working days.
3. If there is no tracking information updated after 3-5 working days, please contact Ovios customer service for further help.
4. Packages will be delivered within 9~15 working days.
5. Any missing parts or damaged parts during shipment, please contact Ovios customer service for free replacement.
6. The quotation includes delivery freight but not return freight.
1. If you need to replace parts or have any questions about the user manual, please contact us for solutions and guidance.
2. If the goods are rejected by the buyer, resulting in the return to our warehouse, or if the return is due to the buyer's personal reasons without any product quality problems, the buyer shall bear the return shipping cost.
3. If the furniture is damaged due to transportation or has quality problems, please take photos of the damaged furniture and send them to us to show the damage of the furniture. We will provide buyer with FedEx prepaid label to return the complete goods, and buyer don't need to worry about bearing any losses.
4. If buyer choose to return the furniture, please pack the goods
according to our original packaging method, and do not disassemble all the packages to ensure that they are in good condition.
5. Please note that damaged furniture does not need to be returned and other complete furniture should be returned within one month after receiving the goods.
We will always provide customers with satisfactory after-sales service. If you have any questions, please feel free to contact us, thank you for your cooperation.