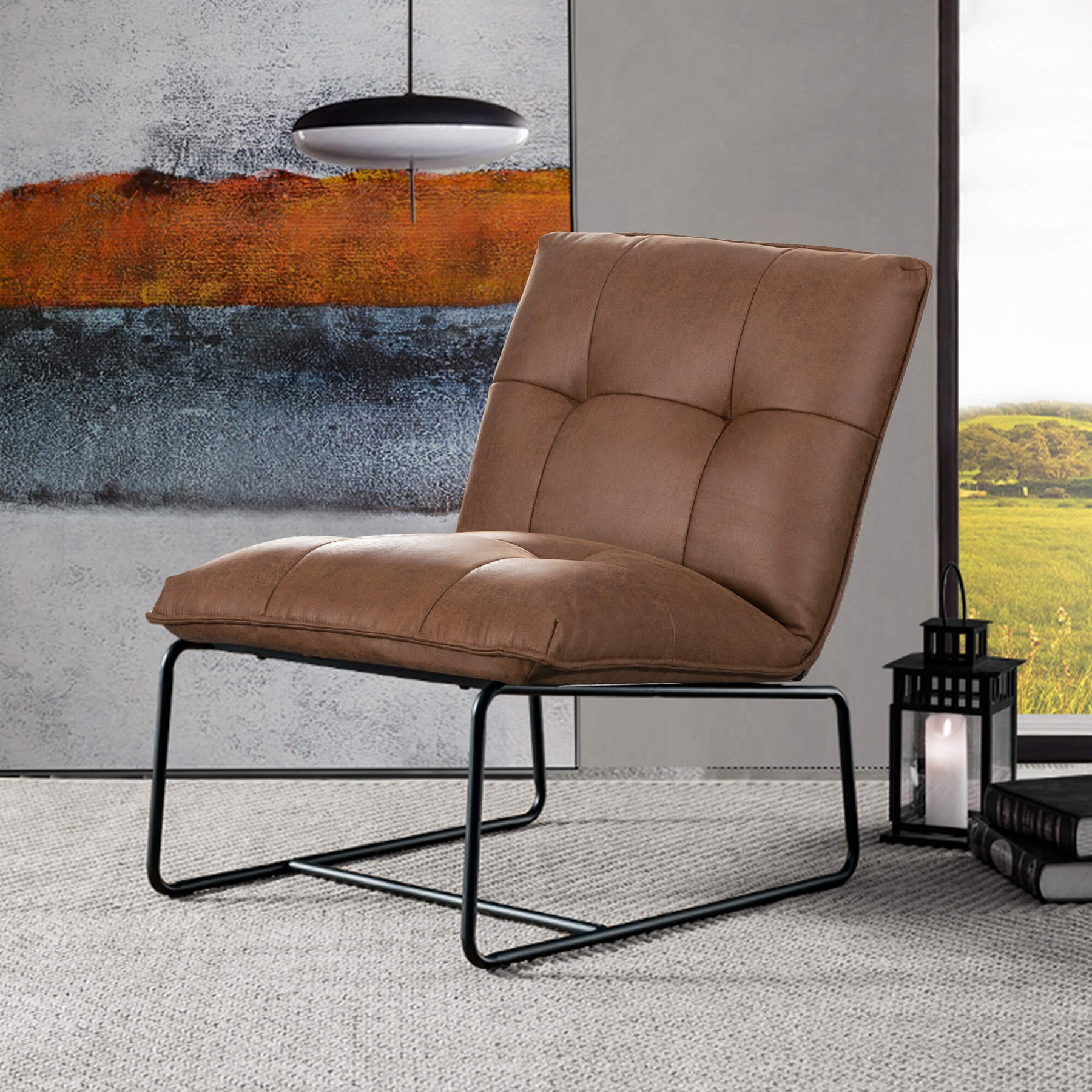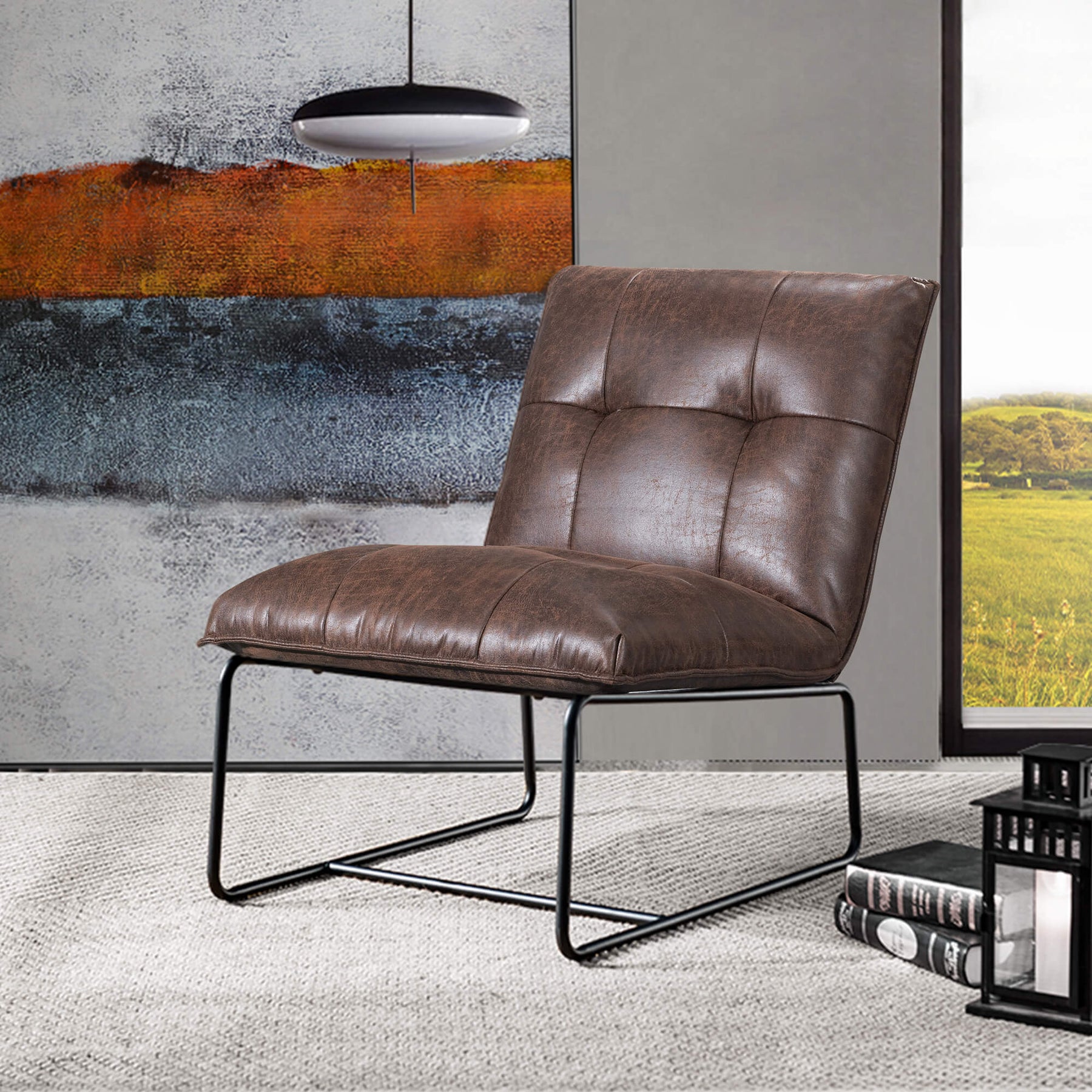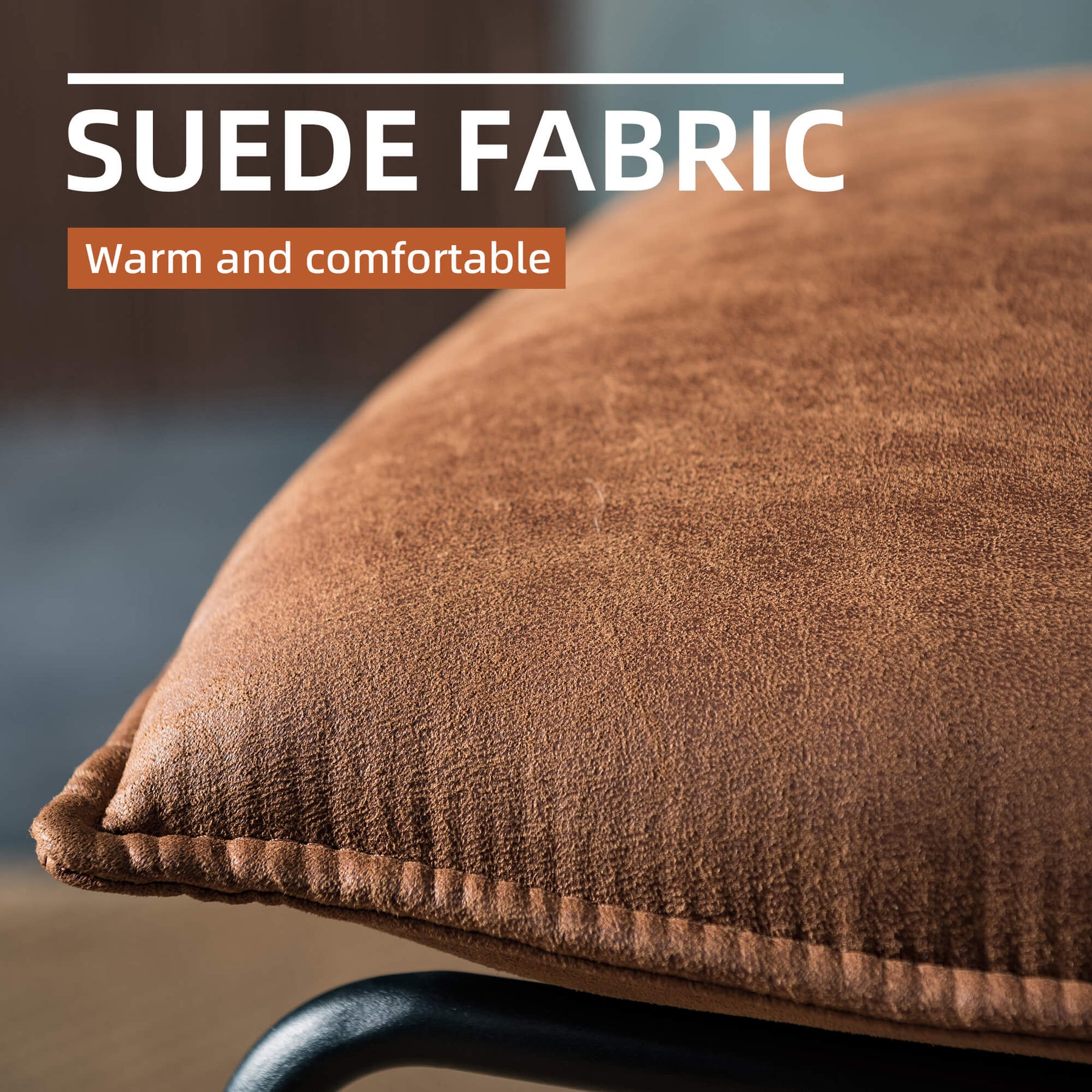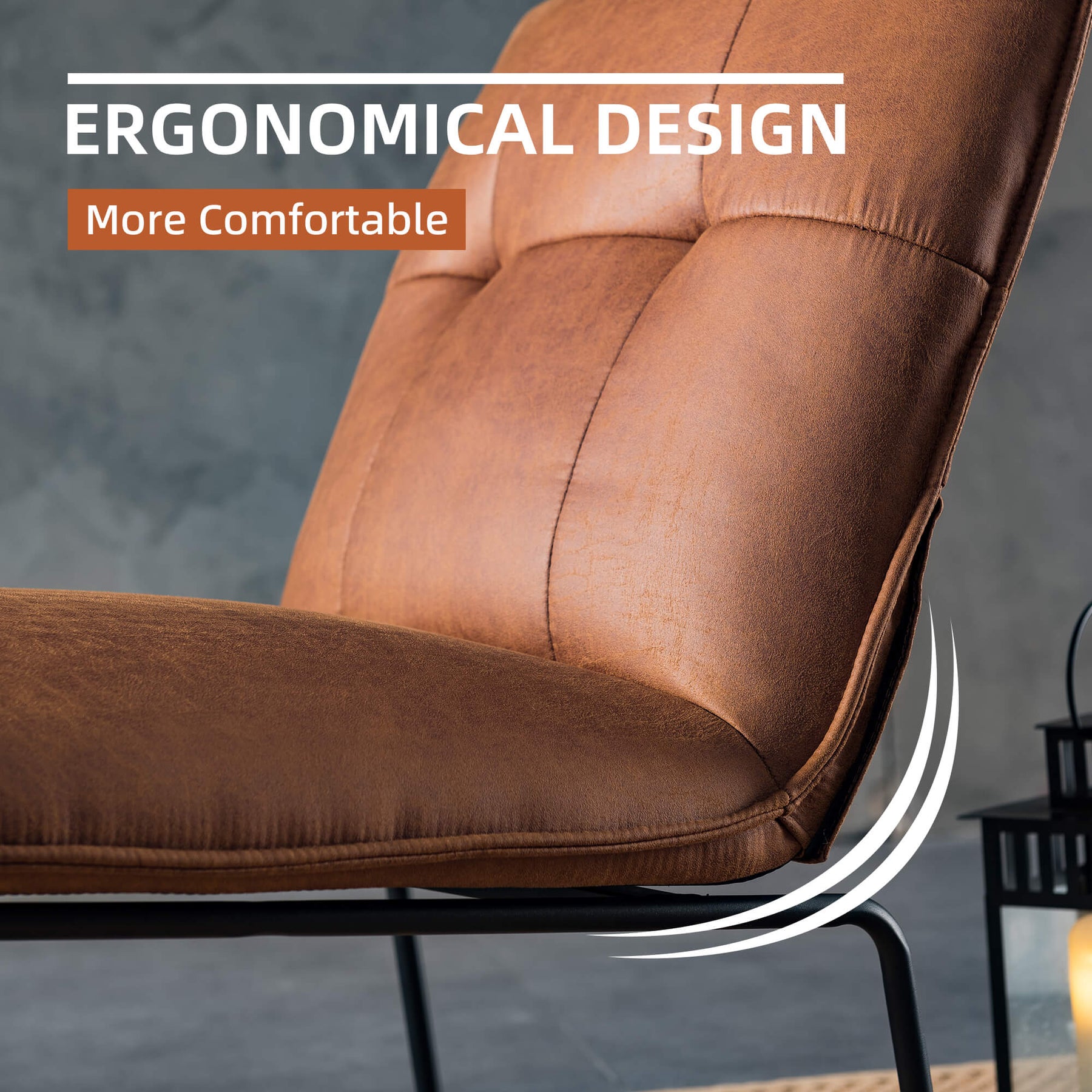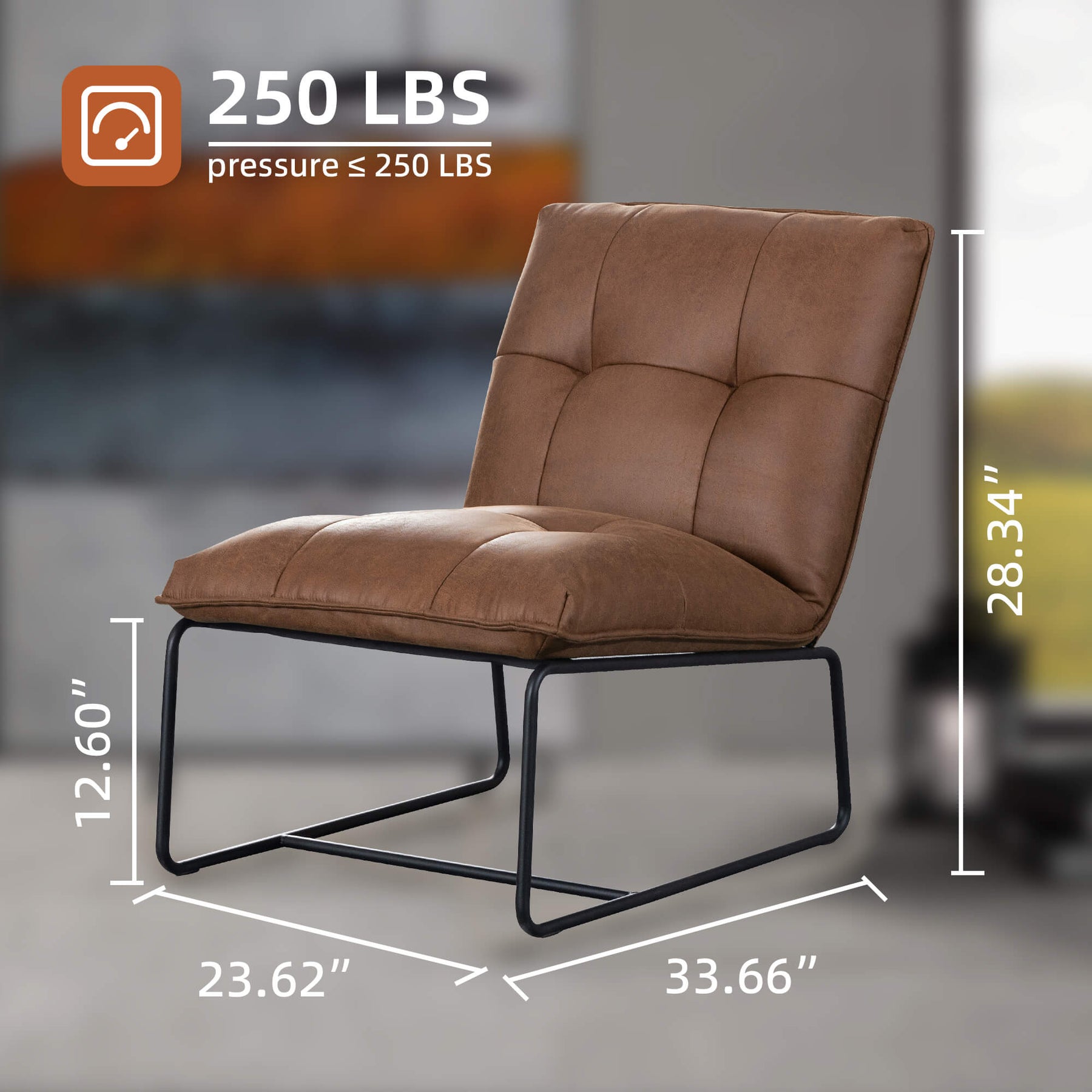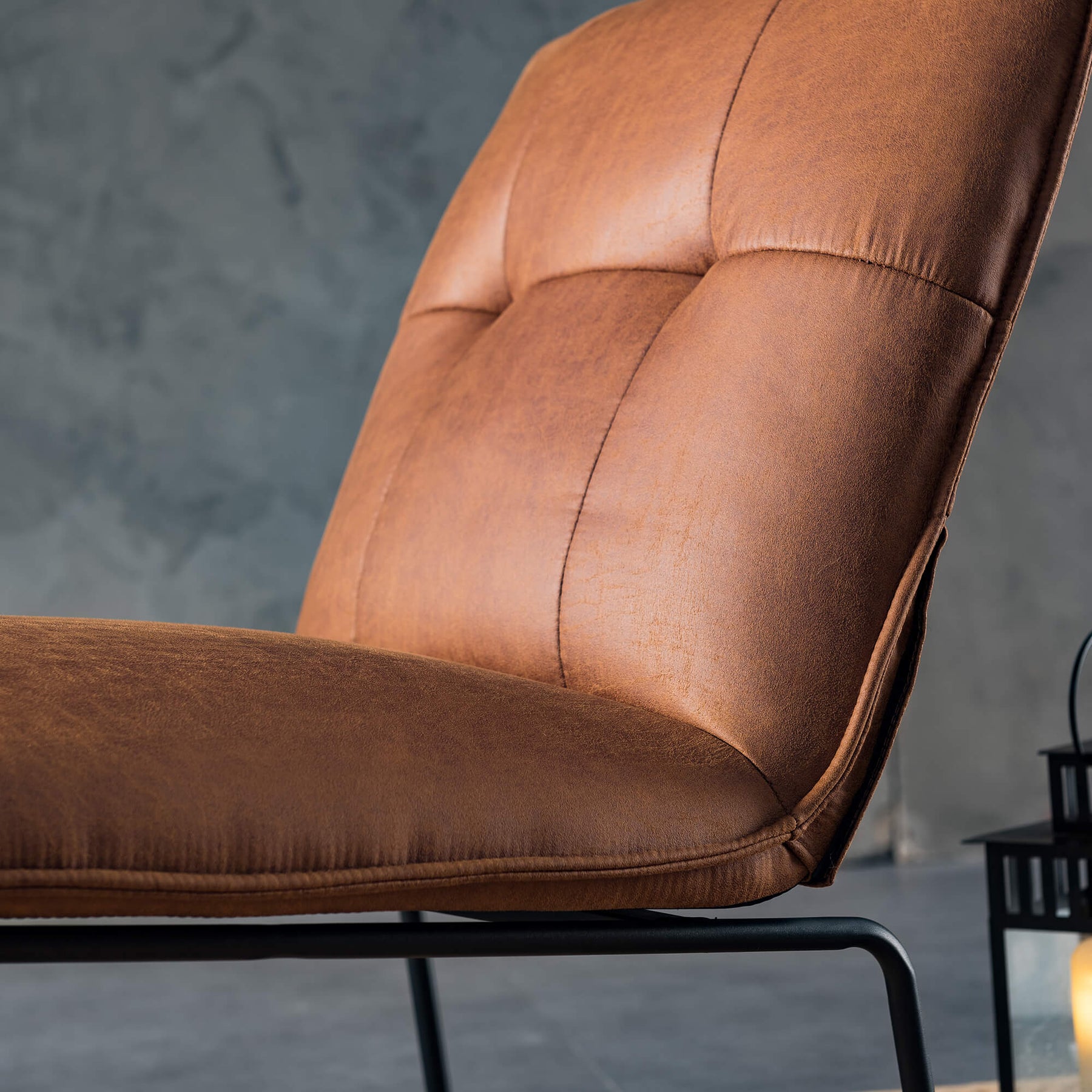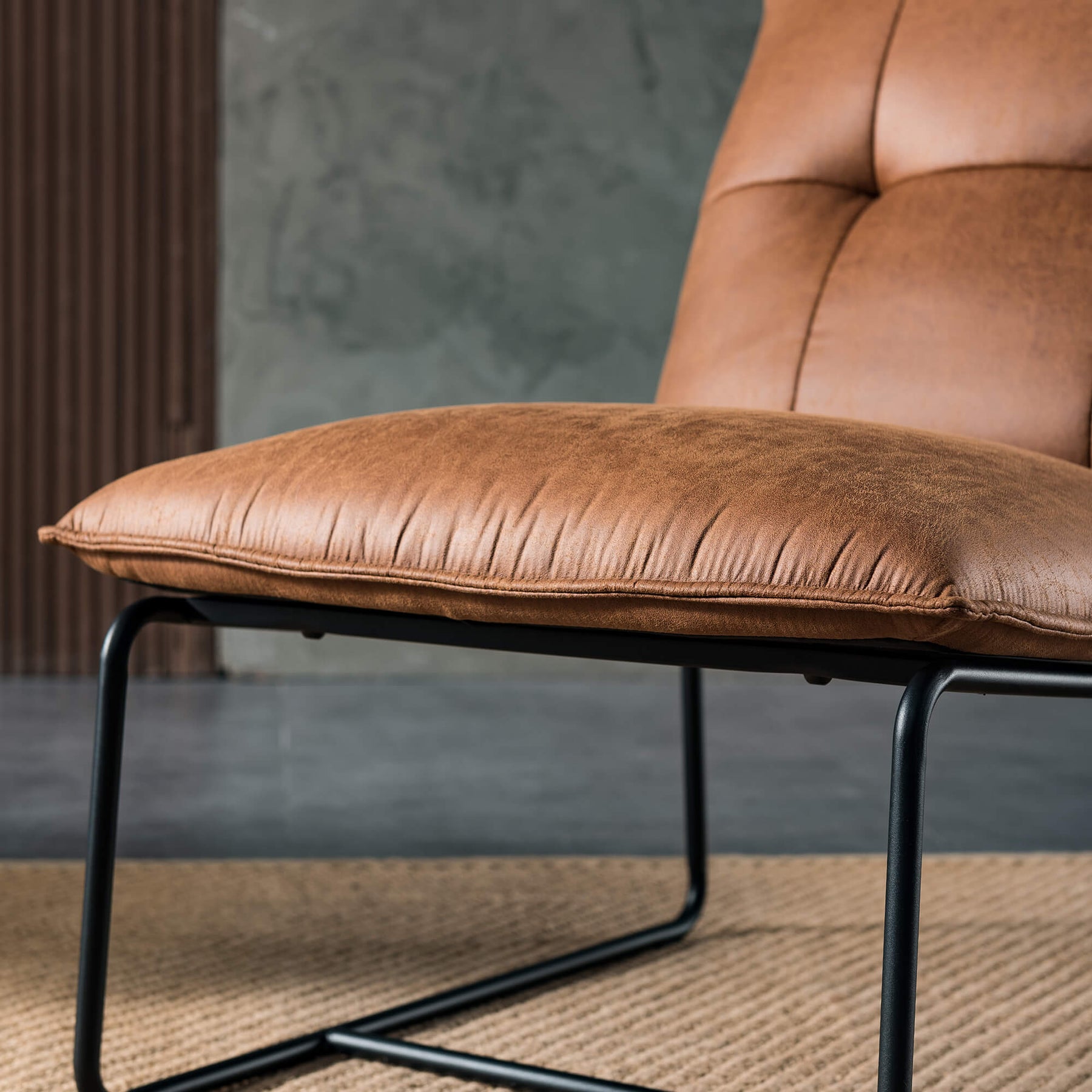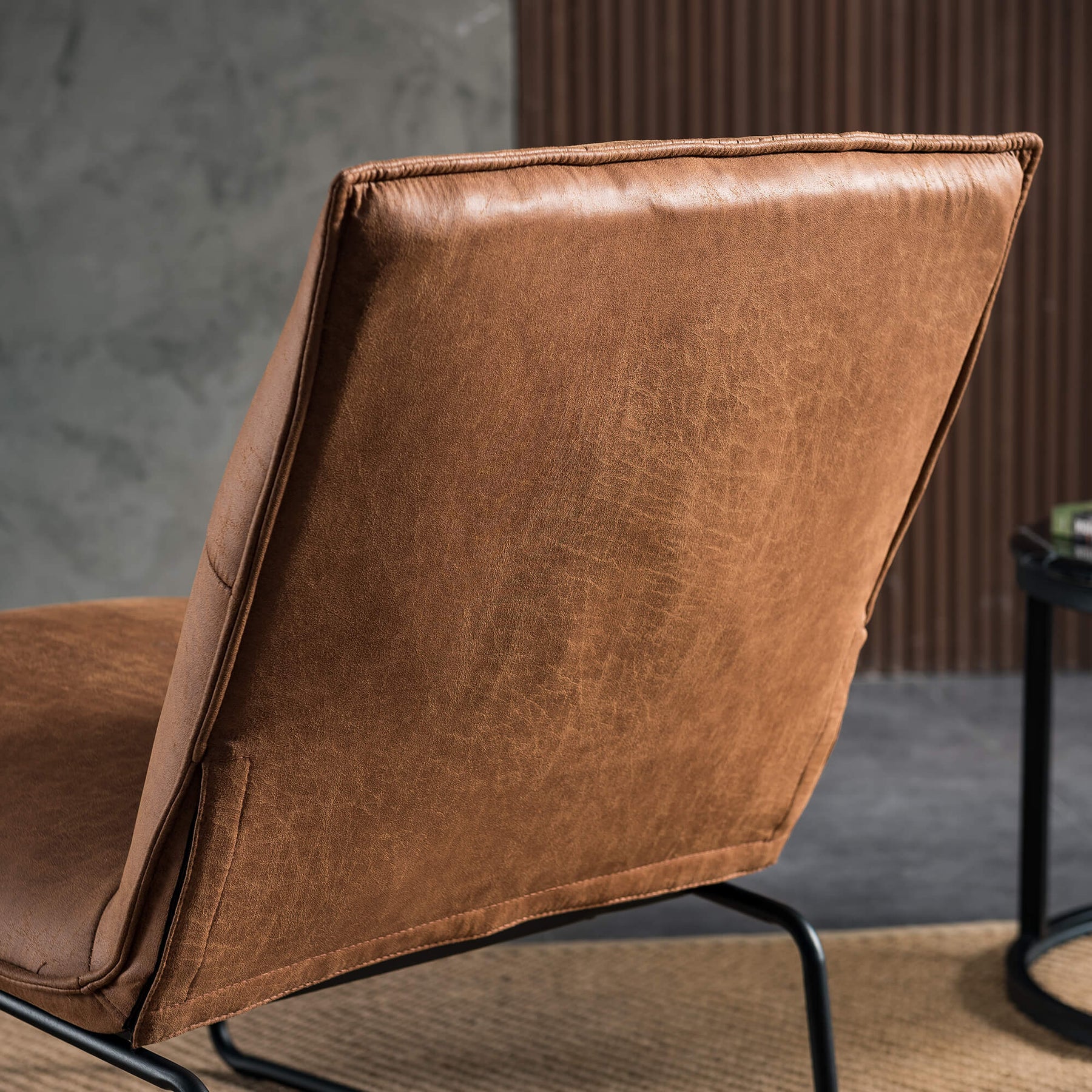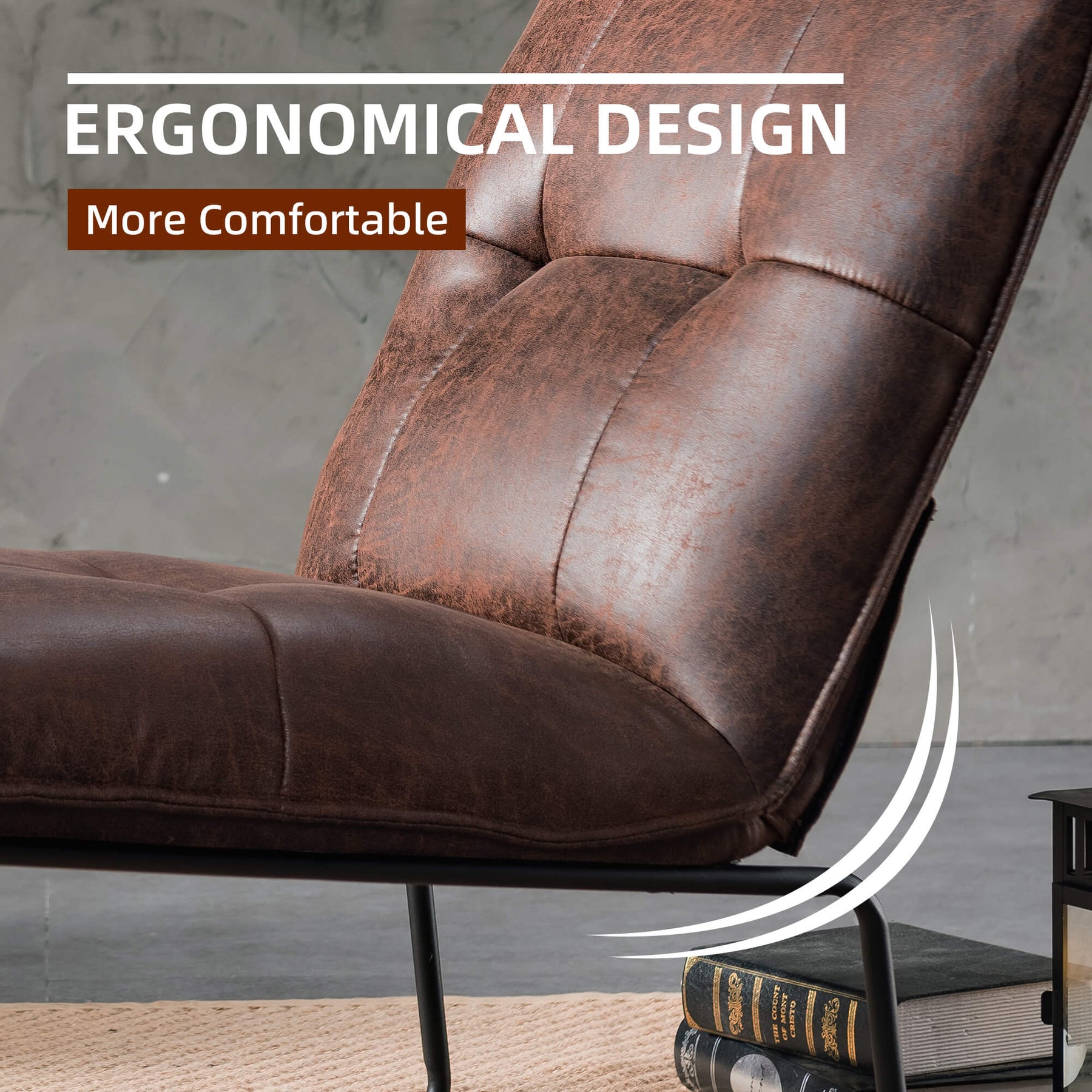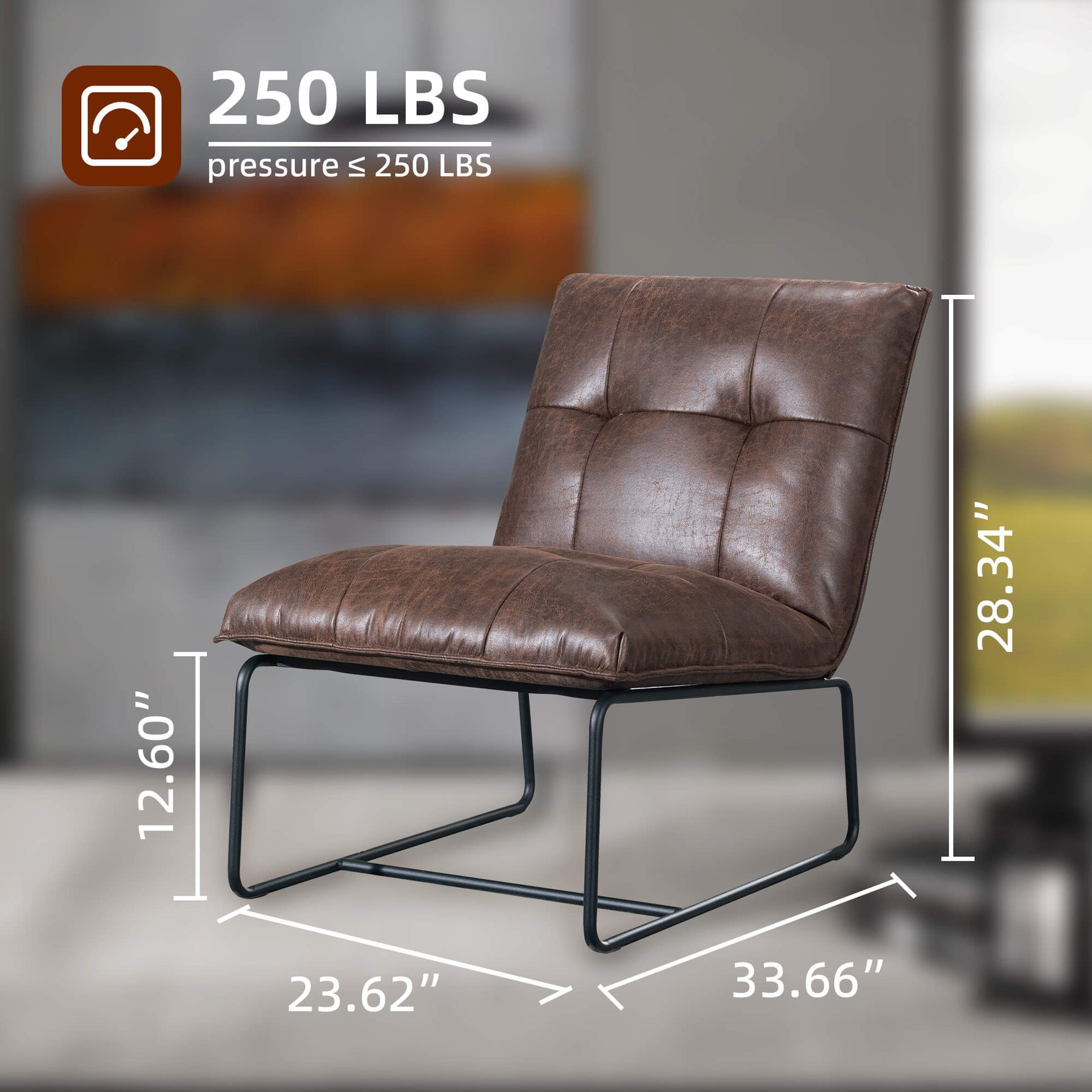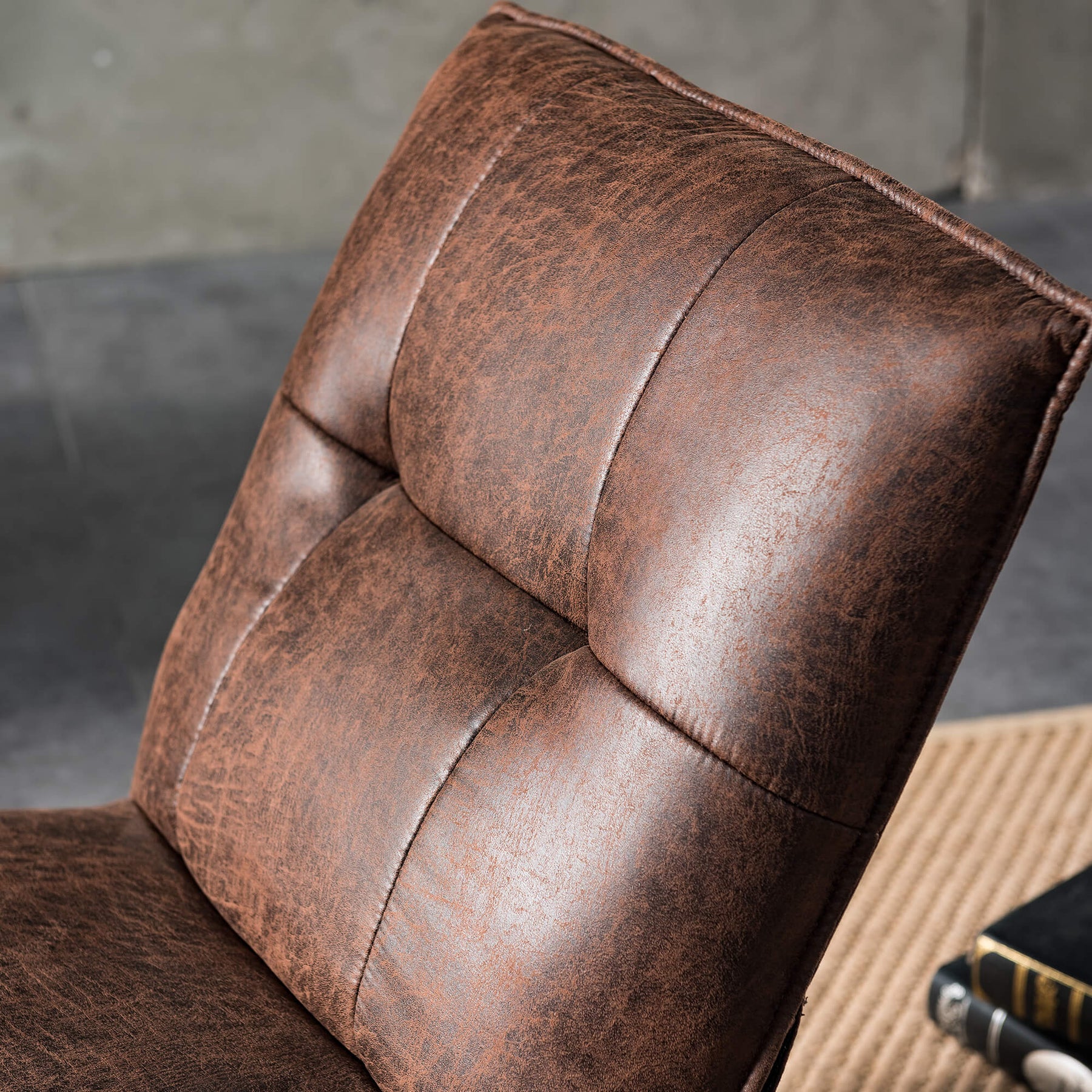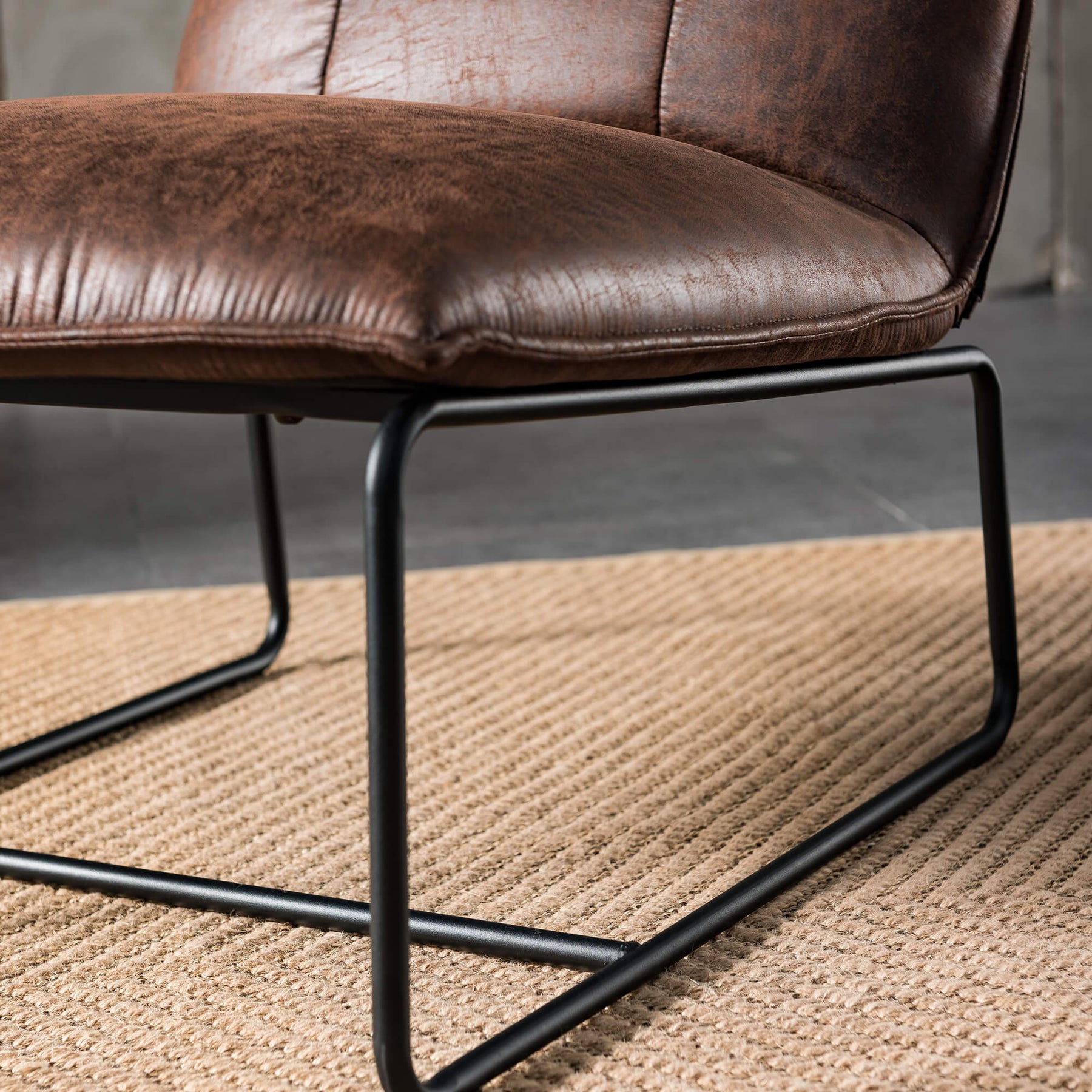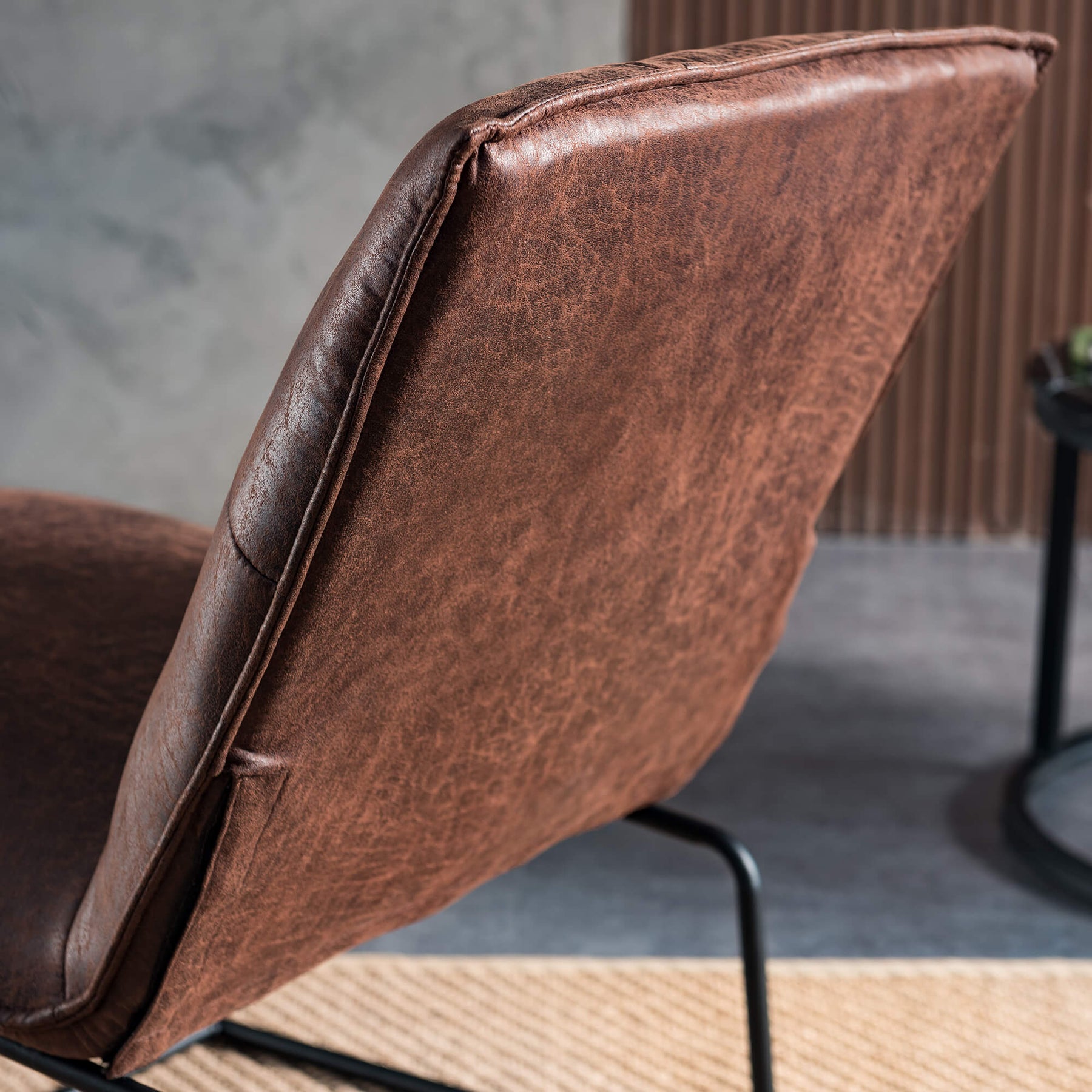 Ovios Living Room 25.2'' Wide Armless Accent Chair with Metal Frame
Color:
Suede Fabric Dark Brown
In stock
Free Shipping

Ships Within 7-Day

1-Year Warranty
Fraud Prevention: Your Payment is Safe & Secure.
About this item
Modern Design: The armless accent chair with a metal frame boasts a modern farmhouse design, making it a perfect addition to a cozy reading nook or living room. Its high back and armless silhouette blend comfort seamlessly with style.
Perfect Size: This chair is designed with dimensions of 23.62" Wide x 33.66" Deep x 28.34" Height, making it ideal for small areas, living rooms, or offices. Its compact size allows it to fit effortlessly into various spaces.
Ergonomic and Comfortable: Constructed with high-density foam in the back and seat, this classic accent chair prioritizes comfort. The ergonomic design ensures optimal support, making it a comfortable seating option for relaxation and reading.
Efficient Shipment: The Armless Accent Chair is conveniently shipped in one single box directly from the US warehouse. In case of any missing parts or damaged pieces during shipment, free replacements will be arranged within 72 hours if the items are in stock, ensuring a hassle-free experience for customers.
Customer Assurance: The chair comes with a 1-year warranty, offering peace of mind to customers. Additionally, there is a hassle-free 30-day return policy, allowing customers to return the product if they are not completely satisfied.
Product information
| | |
| --- | --- |
| Weight & Dimensions | 23.62'' W x 33.66''D  x  28.34'' H |
| Number of Chairs Included | 1 Piece |
| Product Type | Armless Chair |
| Upholstery Material | Suede fabric |
| Upholstery Color | Light Brown / Dark Brown |
| Seat Fill Material | Foam |
| Frame Material  | Steel |
| Ottoman included | No |
| Leg Color | Black |
| Removable | Yes |
| Product Care | Wipe clean with a microfiber cloth |
| Foam Density | 1.9 lbs./cu. ft. and over |
| Weight Capacity | 250 lb. |
1. Orders will be processed by US warehouse within 5-10 working days.
2. Tracking information will be updated within 3~5 working days.
3. If there is no tracking information updated after 3-5 working days, please contact Ovios customer service for further help.
4. Packages will be delivered within 9~15 working days.
5. Any missing parts or damaged parts during shipment, please contact Ovios customer service for free replacement.
6. The quotation includes delivery freight but not return freight.
1. If you need to replace parts or have any questions about the user manual, please contact us for solutions and guidance.
2. If the goods are rejected by the buyer, resulting in the return to our warehouse, or if the return is due to the buyer's personal reasons without any product quality problems, the buyer shall bear the return shipping cost.
3. If the furniture is damaged due to transportation or has quality problems, please take photos of the damaged furniture and send them to us to show the damage of the furniture. We will provide buyer with FedEx prepaid label to return the complete goods, and buyer don't need to worry about bearing any losses.
4. If buyer choose to return the furniture, please pack the goods
according to our original packaging method, and do not disassemble all the packages to ensure that they are in good condition.
5. Please note that damaged furniture does not need to be returned and other complete furniture should be returned within one month after receiving the goods.
We will always provide customers with satisfactory after-sales service. If you have any questions, please feel free to contact us, thank you for your cooperation.