Navigation
Introduction
Selecting outdoor furniture can be overwhelming with the vast array of materials and options to consider. Should you go lightweight for mobility or heavy-duty for sturdiness? To help navigate this decor dilemma, we will contrast durable tank-like sets versus breezy, portable pieces. Discover what factors matter most when finding furniture tailored to your lifestyle that not only withstands the weather but invites endless days of outdoor living.
Characteristics of Lightweight Outdoor Furniture
Embrace the breezy, carefree functionality of lightweight outdoor furniture perfect for portable patio living.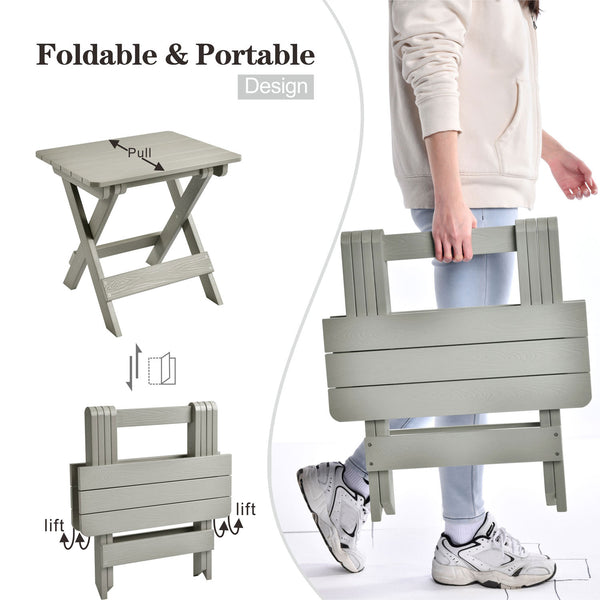 Easy Mobility
With lightweight frames crafted from hollow aluminum and thin woven resin wicker, repositioning your patio layout is simple. The drastically reduced heft enables one person to readily lift and shift pieces. This comes in handy when creating defined spaces for dining, lounging, or entertaining within a small area as the scene shifts.
Space Maximizing Profiles
The sparse, see-through patterns of aluminum lattice or woven wicker, along with plastic's minimalist shapes, take up less visual real estate. The airy, low-profile constructions give the illusion of a larger footprint. When every square inch counts on a compact balcony or condo patio, lightweight sets provide seating without encroachment.
Convenient Storage
As seasonal gatherings pick up, stow unused lightweight pieces neatly away rather than leaving furniture loitering. The stackable and foldable qualities allow for efficient storage out of sight. For pop-up parties or reclaiming patio space in colder months, easily collapse and contain the furnishings until needed again.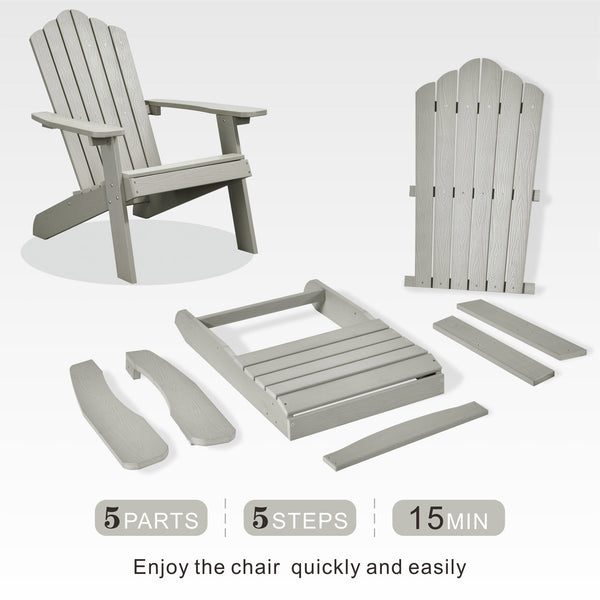 Stylishness and Durability
Despite the lightweight frames, these pieces boast handsome designs and resilient materials designed to endure seasons outdoors. Intricate woven patterns, bright color options, and weather-resistant coatings give the furnishings aesthetic appeal. Durable aluminum, high-density polyethylene, and all-weather wicker resist corrosion and moisture.
With smart slimline profiles and grab-and-go versatility, lightweight sets allow you to reinvent your space on a whim.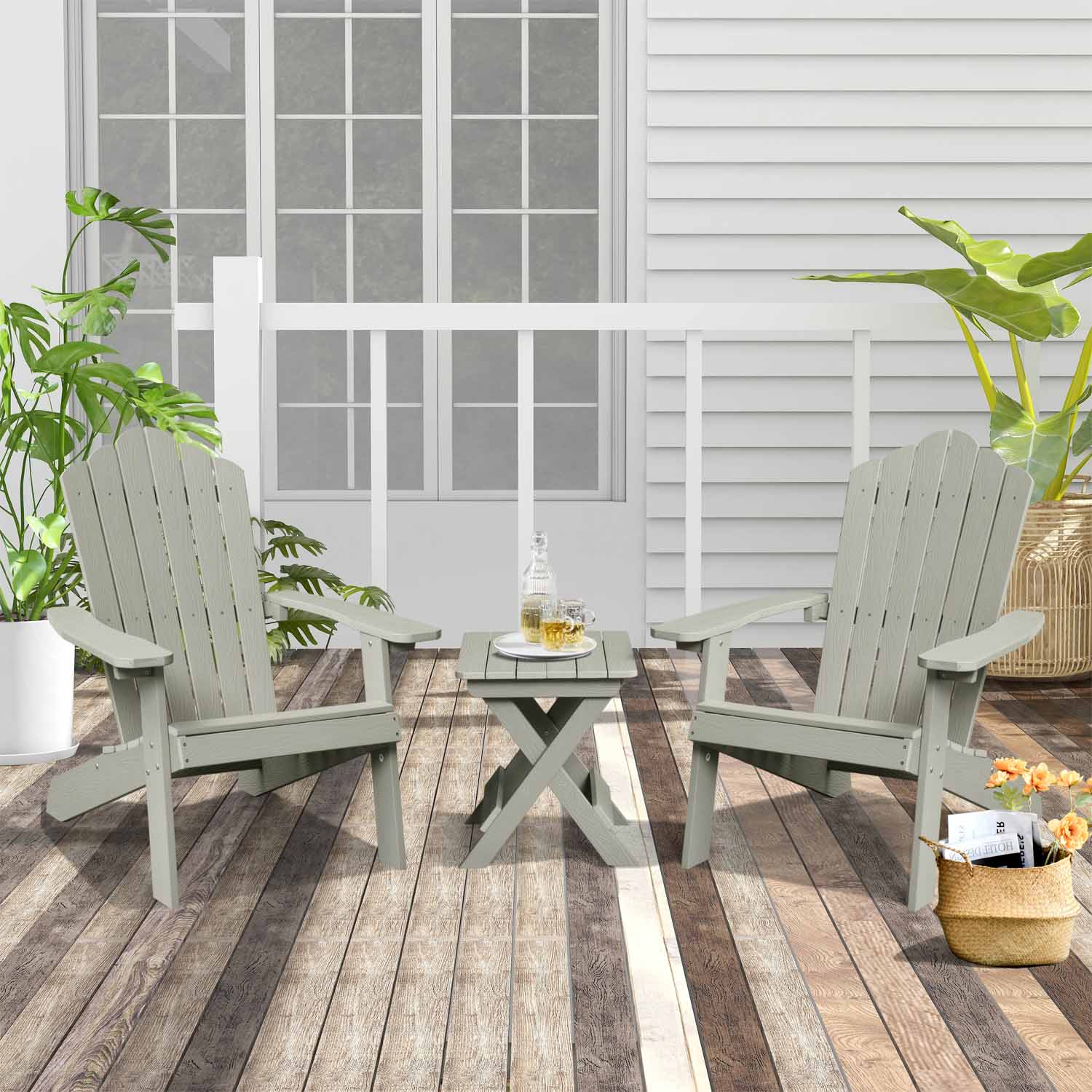 Characteristics of Heavy-Duty Outdoor Furniture
Constructed from weather-defying materials designed to span generations, heavy-duty furniture transforms your landscape into an enduring outdoor living room.
Weather-Resistant Materials
Heavy-duty wood species like teak, eucalyptus, and shorea contain dense grains and naturally occurring oils that repel weathering. Wrought iron is impervious to gusts of wind and rain, while concrete gains strength over time when cured properly. These materials stand up to years of UV rays, snow buildup, and humidity.
Stable Structures
Thick, robust builds made from interlocking wooden joinery, heavy metal welding, and reinforced concrete weigh down the furniture. Deep foundations like thick legs buried within concrete bases or solid platform bases provide anchoring. Once placed, the substantial weight and connections keep the furniture grounded in position despite jostling.
Built to Last Decades
Timeless silhouettes crafted from old-world woodworking, durable metals, and long-lasting concrete mean the furniture is designed to function for generations. Made to evolve and patina gorgeously over time outside, the table tells a story. For those seeking heirloom-quality goods, the splurge pays dividends through decades of use.
Classic Aesthetic
The materials and sculptural shapes used in heavy-duty sets exude a sense of permanence and heritage. Intricately carved wood and scrolled metalwork reference historical designs that never go out of style. Deep hues like navy and forest green and natural raw wood finish further contribute to the traditional look. Place a heavy-duty set centrally on a patio for an elegant focal point, or use individual pieces like benches and planters to create a formal garden aesthetic.
Heavy-duty outdoor furniture becomes a legacy for your home, crafted to unfurl memories for generations gathered around.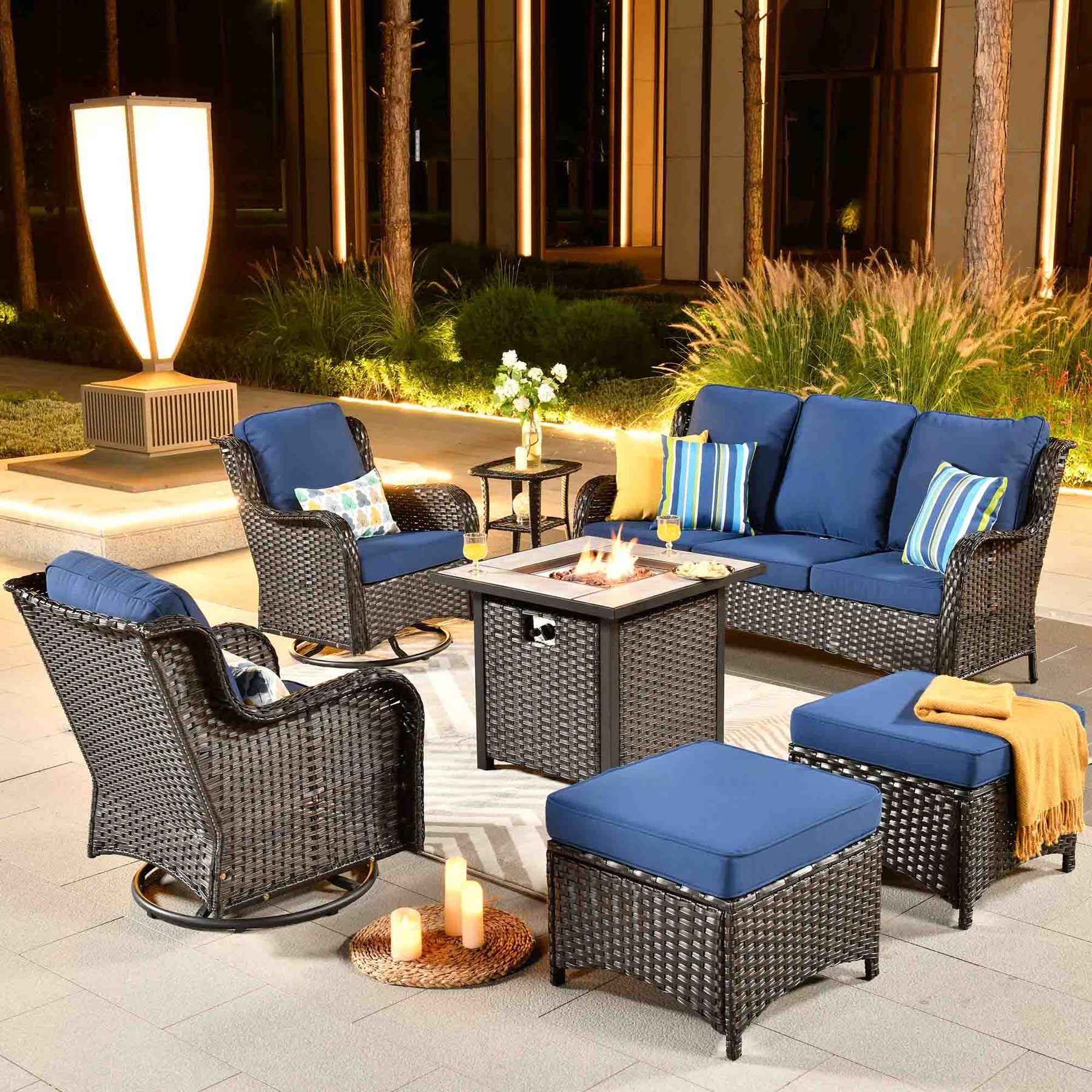 What are the potential challenges of each style?
Lightweight Furniture: Built for Portability Over Stability
Lightweight sets favor airy forms over sturdy ballast, making pieces prone to toppling in gusty conditions. Secure sets to the ground or shelter them during storms. Durability can suffer with some materials like plastic resin, though all-weather wicker is quite resilient with proper maintenance. For temporary living spaces, repair or replacement costs stay low. But the longevity of most lightweight options remains limited compared to heavy-duty sets.
Heavy Duty Furniture: Built for Endurance Over Mobility
The sheer weight and mass of teak, iron, and concrete make heavy-duty sets an immovable fixture. While excellent for permanent landscapes, reconfiguring layouts requires heavy lifting and equipment. Storage out of sight is not an option. The superior quality also equates to a substantial price tag. For a coveted heirloom aesthetic, the investment pays off over decades of use.
V. How to Choose Based on Your Needs?
Consider your lifestyle, space constraints, and budget priorities when selecting patio furniture. This helps ensure the style matches both functional needs and aesthetic vision. Some key factors to evaluate:
1. Climate Conditions
In hot, humid environments, all-weather wicker resists mold and mildew while remaining calm. The breathable weave deters moisture. In coastal climates, aluminum gracefully withstands constant salt air exposure without corroding or degrading.
2. Style Personality
Vibrant lightweight resin wicker in vivid hues exudes a cheerful, laidback sensibility perfect for entertaining. Sophisticated aluminum sets in sleek profiles provide understated elegance. Timeless heavy-duty silhouettes in neutral earth tones convey refined sophistication.
3. Mobility Requirements
If you move frequently or like rearranging, opt for lightweight versatility. If you want fixed furnishings as a permanent backyard foundation, sturdy heavy-duty sets create lasting spaces.
4. Space Constraints
In compact areas like balconies, lightweight furniture in bright hues provides seating without encroachment. For sprawling backyards, fill the area with plush, heavy-duty sets tailored to relaxation.
5. Budget Reality
For cost-conscious shoppers or temporary spaces, affordable, lightweight options fit within the budget. For those who can invest in luxury quality for decades, splurge on heavy-duty sets.
6. Dual-Purpose Areas
Blended lightweight and heavy-duty pieces provide the best of both worlds. Anchor with sturdy items while adding portable furnishings for flexibility.
Experiment and enjoy finding pieces that cater to both practical needs and personal aesthetics. The patio should reflect the resident's lifestyle.
Conclusion
Your patio should reflect the lifestyle of its inhabitants. By assessing your needs for mobility, durability, and style, you can discover the perfect outdoor furniture to transform the space. Picture yourself reveling in a cheerful breakfast nook dinette on a breezy balcony, the sleek woven wicker seats providing airy comfort. Whether you seek flexibility or stability, lightweight personality or heavy-duty sophistication, there is outdoor furniture to match your space and sensibilities.
Read More