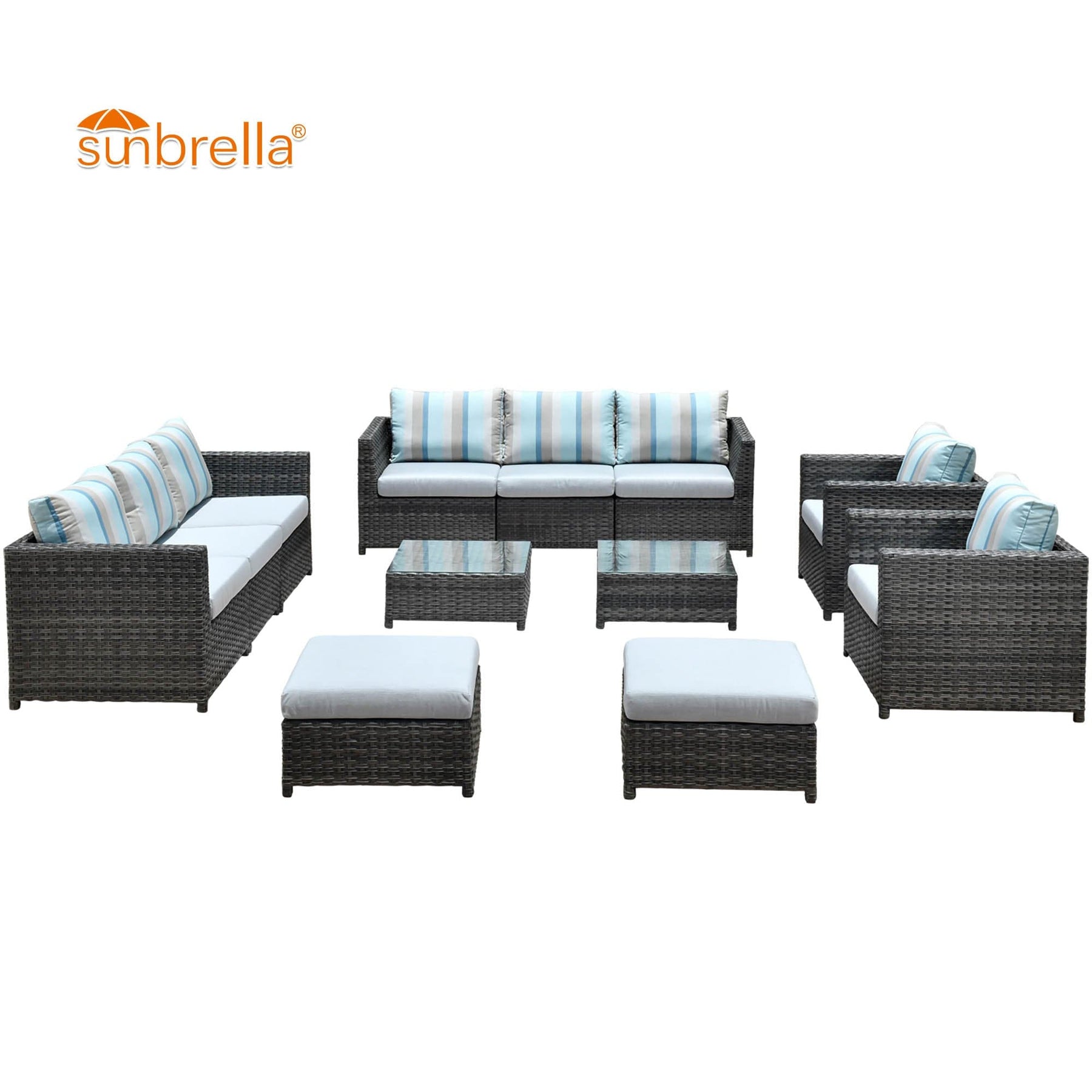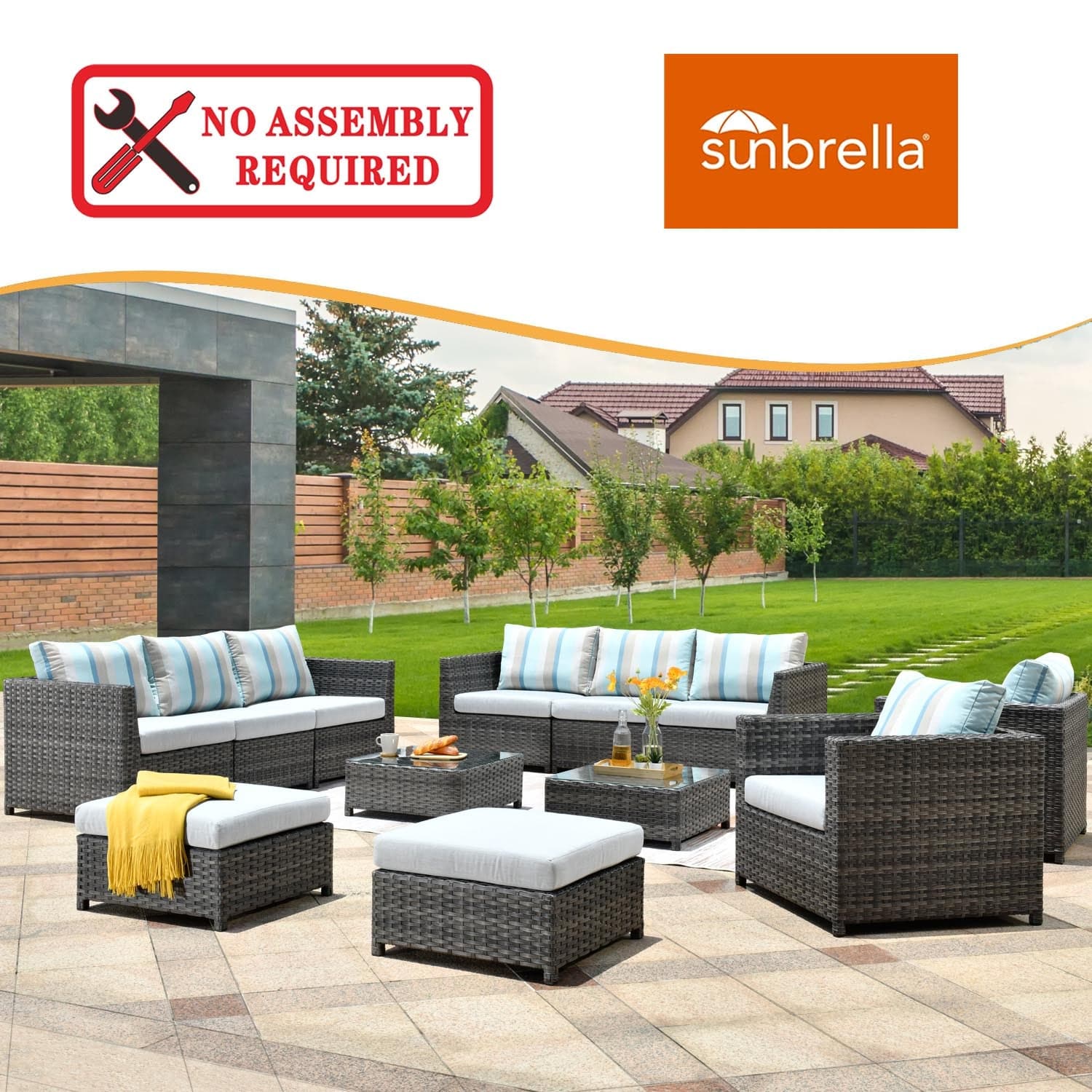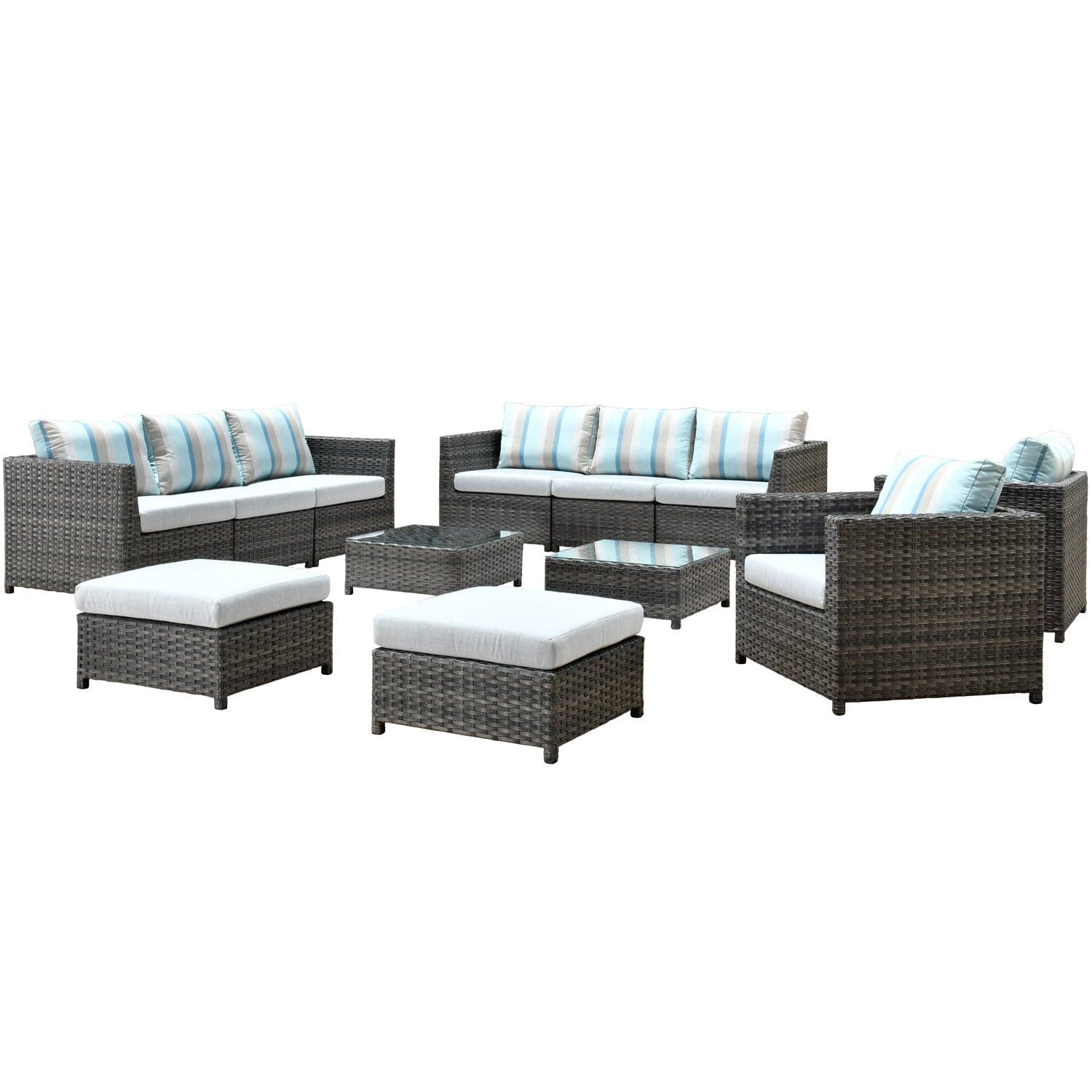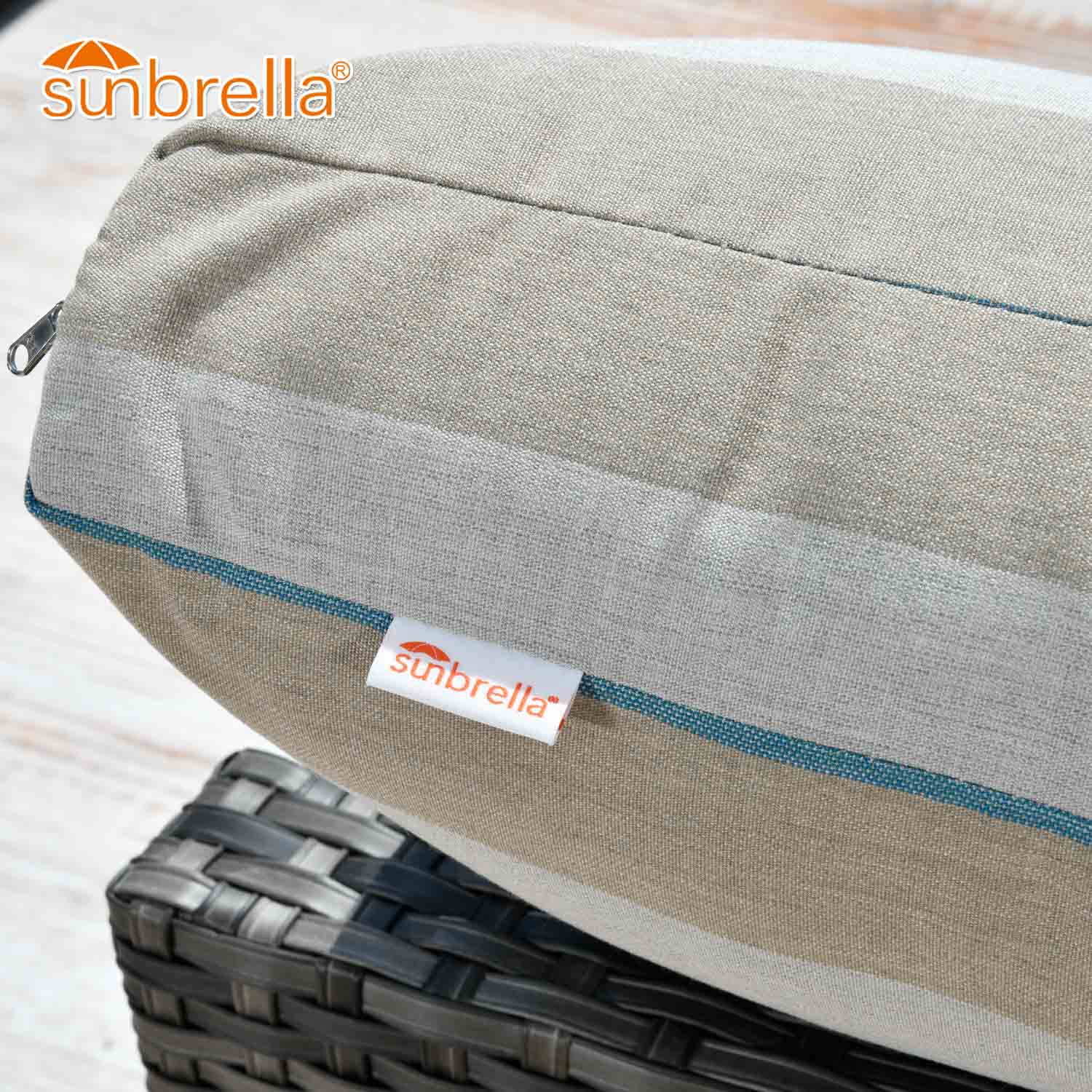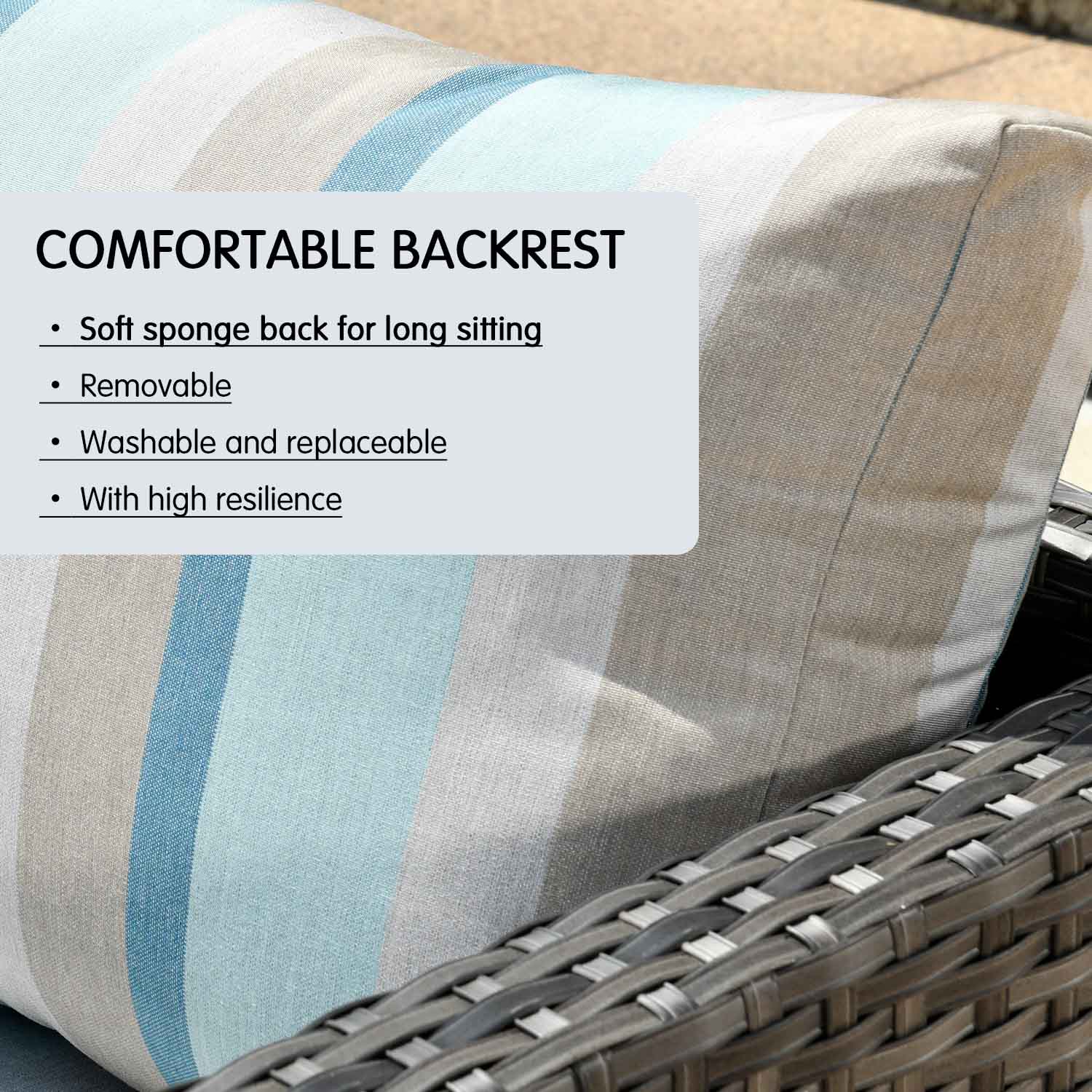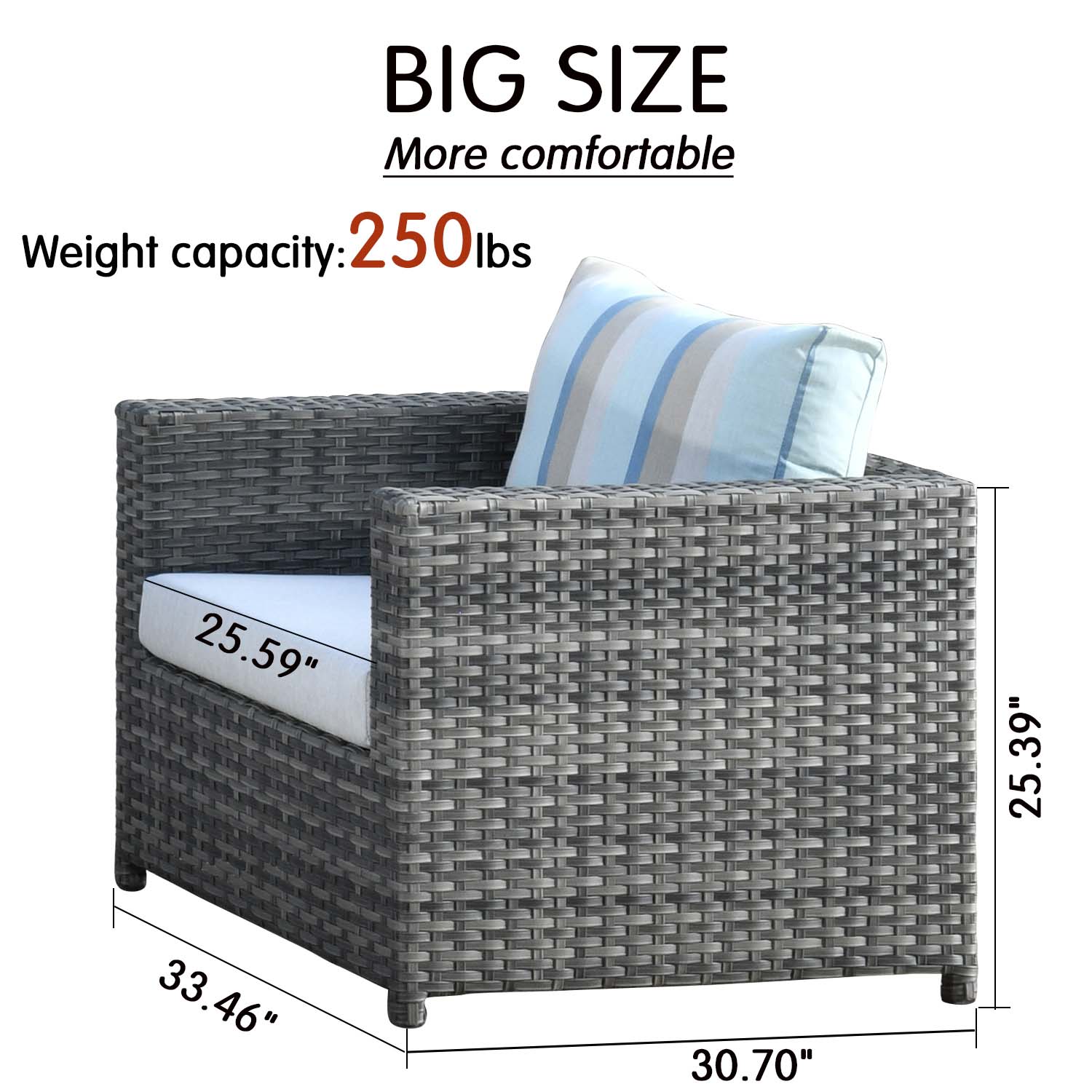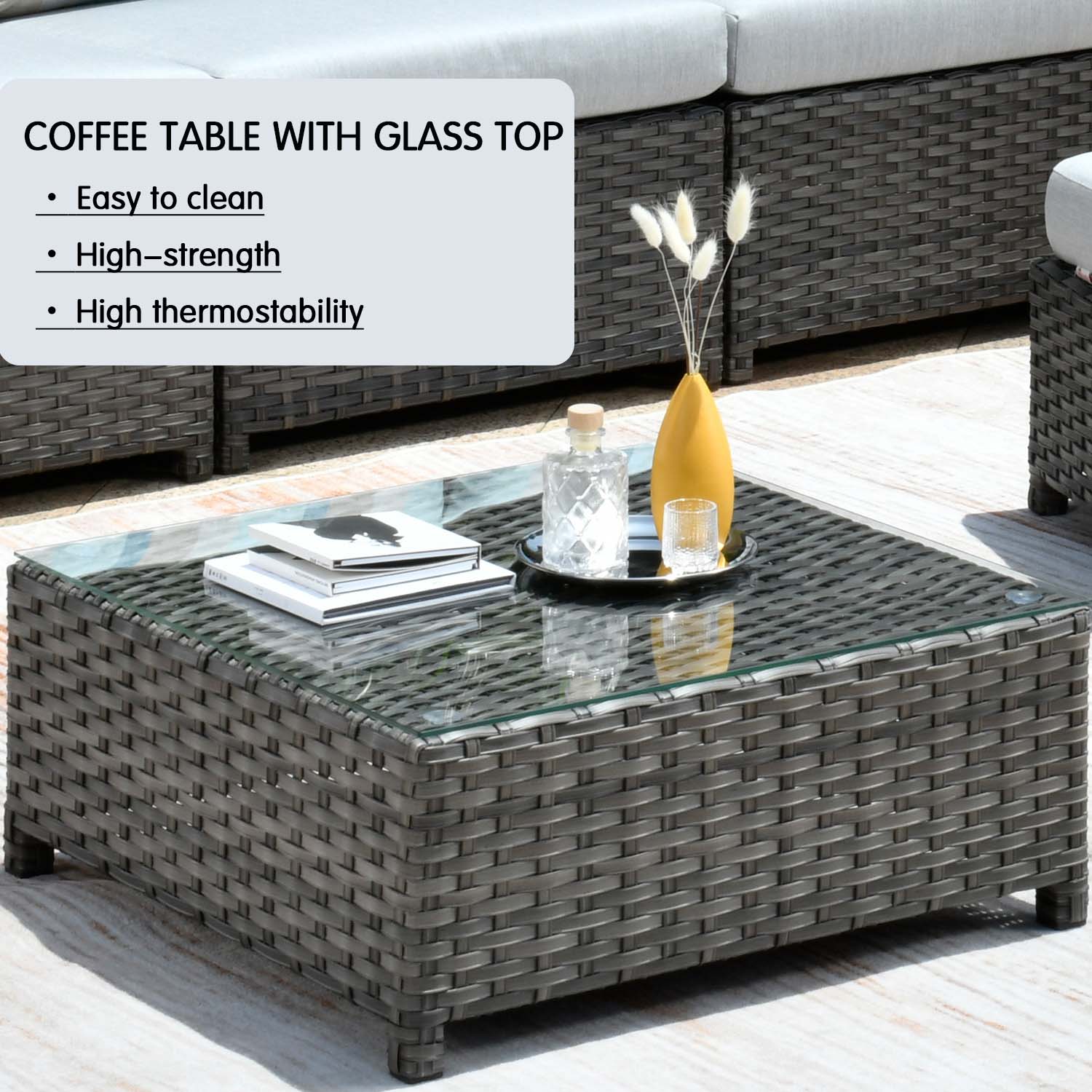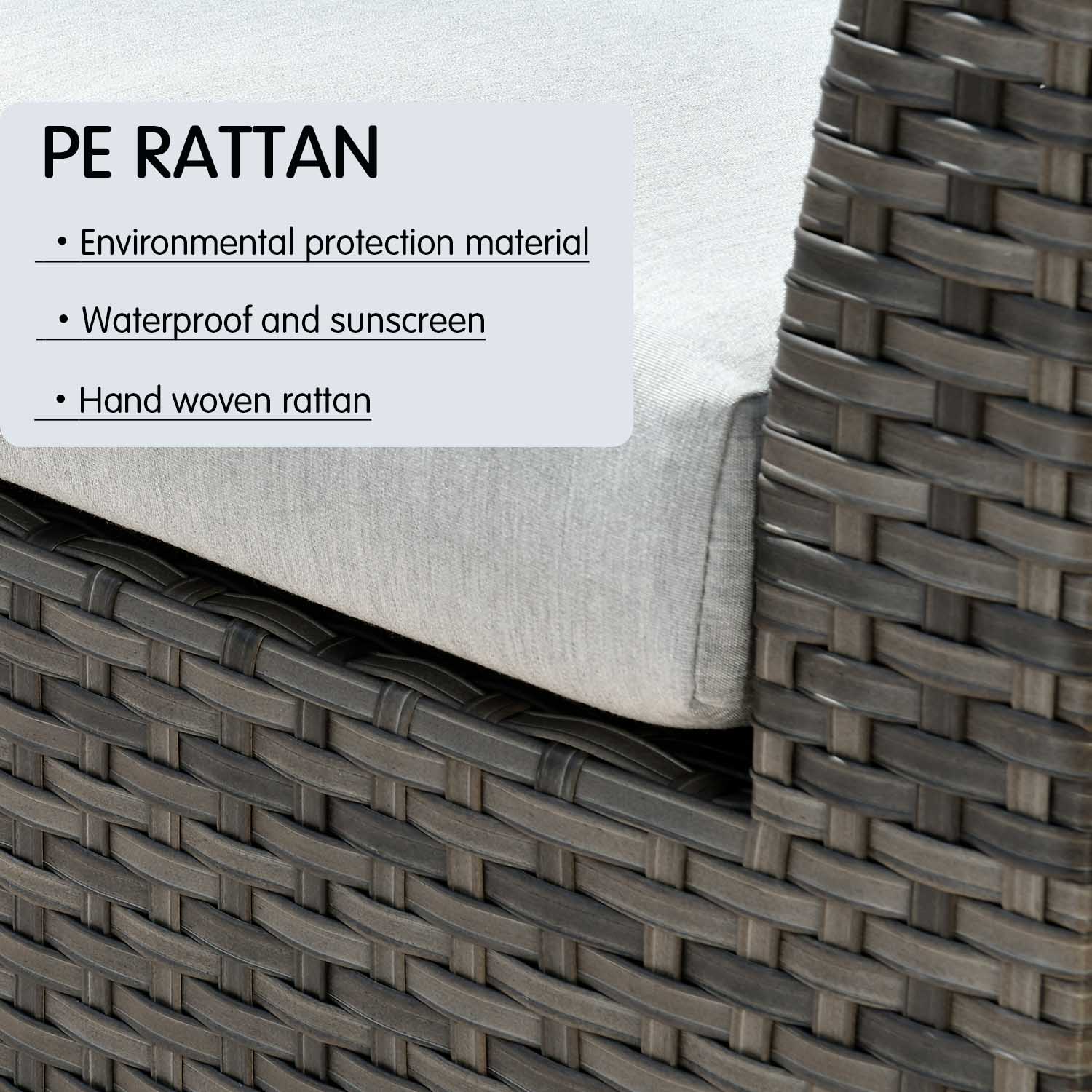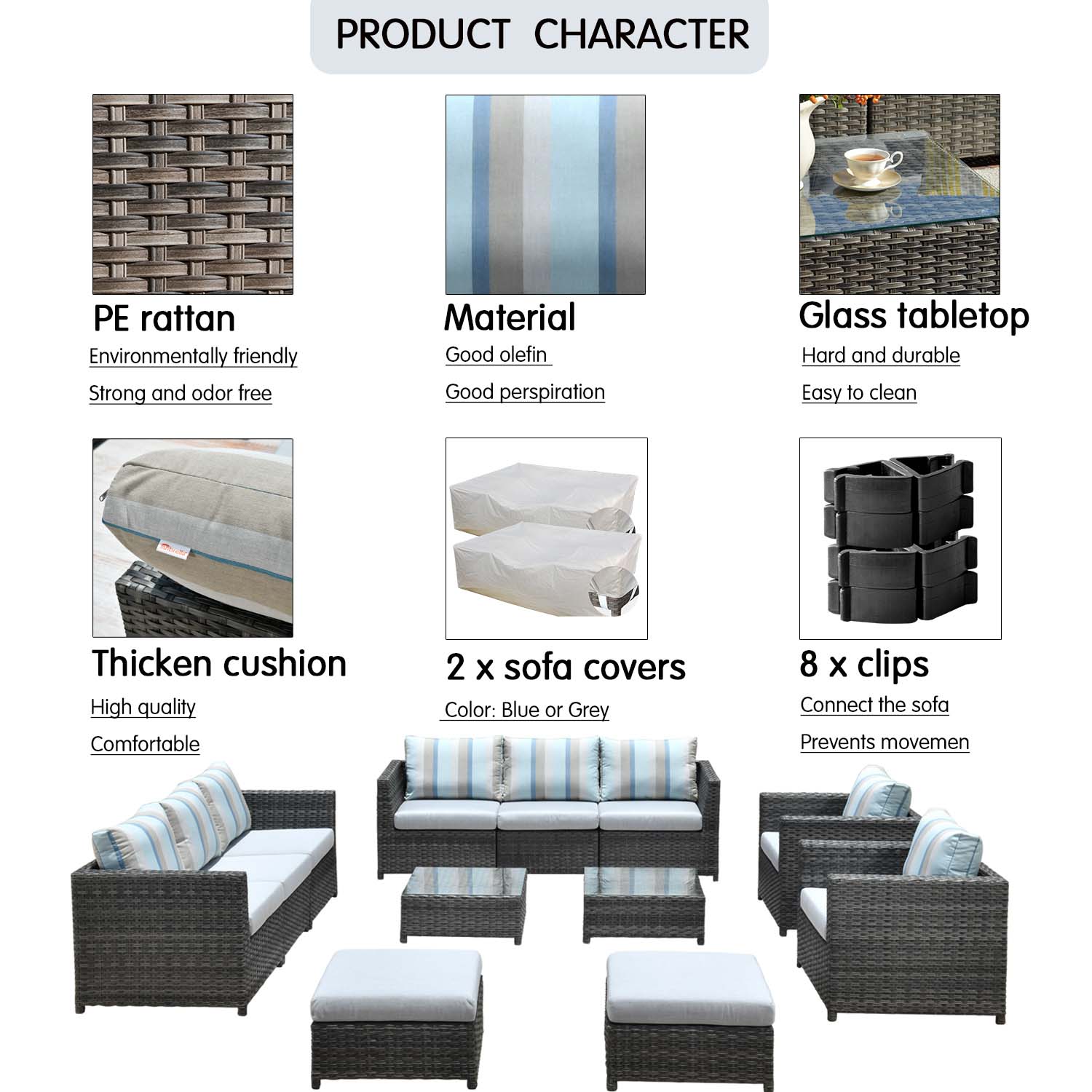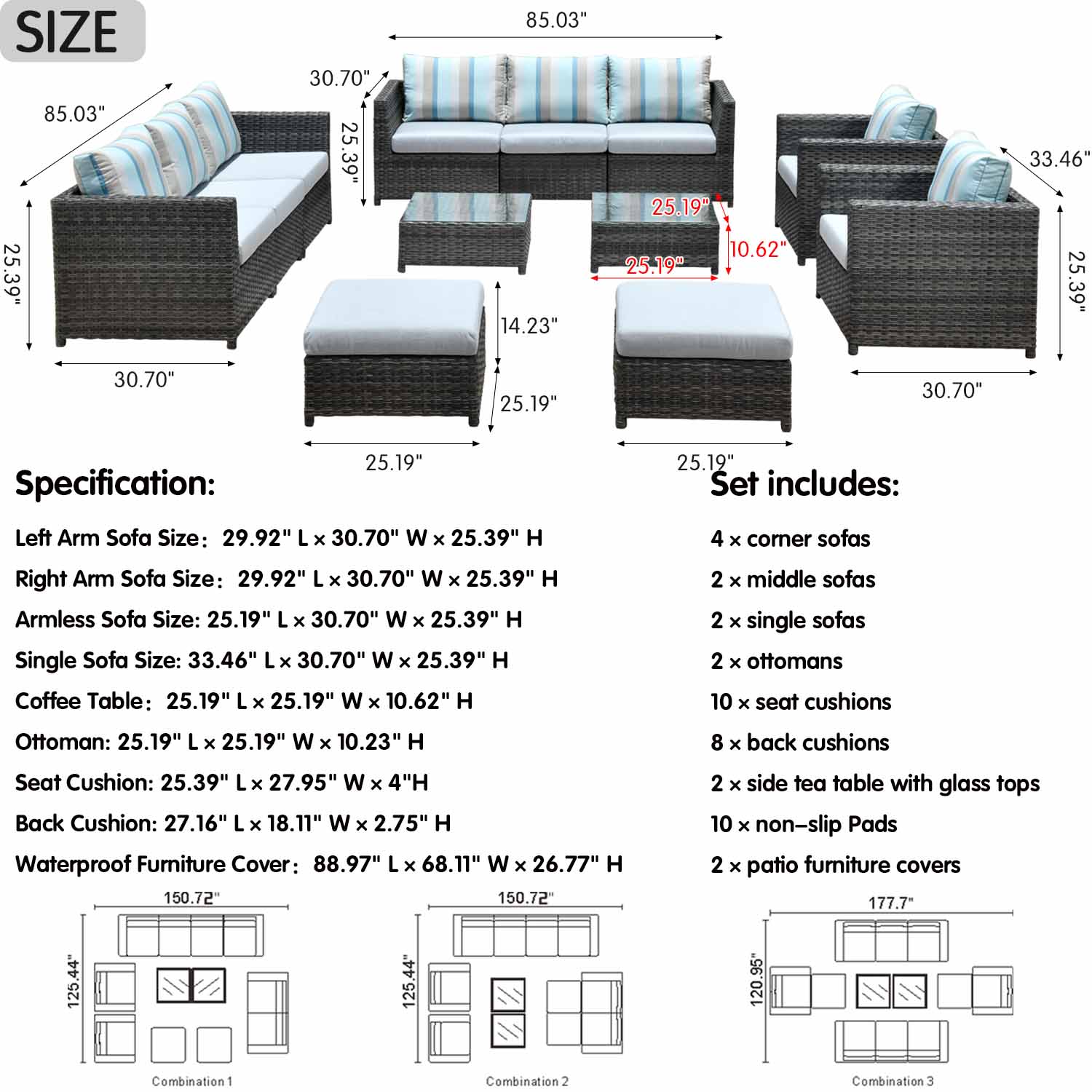 Ovios Patio Furniture Set Bigger Size 12-Piece with Grey Sunbrella, King Series, No Assembly Required
In stock
Free Shipping

Ships Within 7-Day

1-Year Warranty
Fraud Prevention: Your Payment is Safe & Secure.
Deep Seat & Big Size: This set is a big size patio furniture set for most people to sit, suitable for 6~7 people. And its deep seat ensures that most people will feel comfortable when they sit on it. No assembly is required.
Soft & Cozy Fabric: The fabric material is sunbrella, which is durable to withstand continuous exposure to sunlight, rain and wind, making it suitable to stylish your outdoor space.
Environmental Wicker : While enhancing the air tightness and water tightness of the fabric, the unique air permeability of the breathable fabric can quickly discharge the water vapor inside the structure. And the wicker is also UV-resistant.
Waterproof Furniture Cover: As long as you buy our furniture set, we will give you a furniture cover included with this set, which can protect the furniture very well.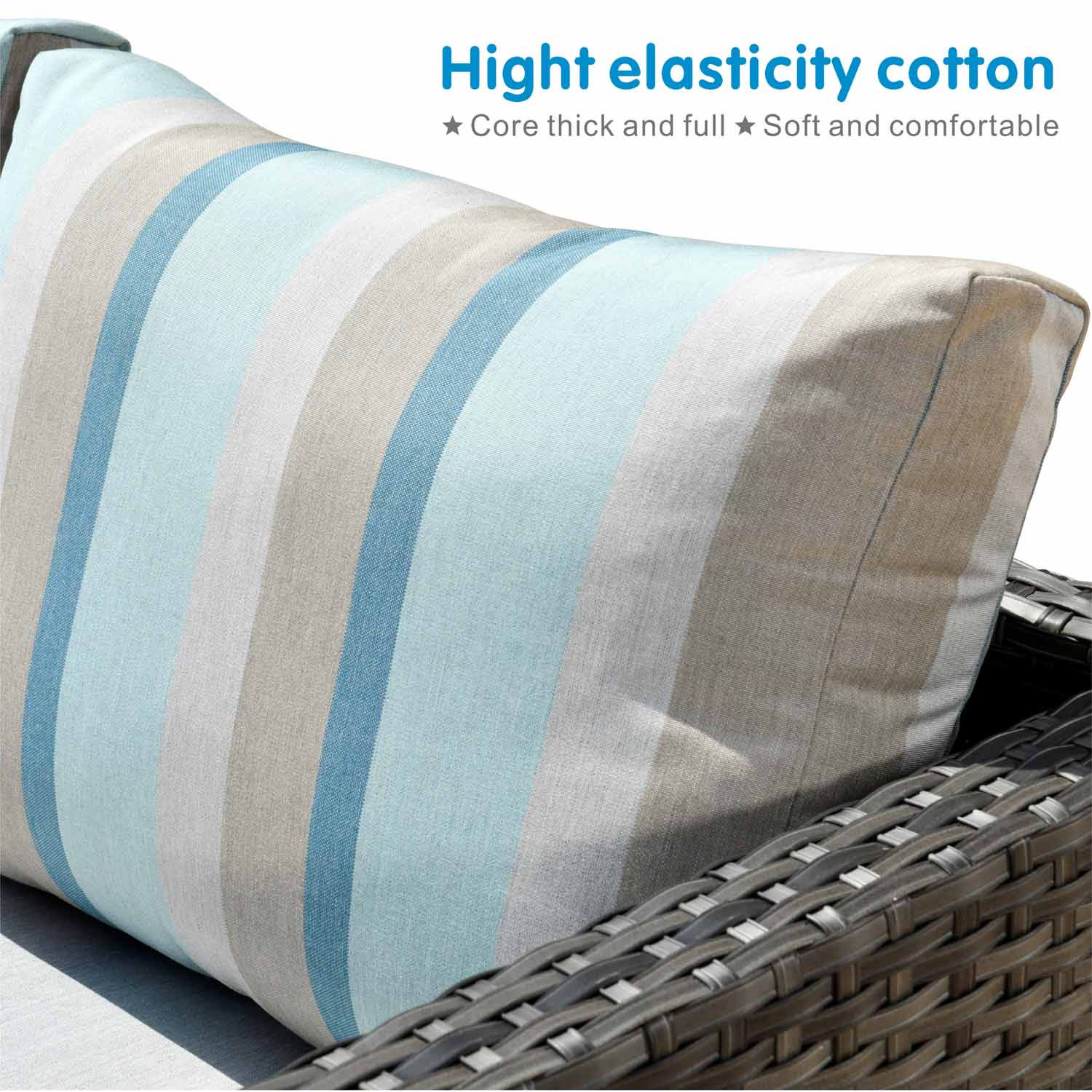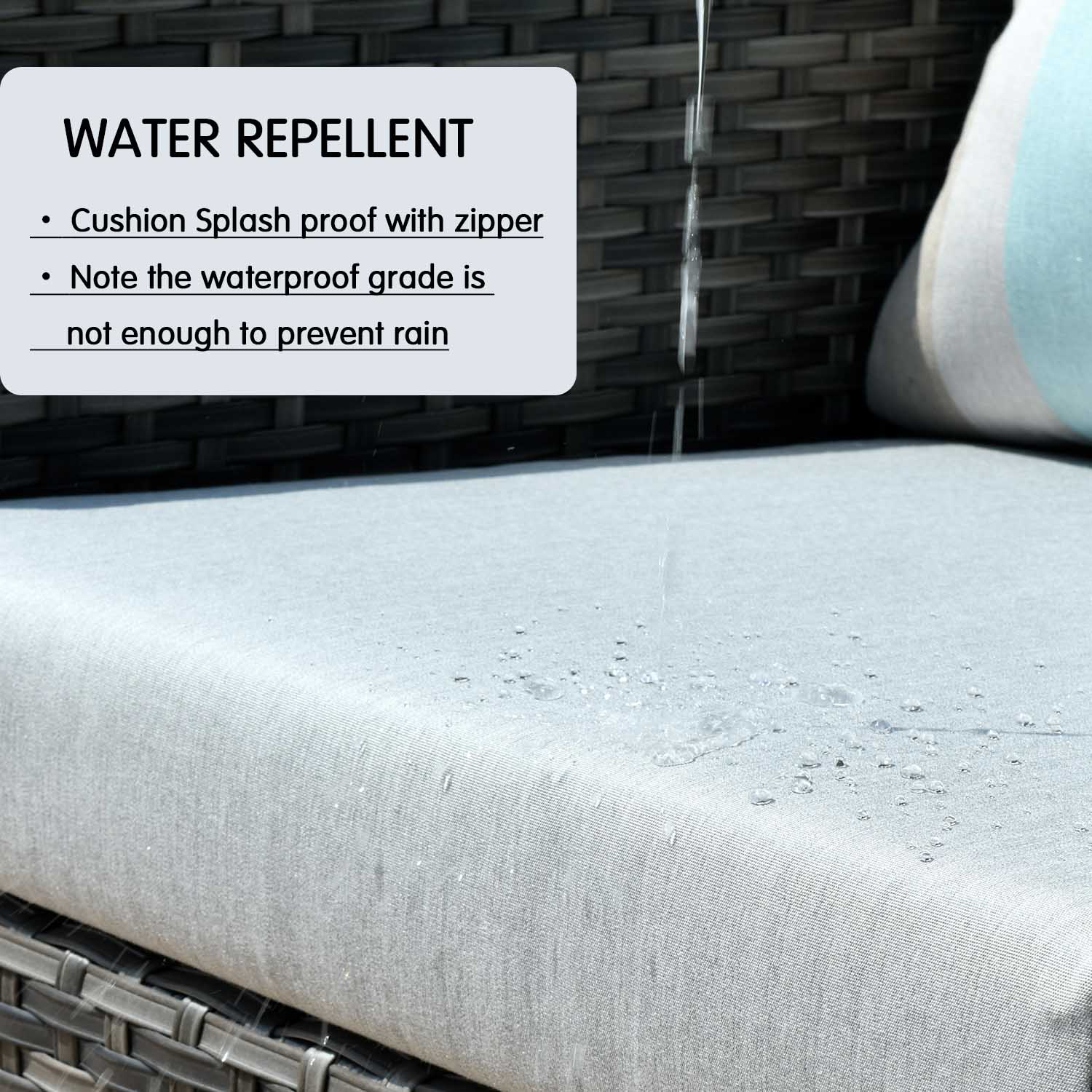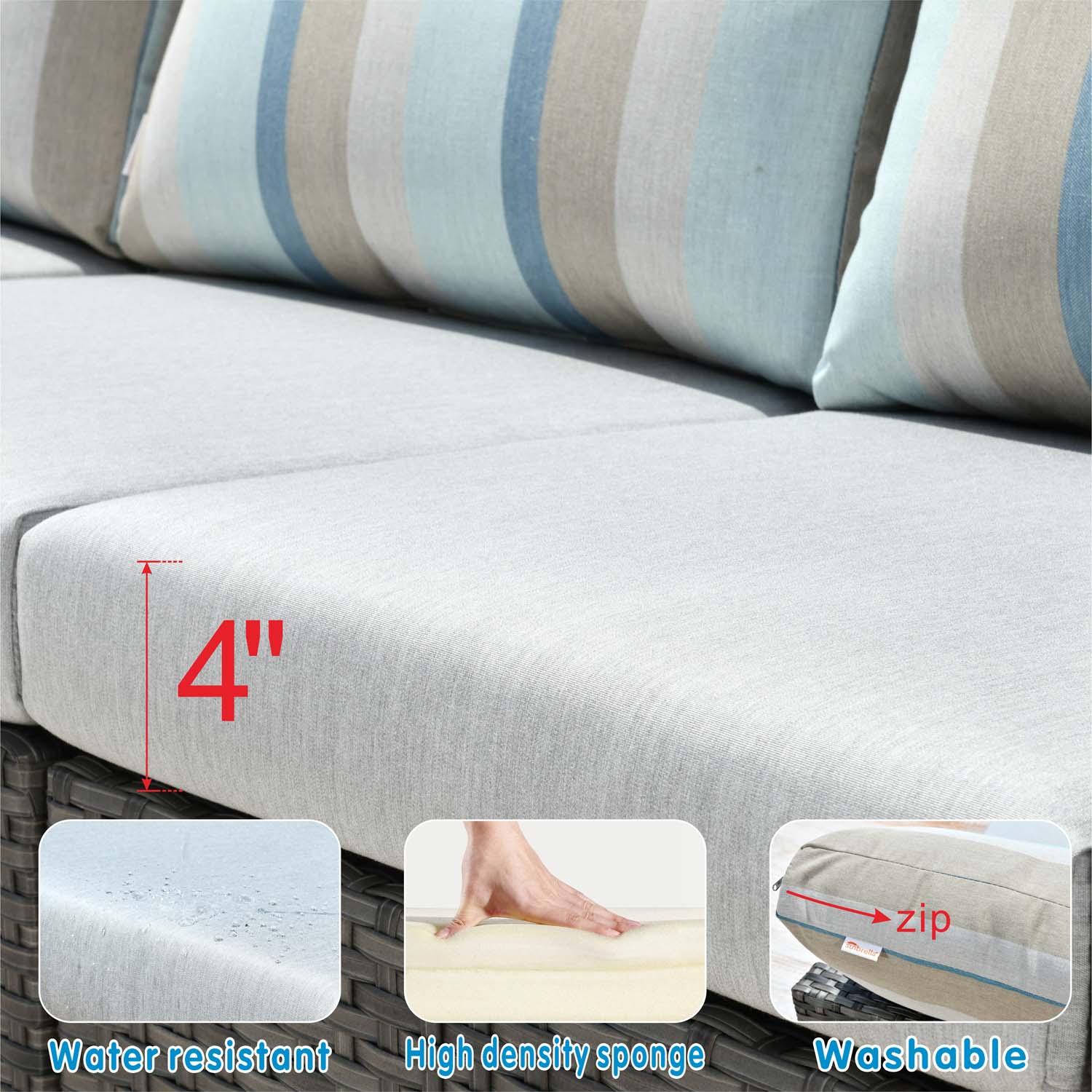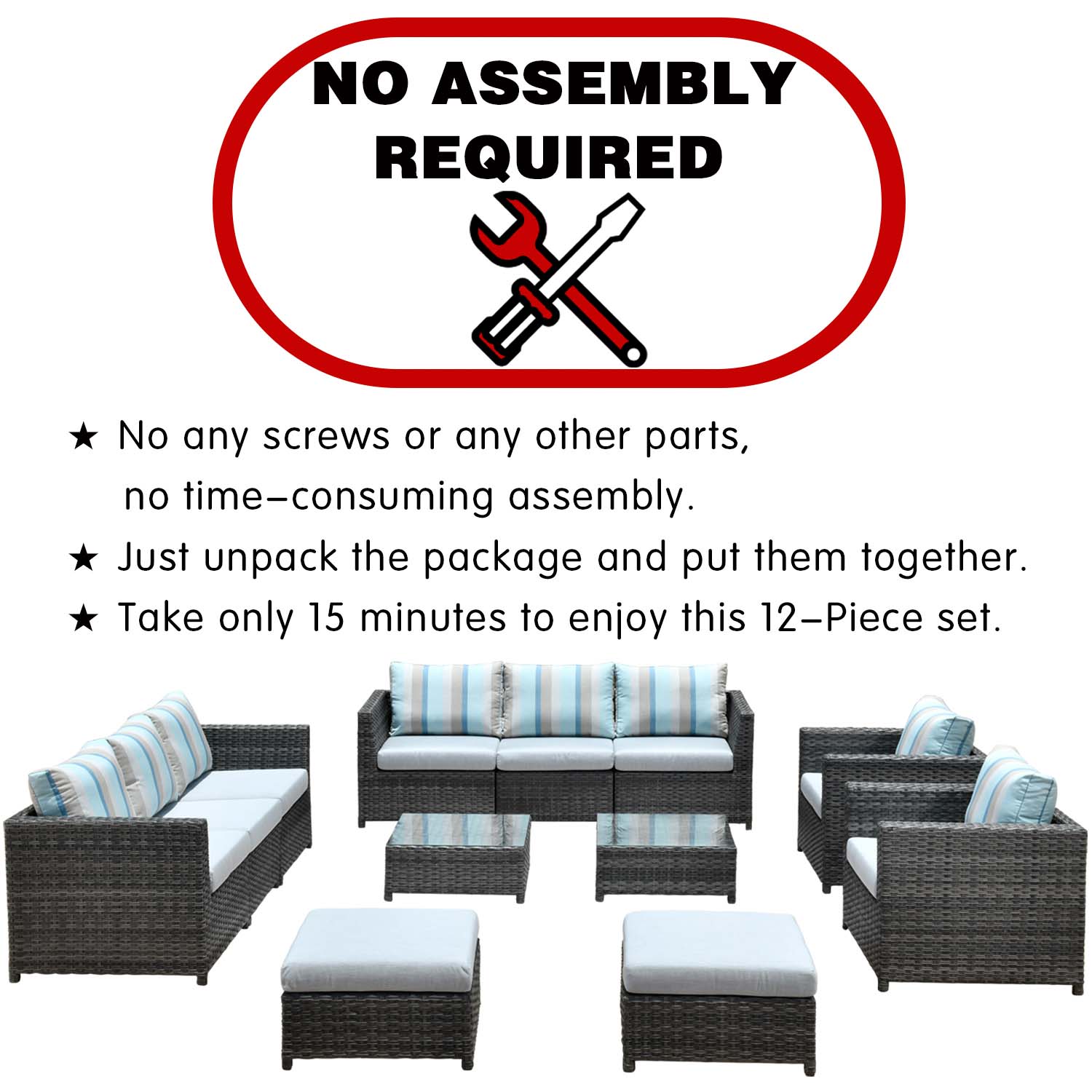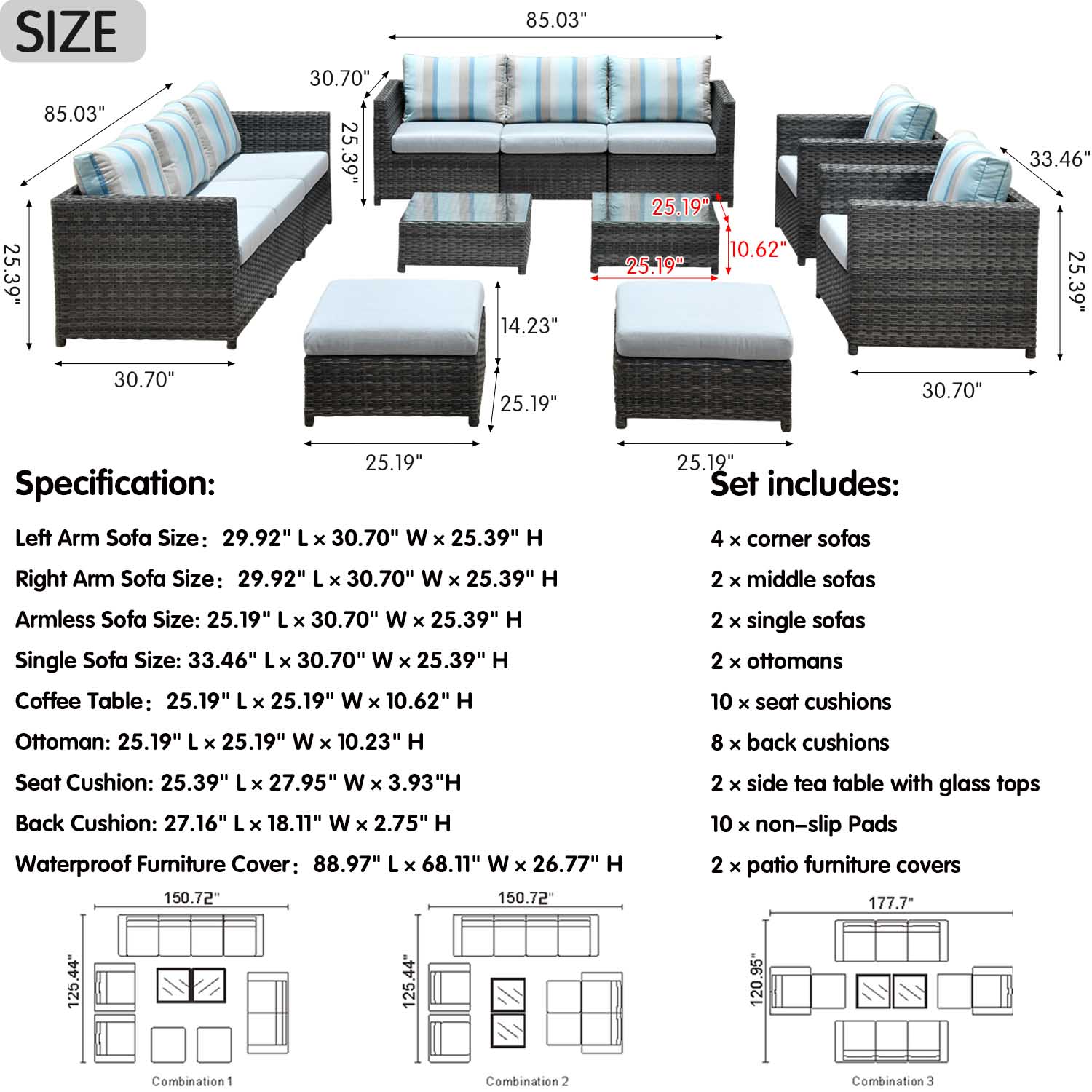 1. Orders will be processed by US warehouse within 5-10 working days.
2. Tracking information will be updated within 3~5 working days.
3. If there is no tracking information updated after 3-5 working days, please contact Ovios customer service for further help.
4. Packages will be delivered within 9~15 working days.
5. Any missing parts or damaged parts during shipment, please contact Ovios customer service for free replacement.
6. The quotation includes delivery freight but not return freight.
1. If you need to replace parts or have any questions about the user manual, please contact us for solutions and guidance.
2. If the goods are rejected by the buyer, resulting in the return to our warehouse, or if the return is due to the buyer's personal reasons without any product quality problems, the buyer shall bear the return shipping cost.
3. If the furniture is damaged due to transportation or has quality problems, please take photos of the damaged furniture and send them to us to show the damage of the furniture. We will provide buyer with FedEx prepaid label to return the complete goods, and buyer don't need to worry about bearing any losses.
4. If buyer choose to return the furniture, please pack the goods
according to our original packaging method, and do not disassemble all the packages to ensure that they are in good condition.
5. Please note that damaged furniture does not need to be returned and other complete furniture should be returned within one month after receiving the goods.
We will always provide customers with satisfactory after-sales service. If you have any questions, please feel free to contact us, thank you for your cooperation.