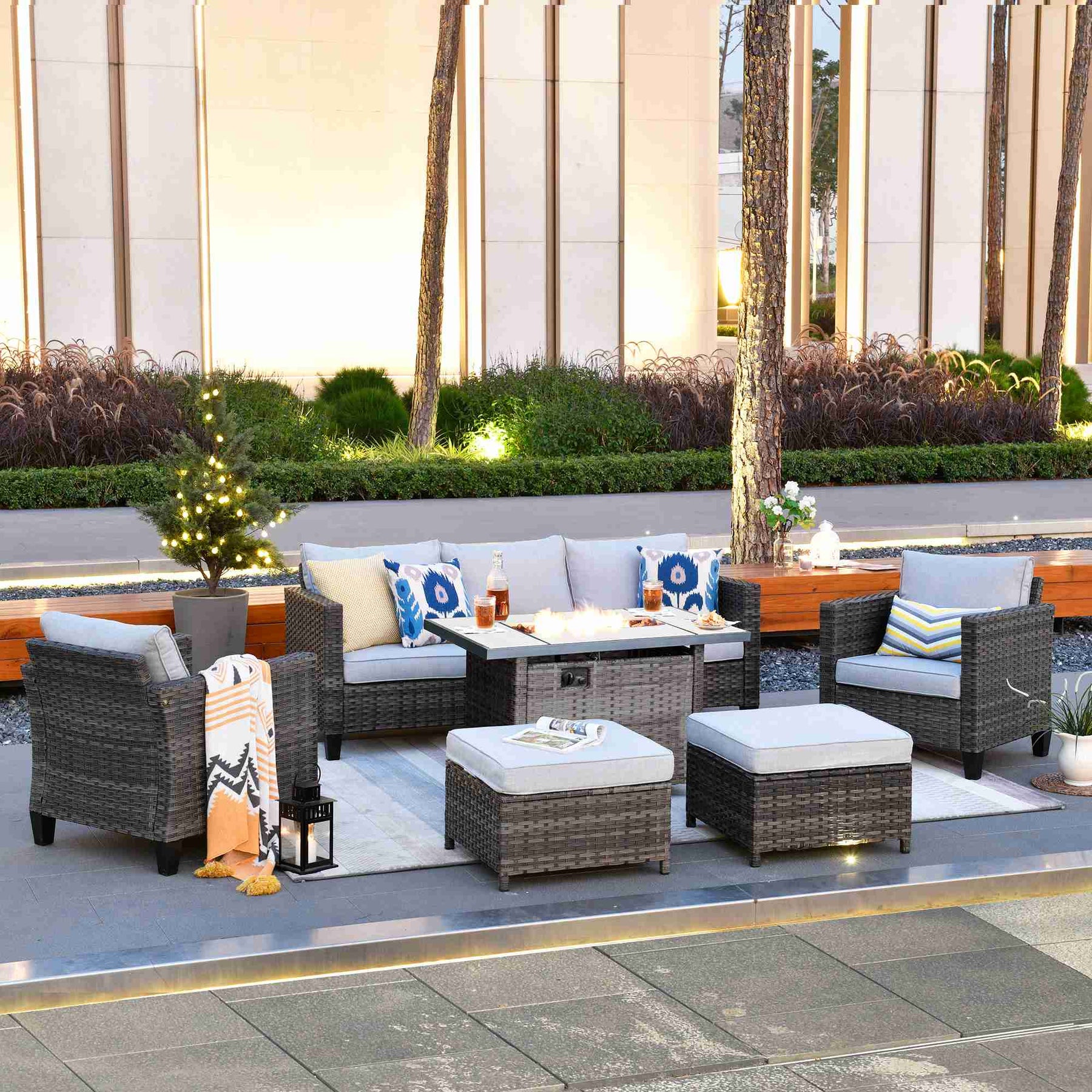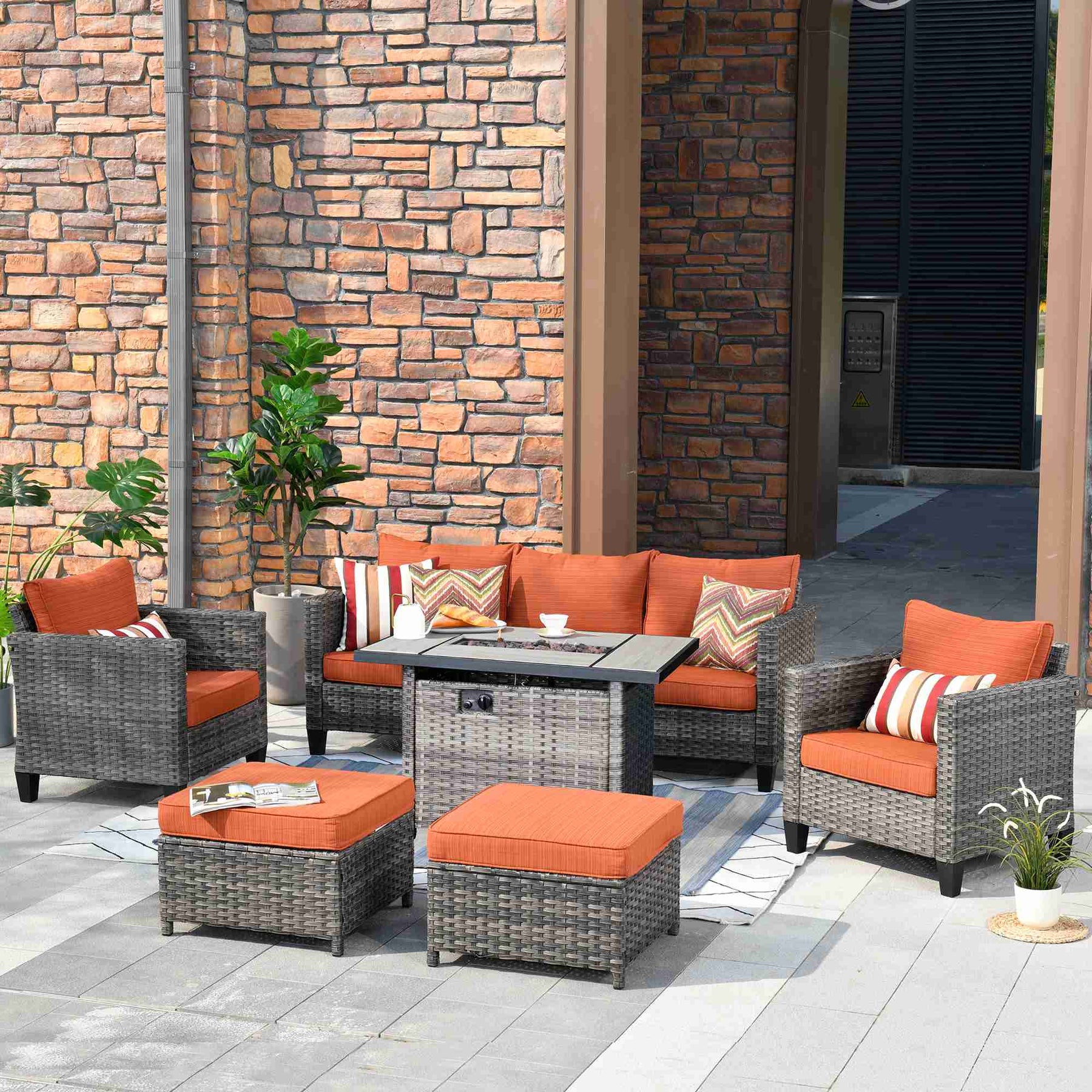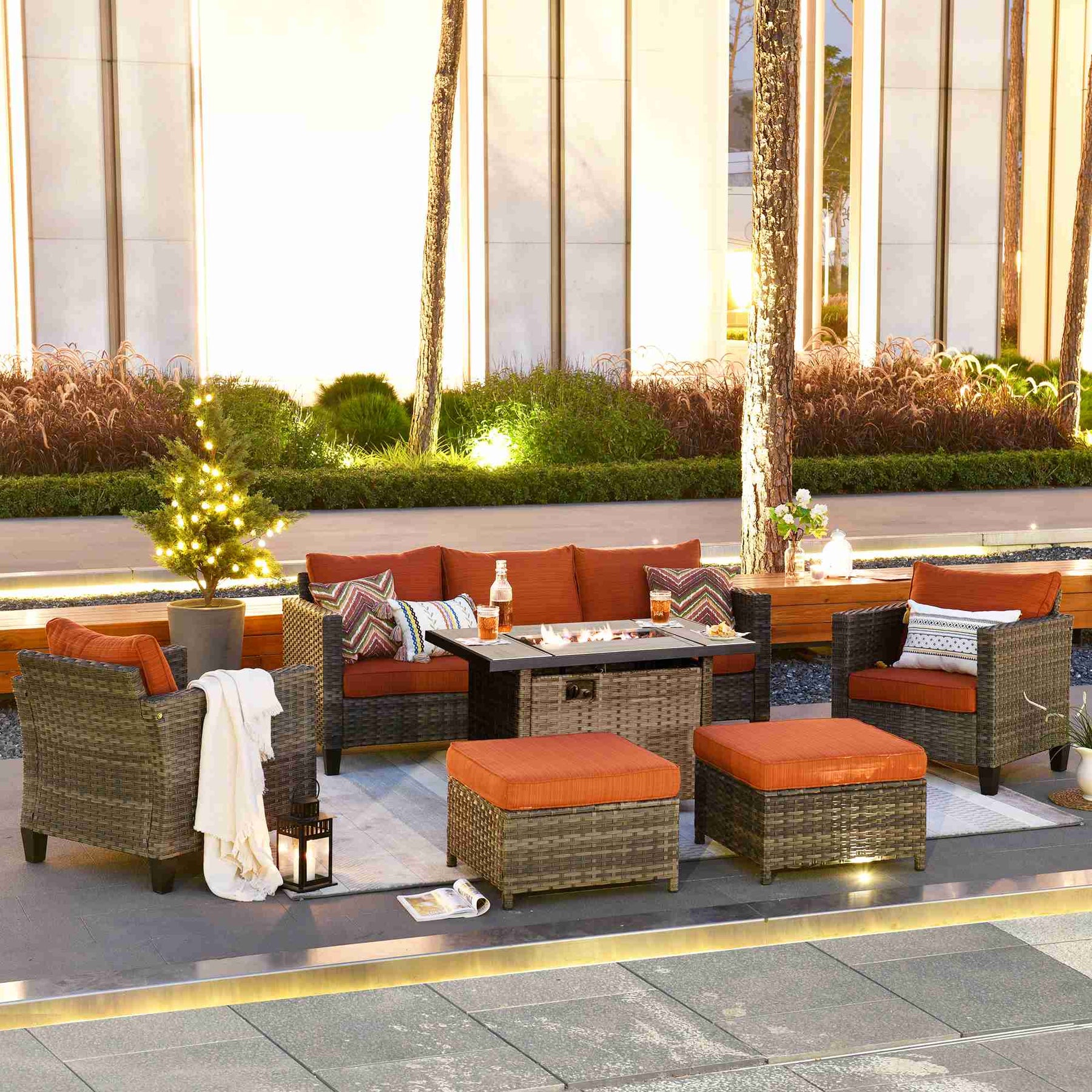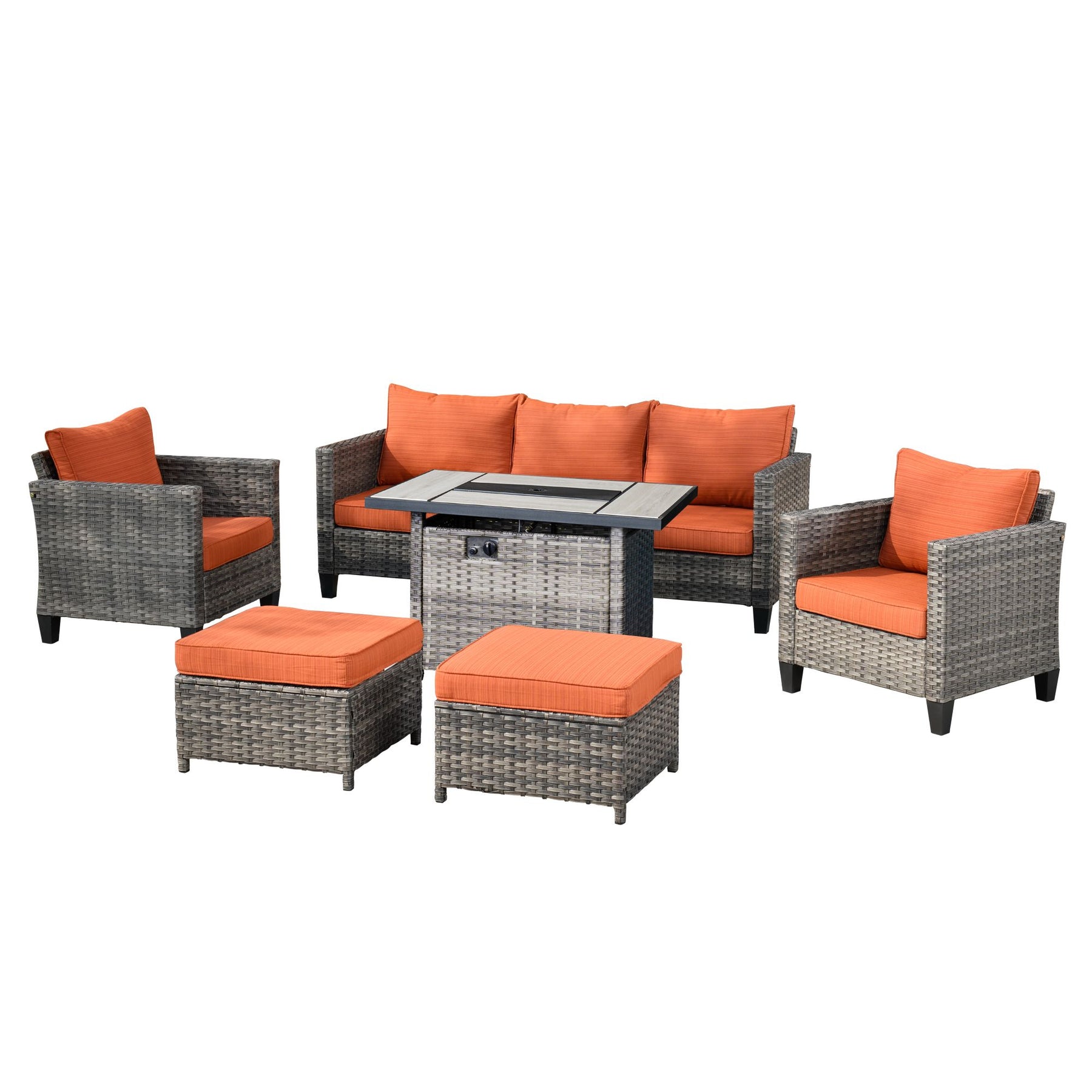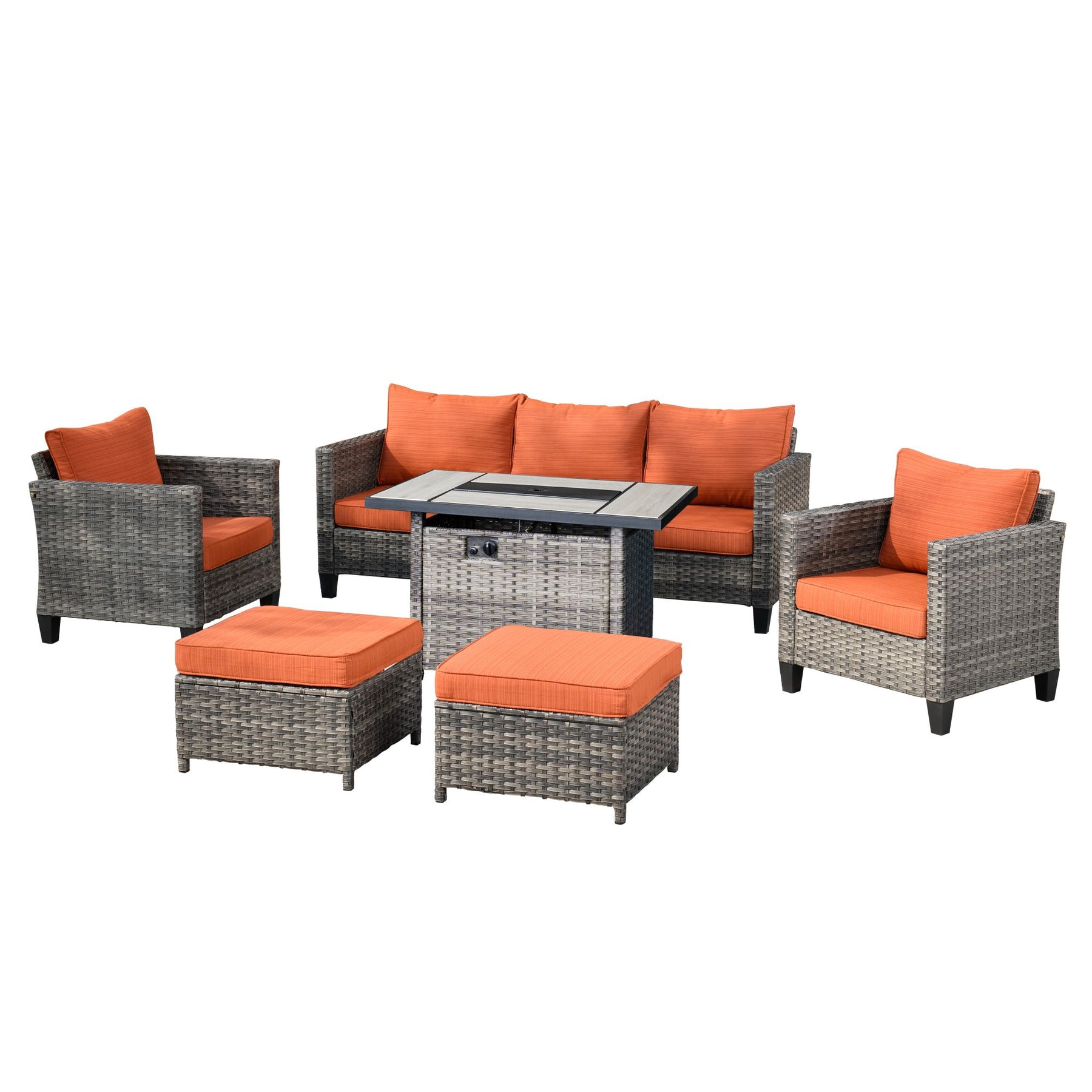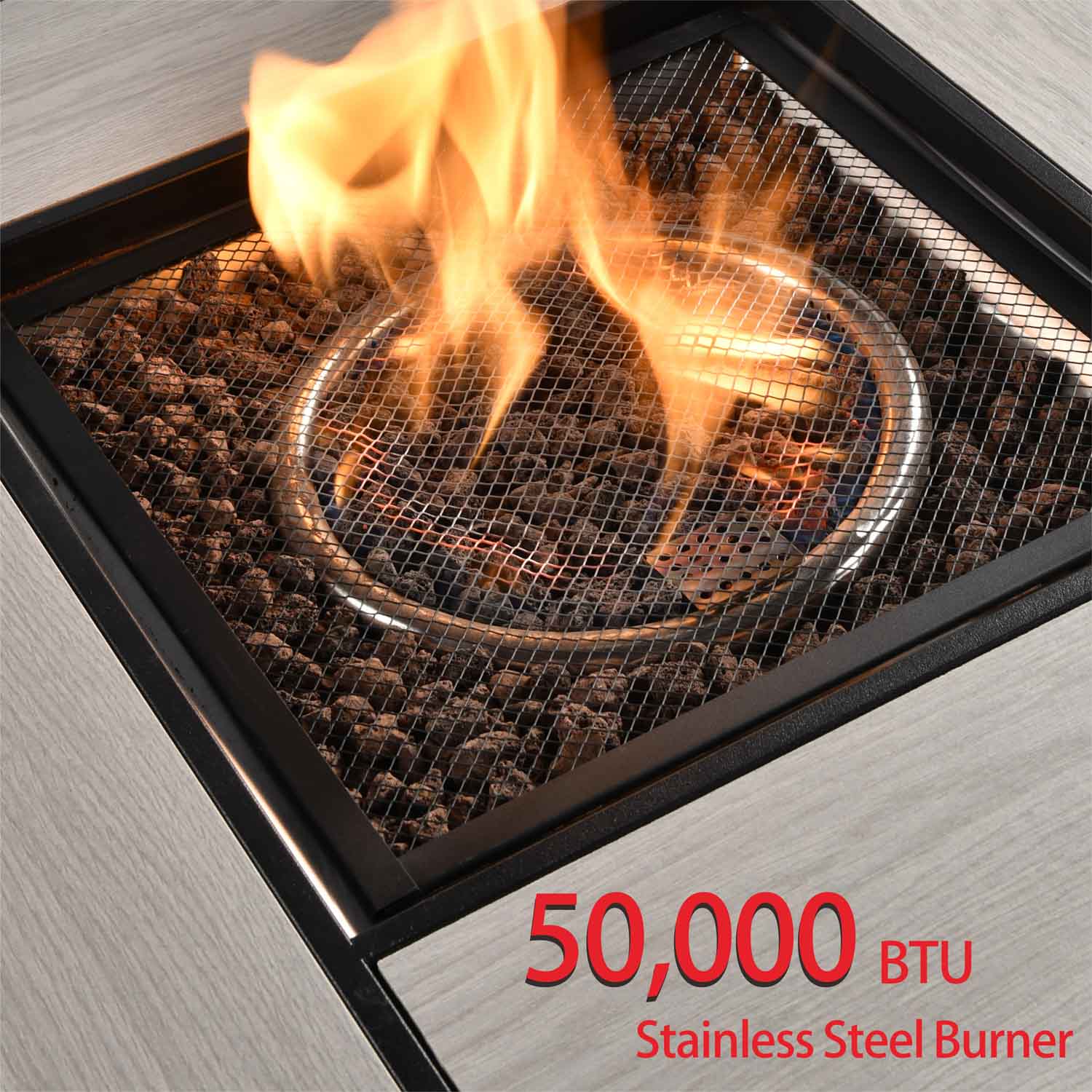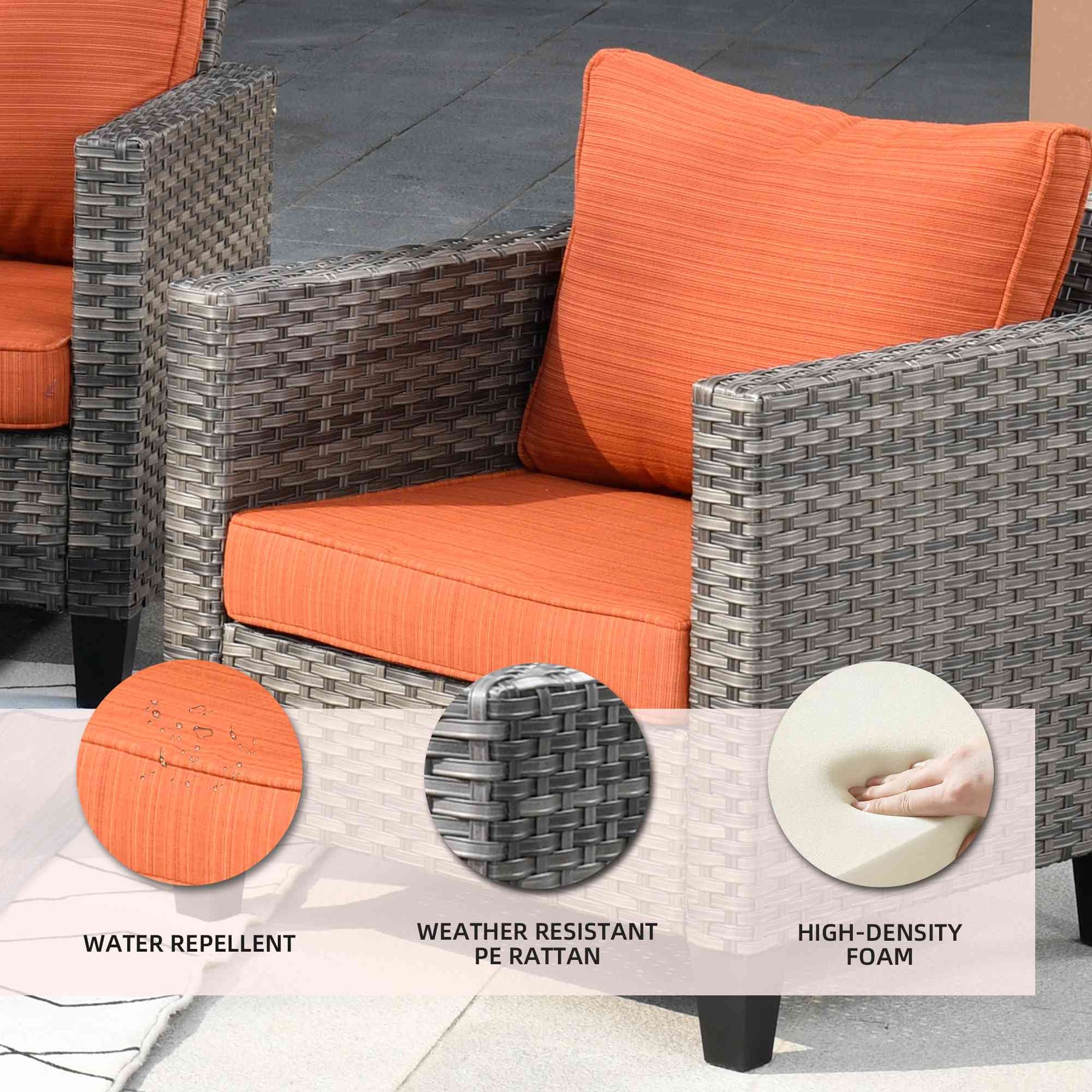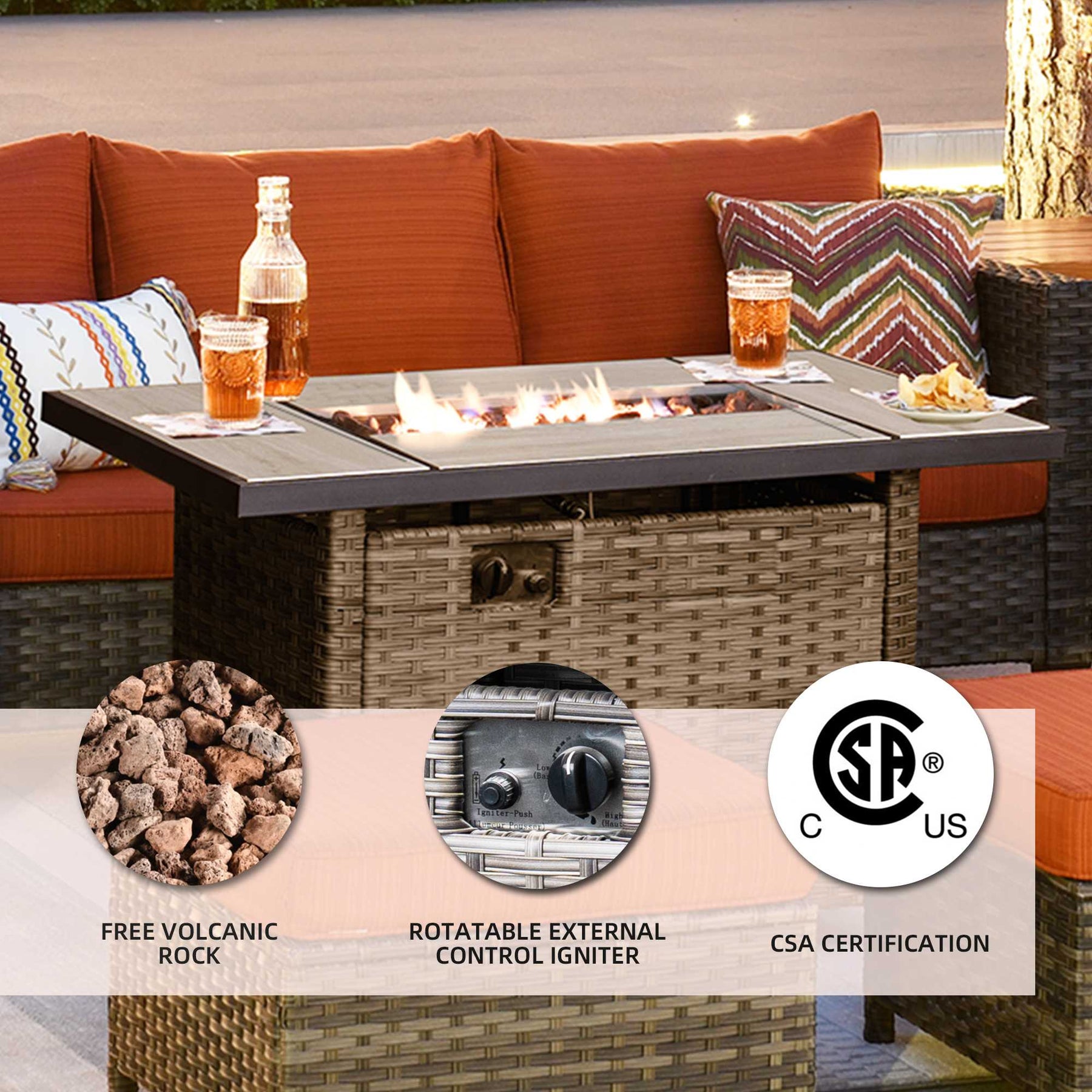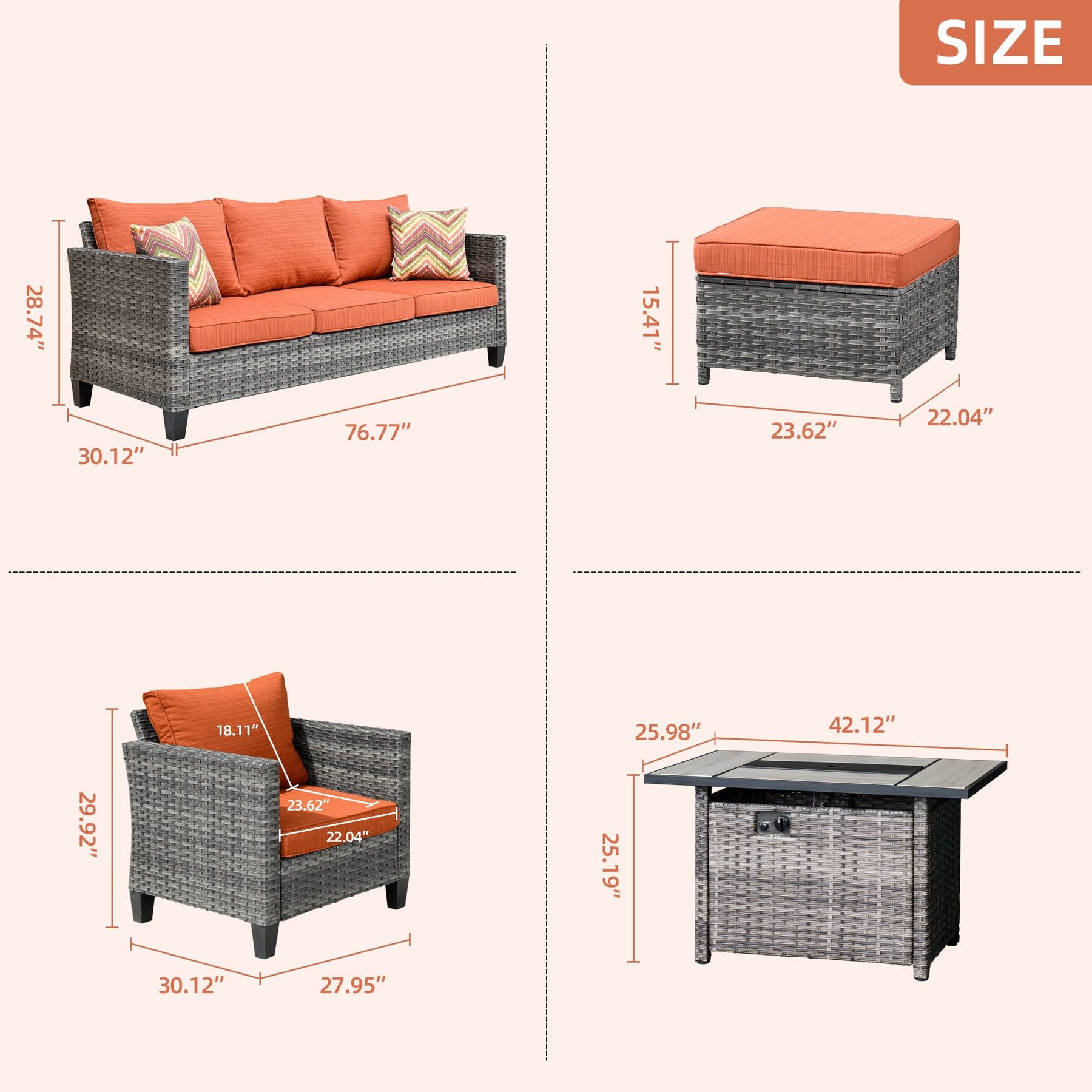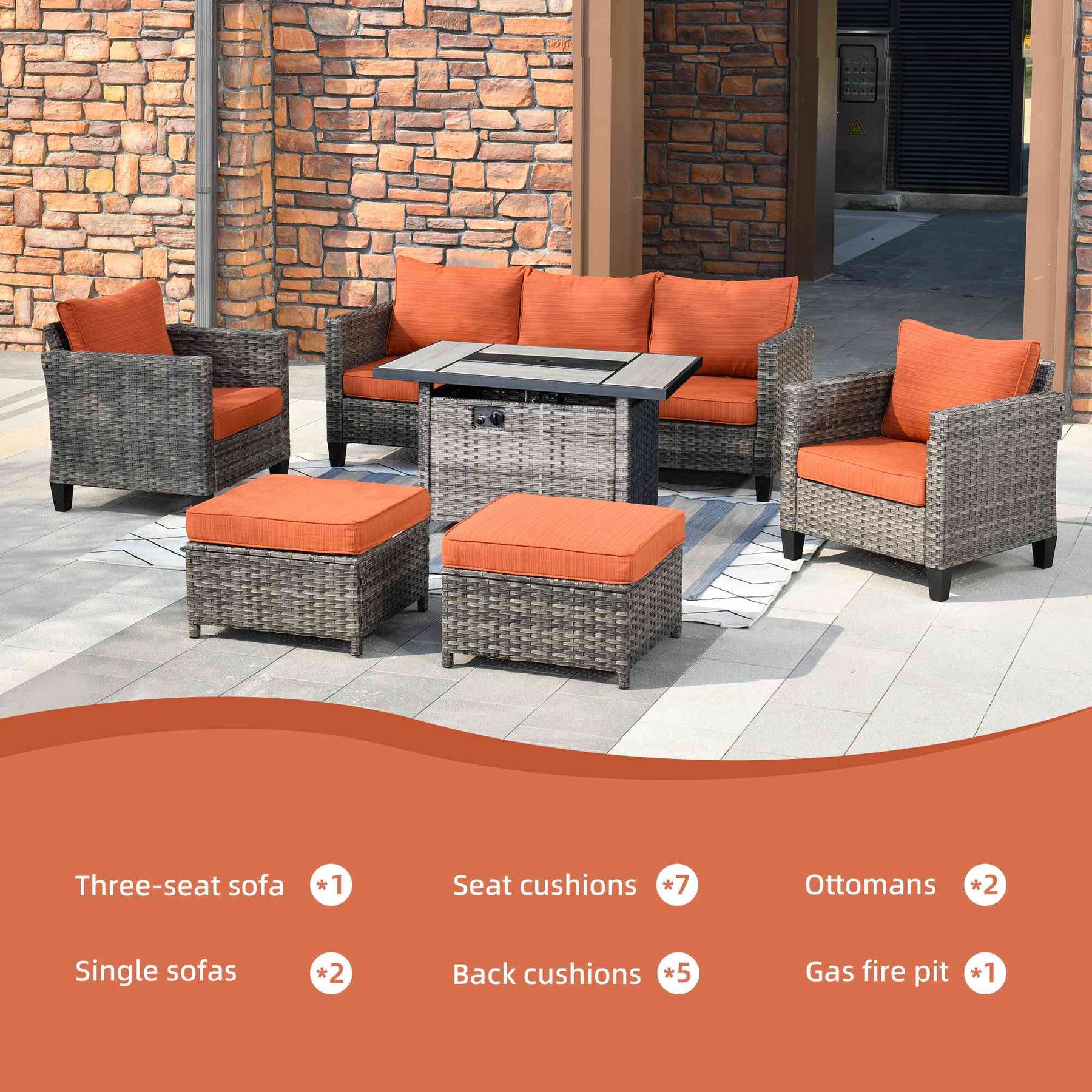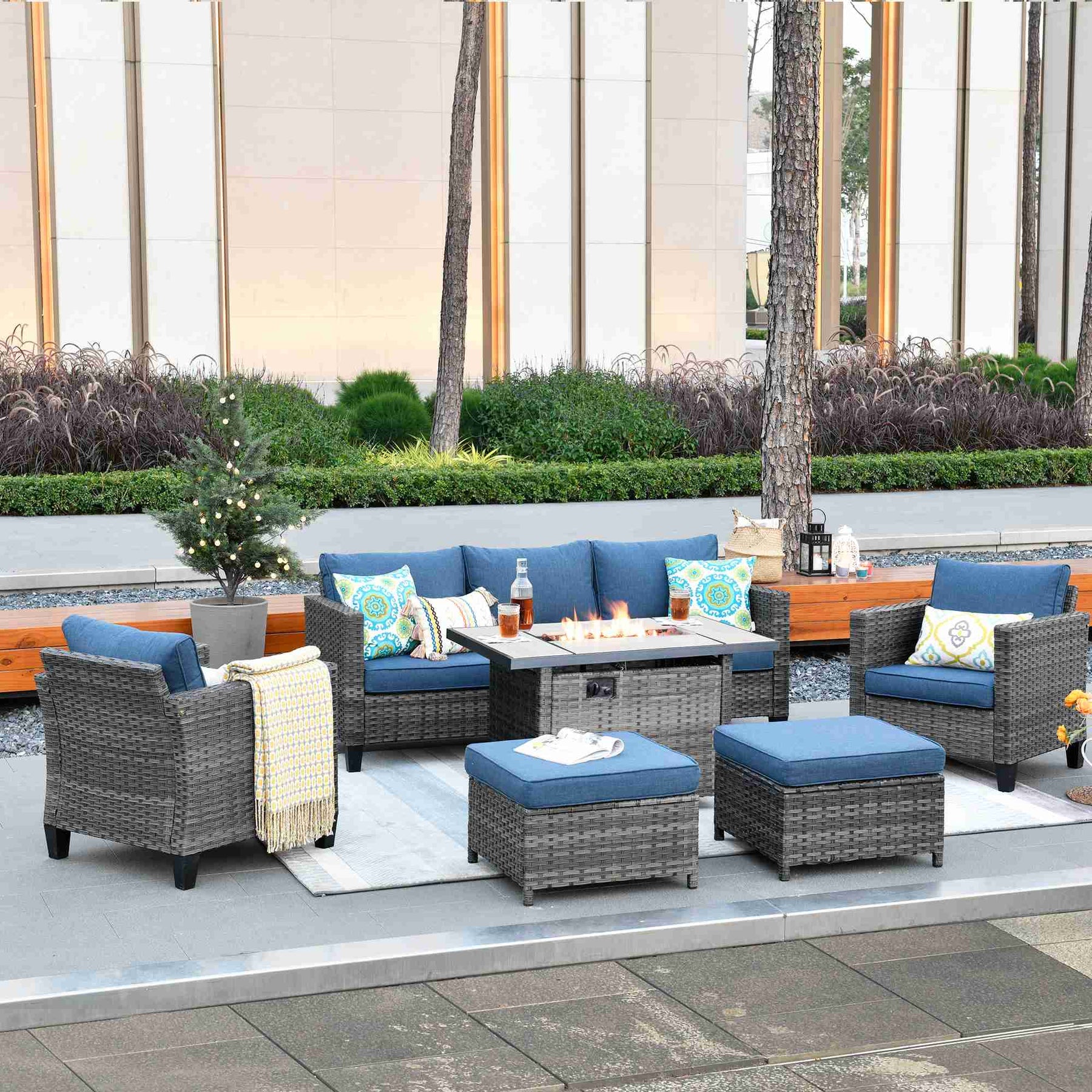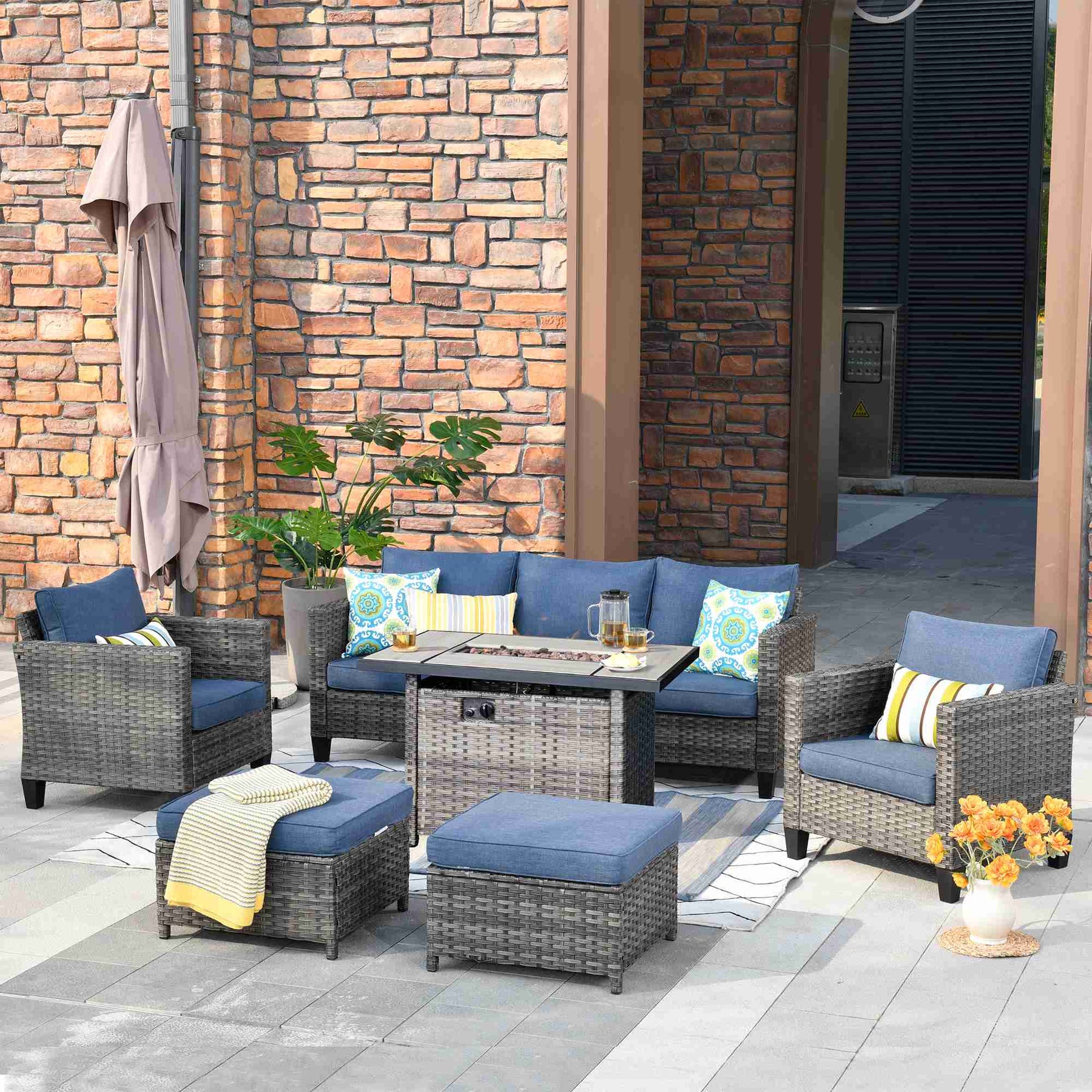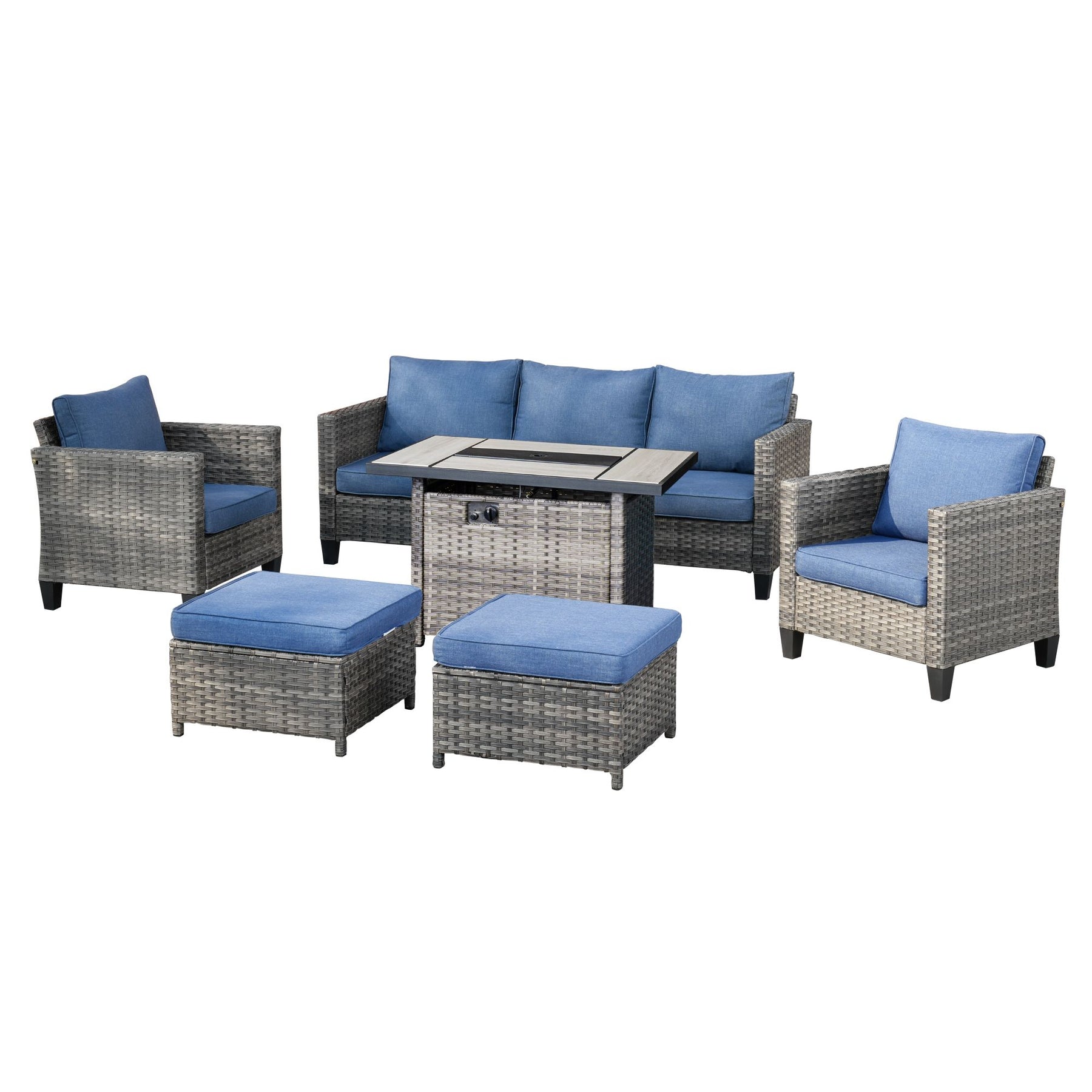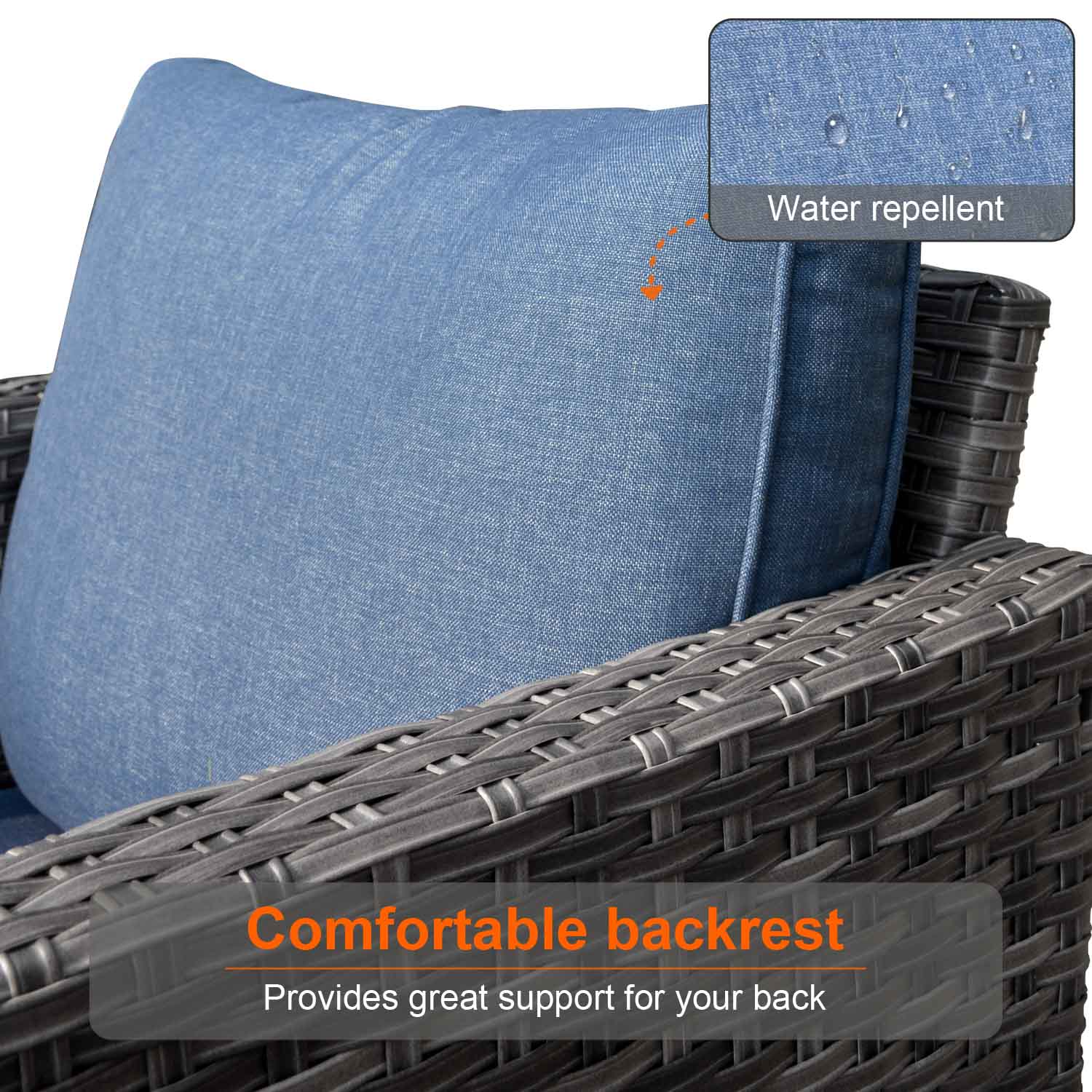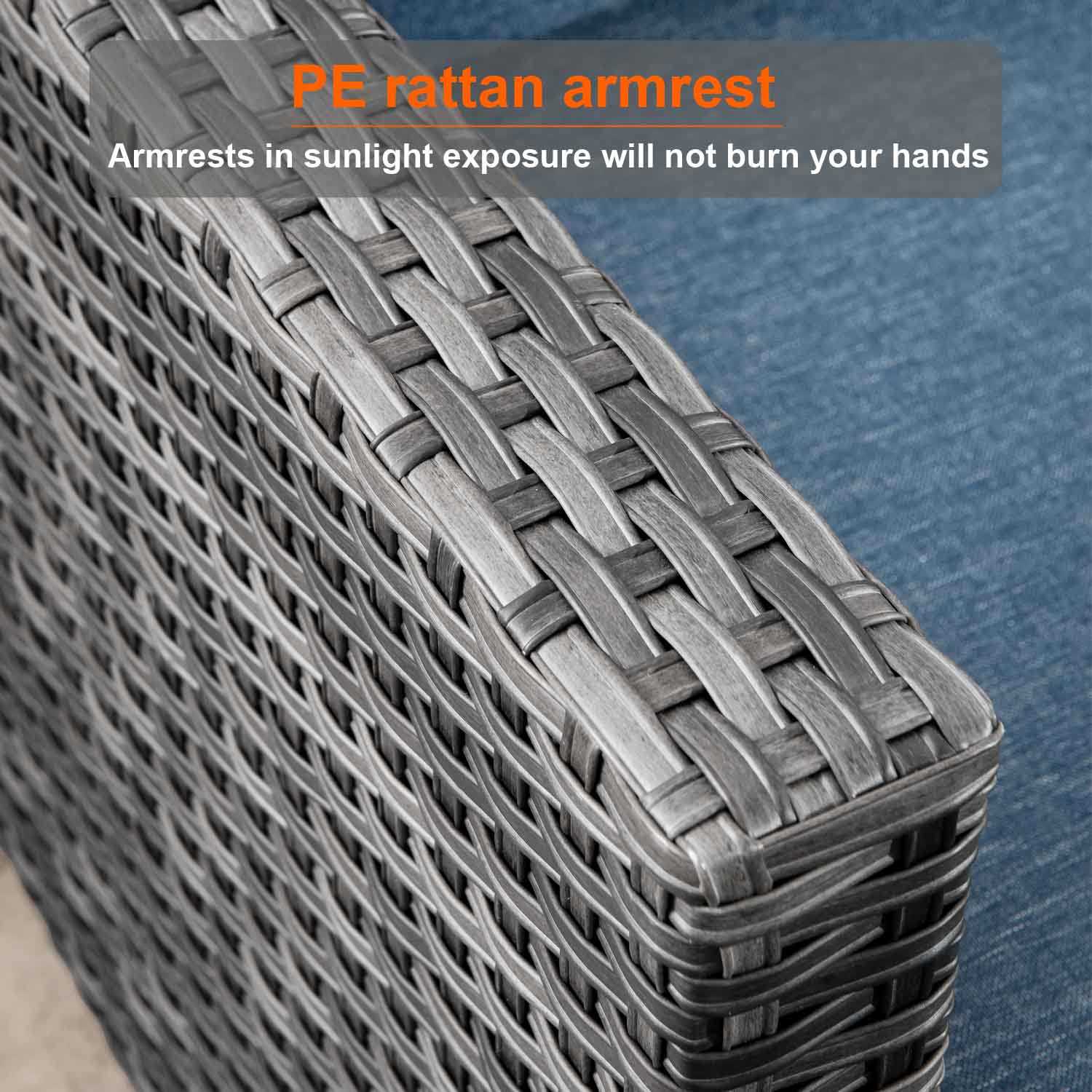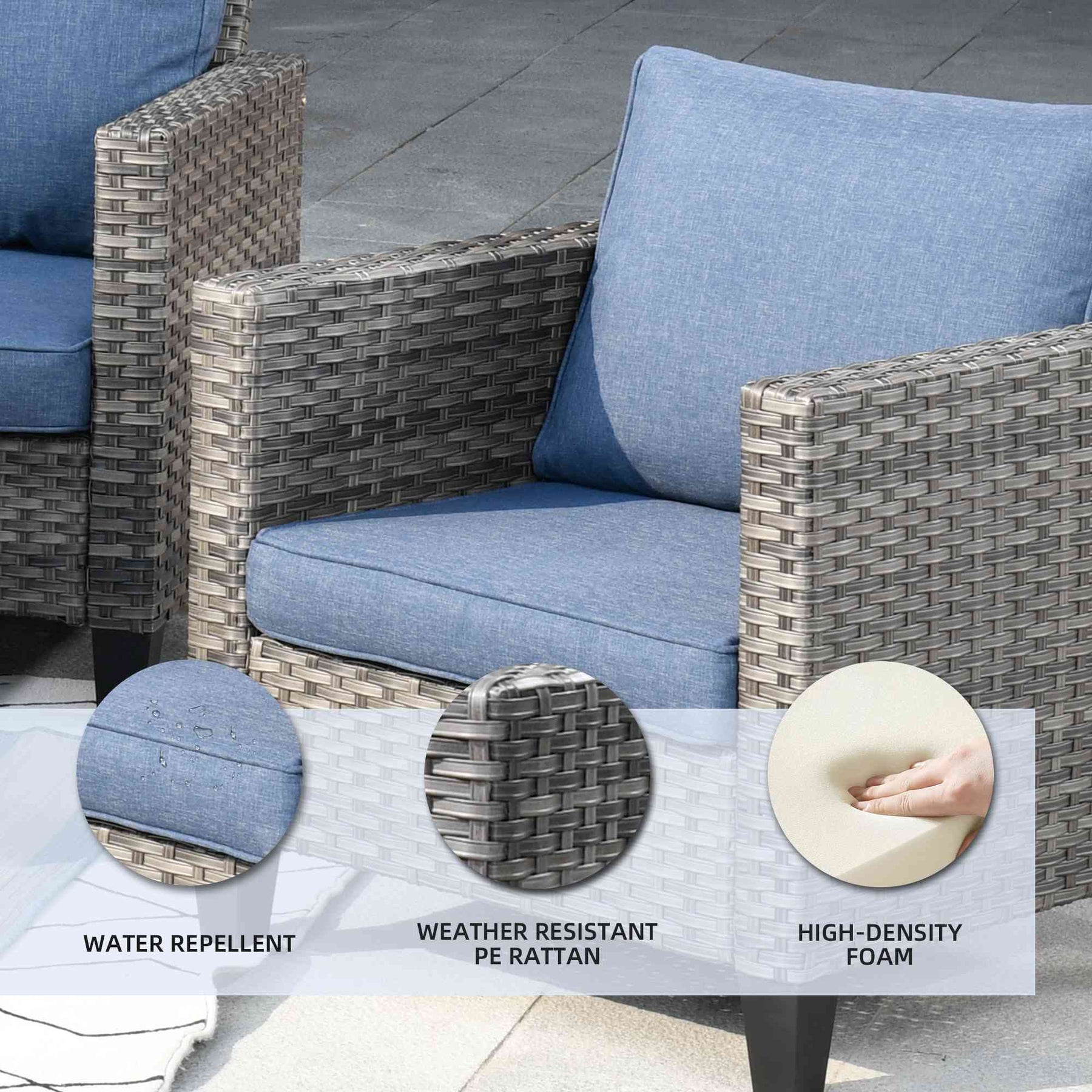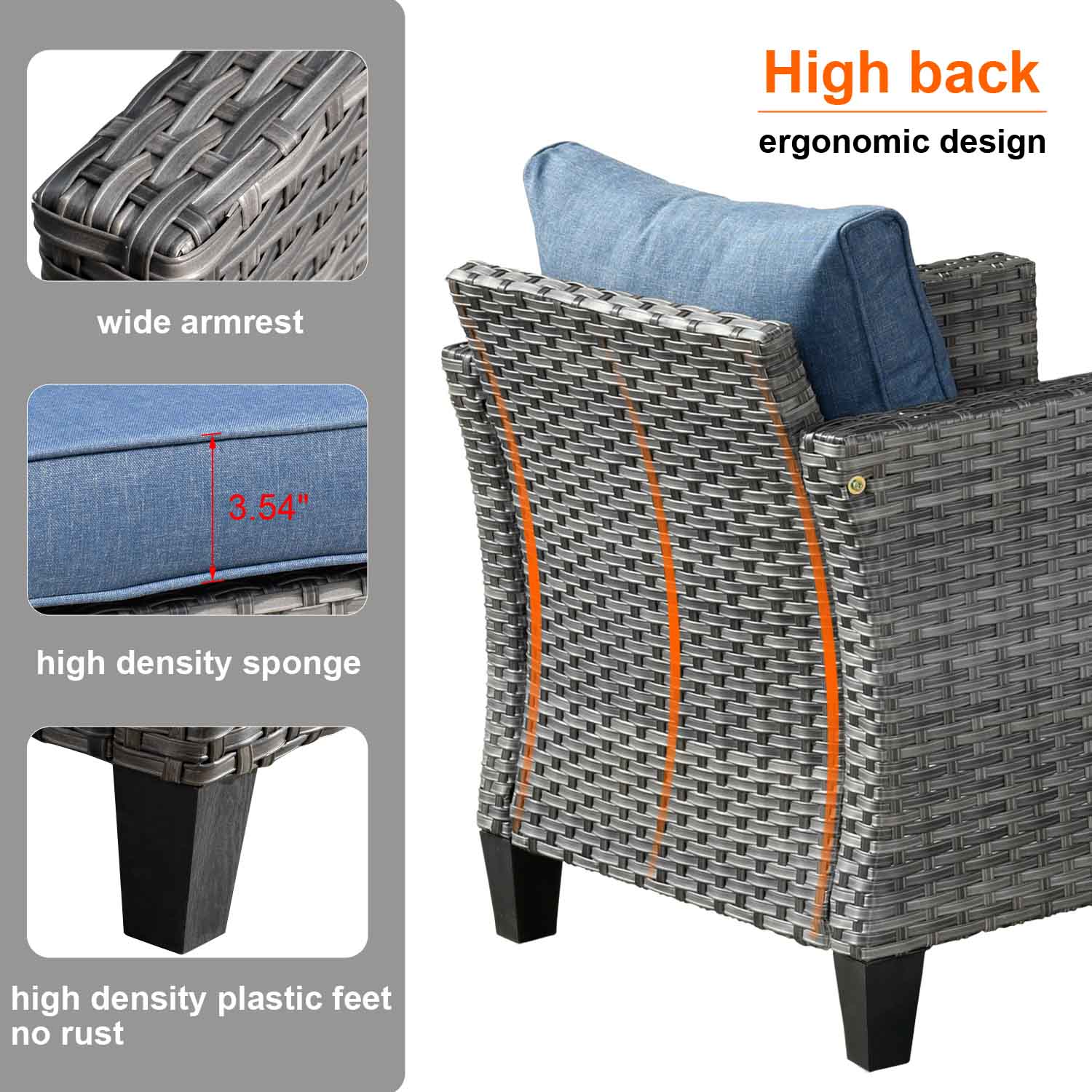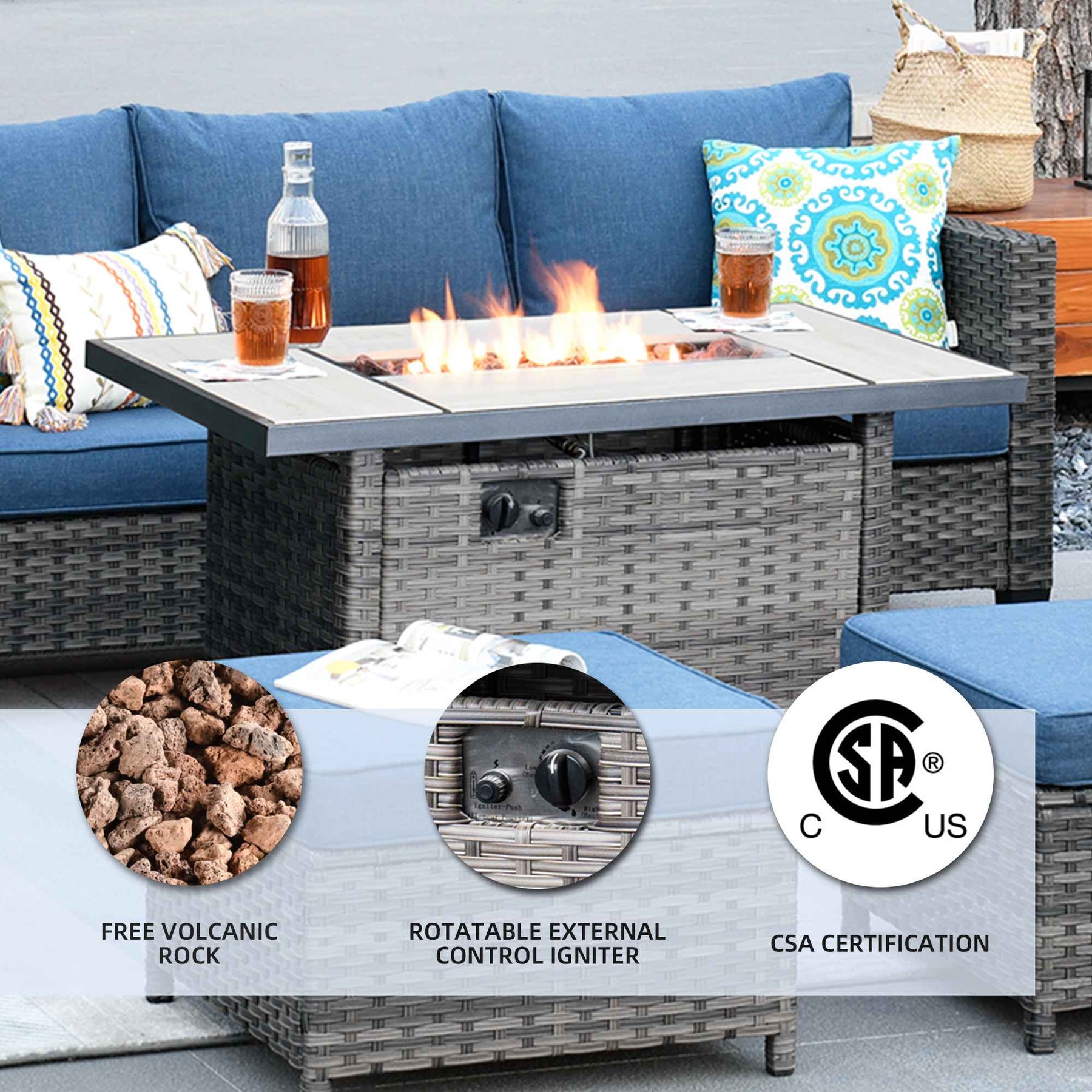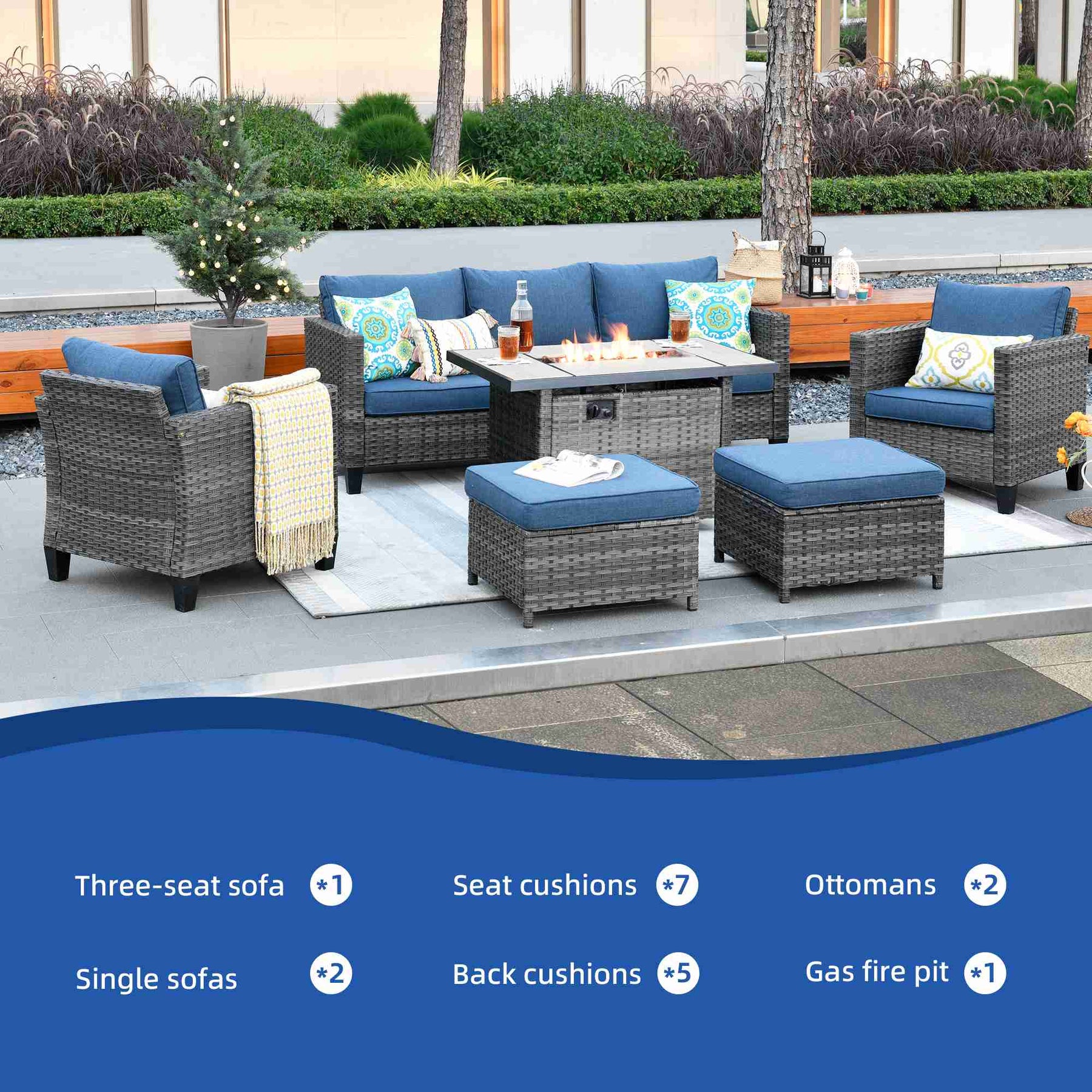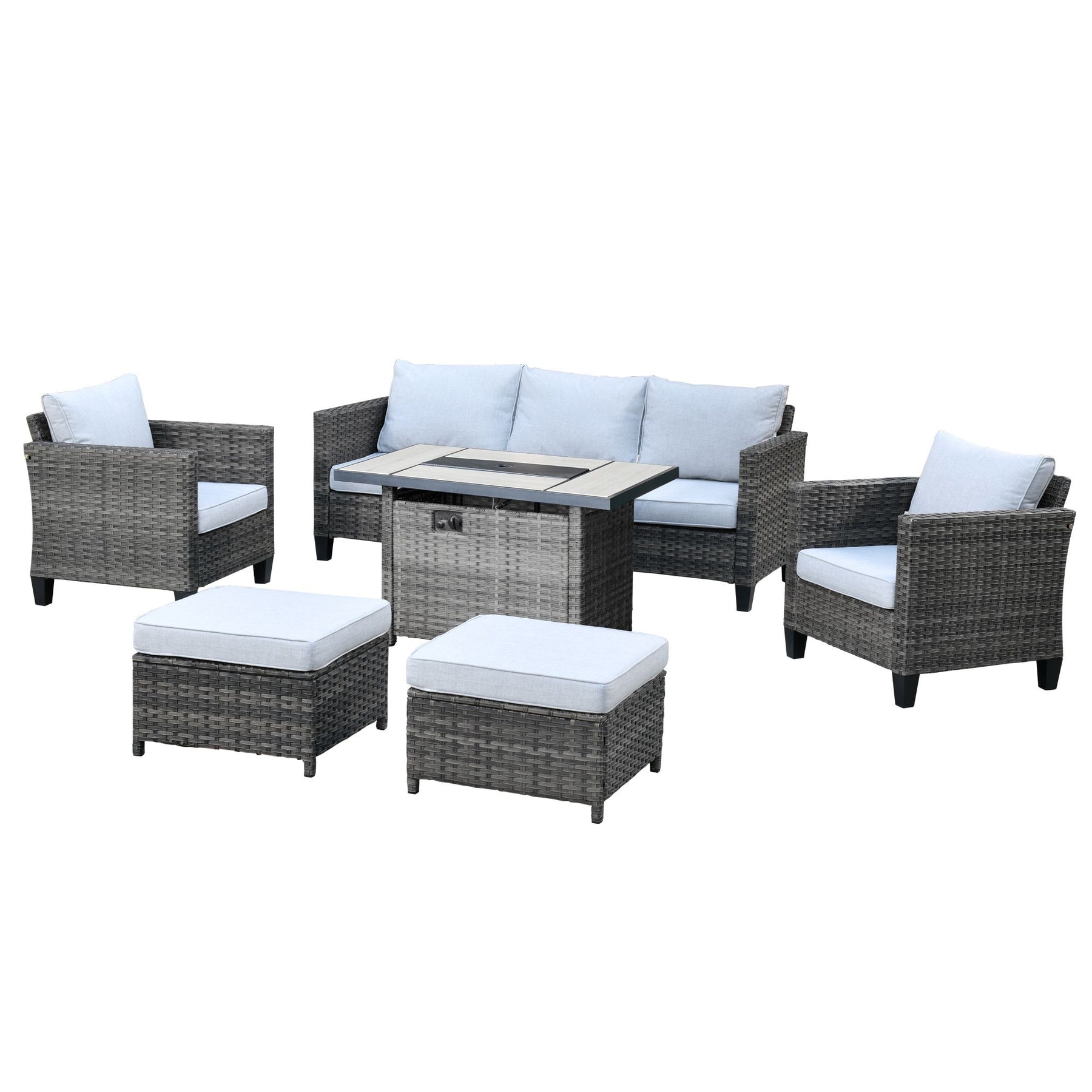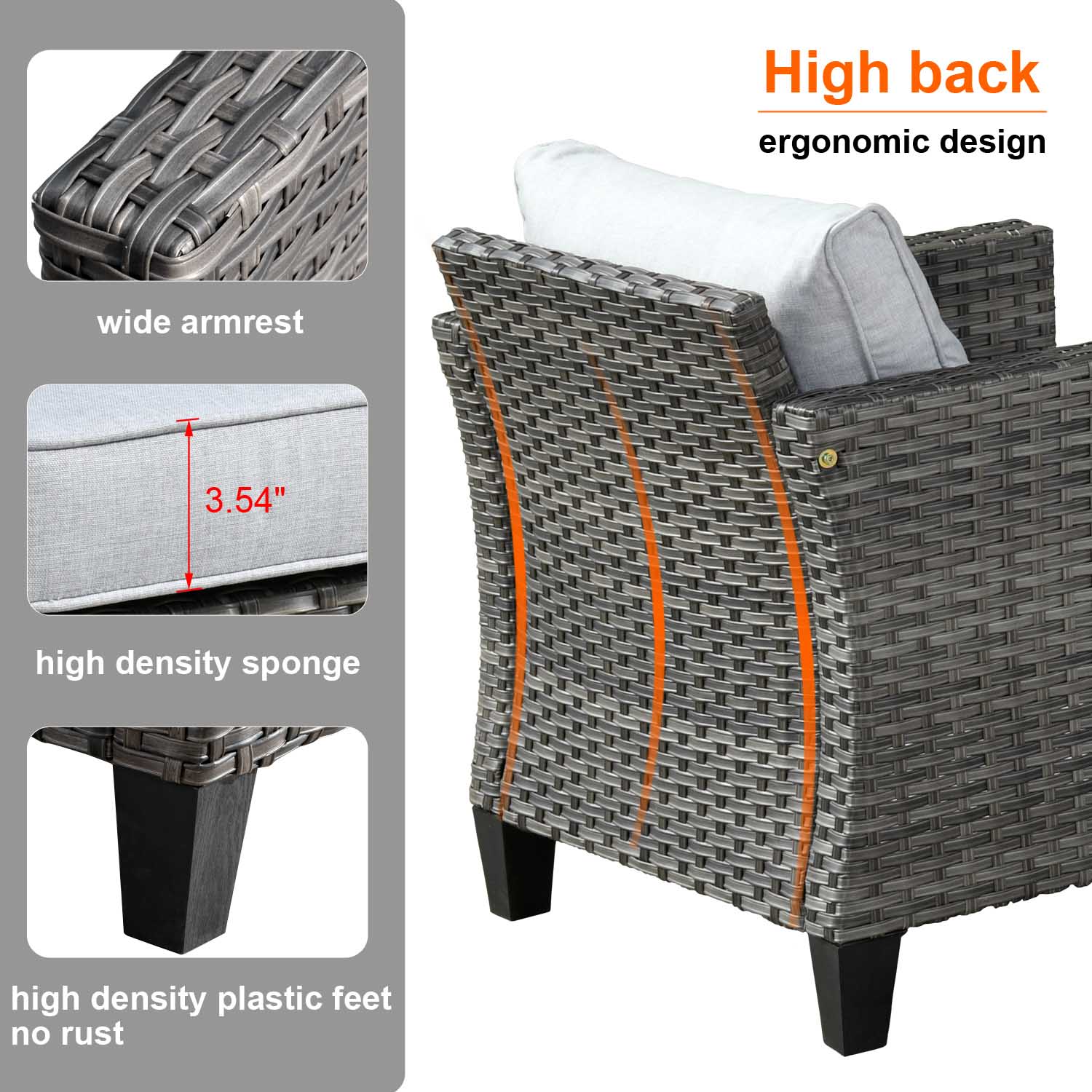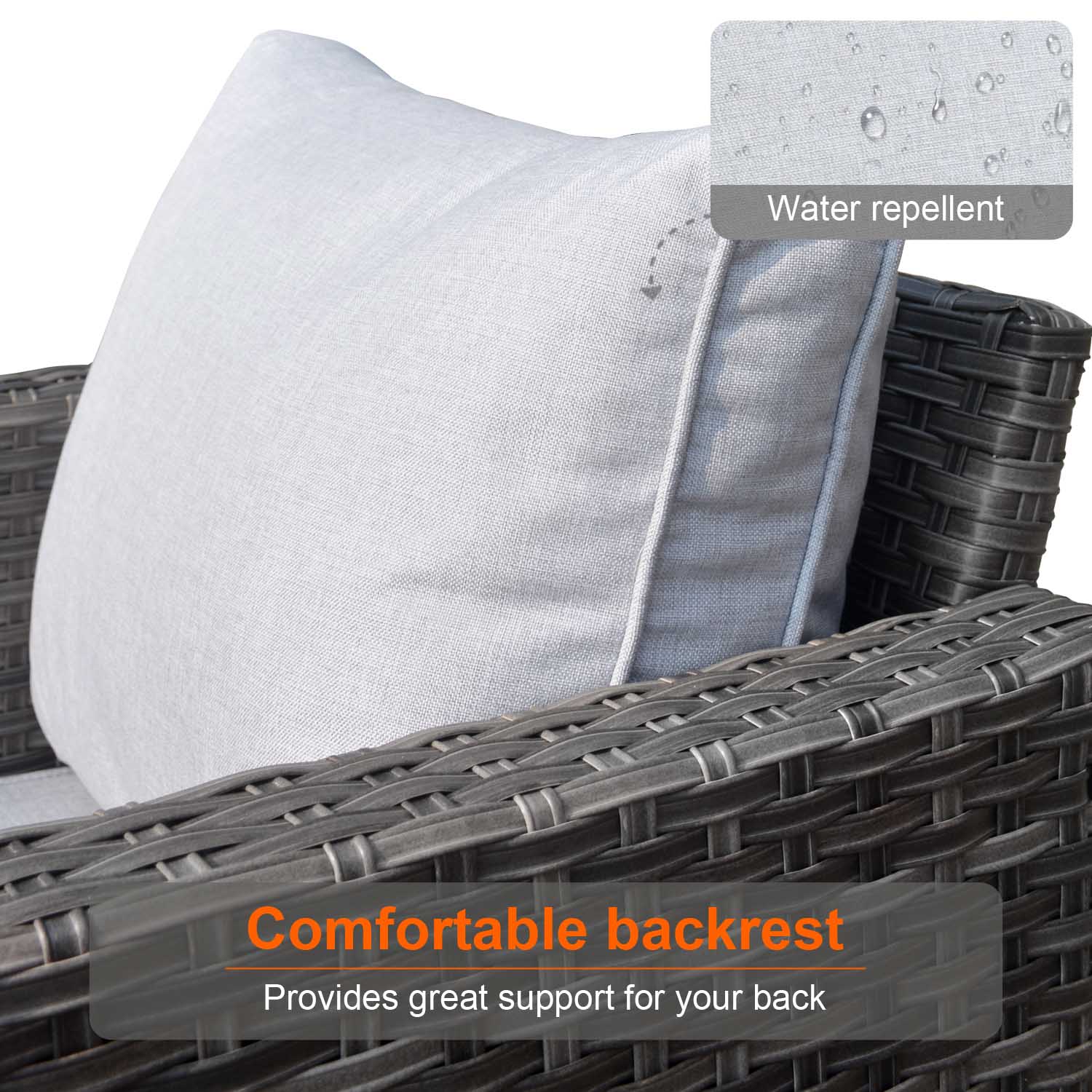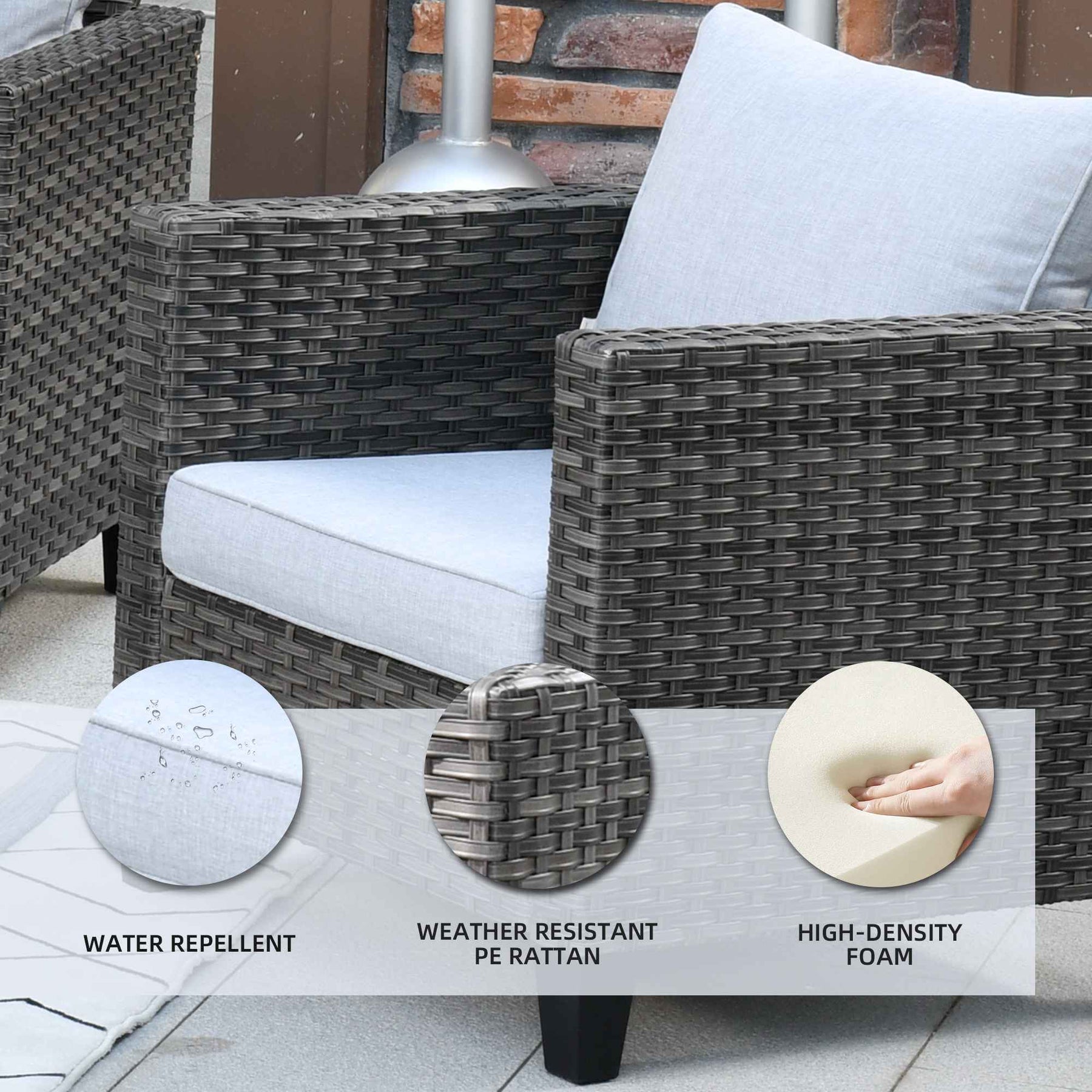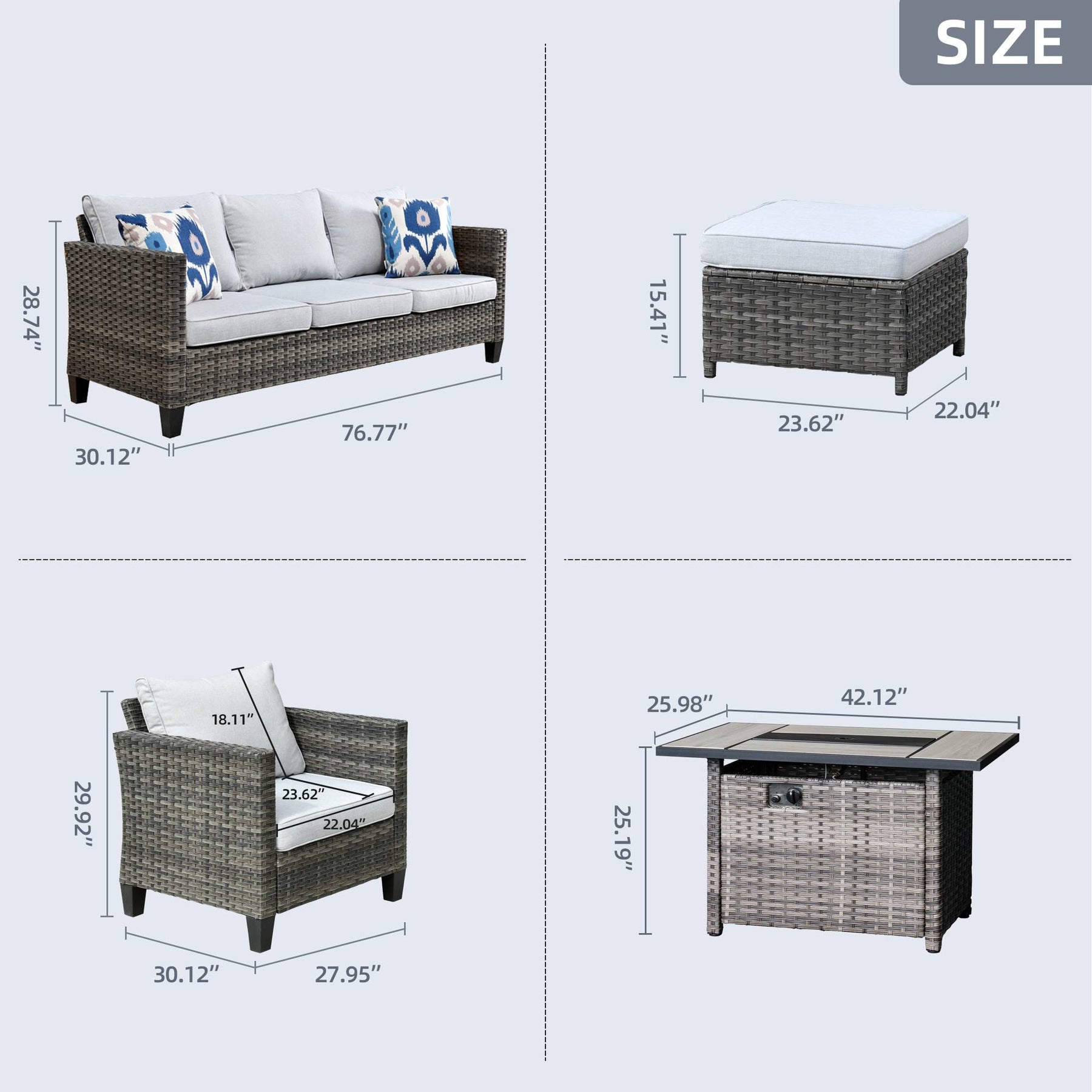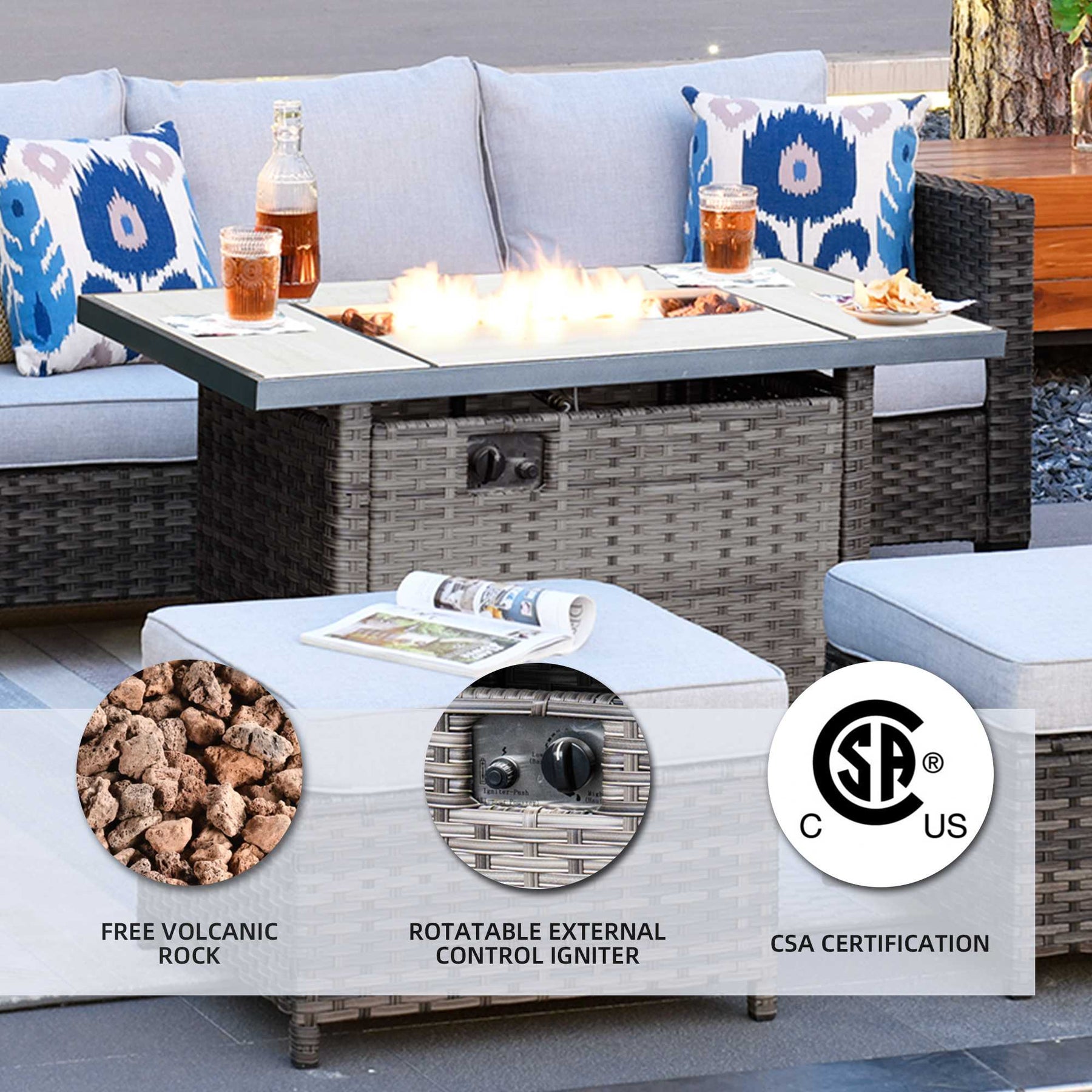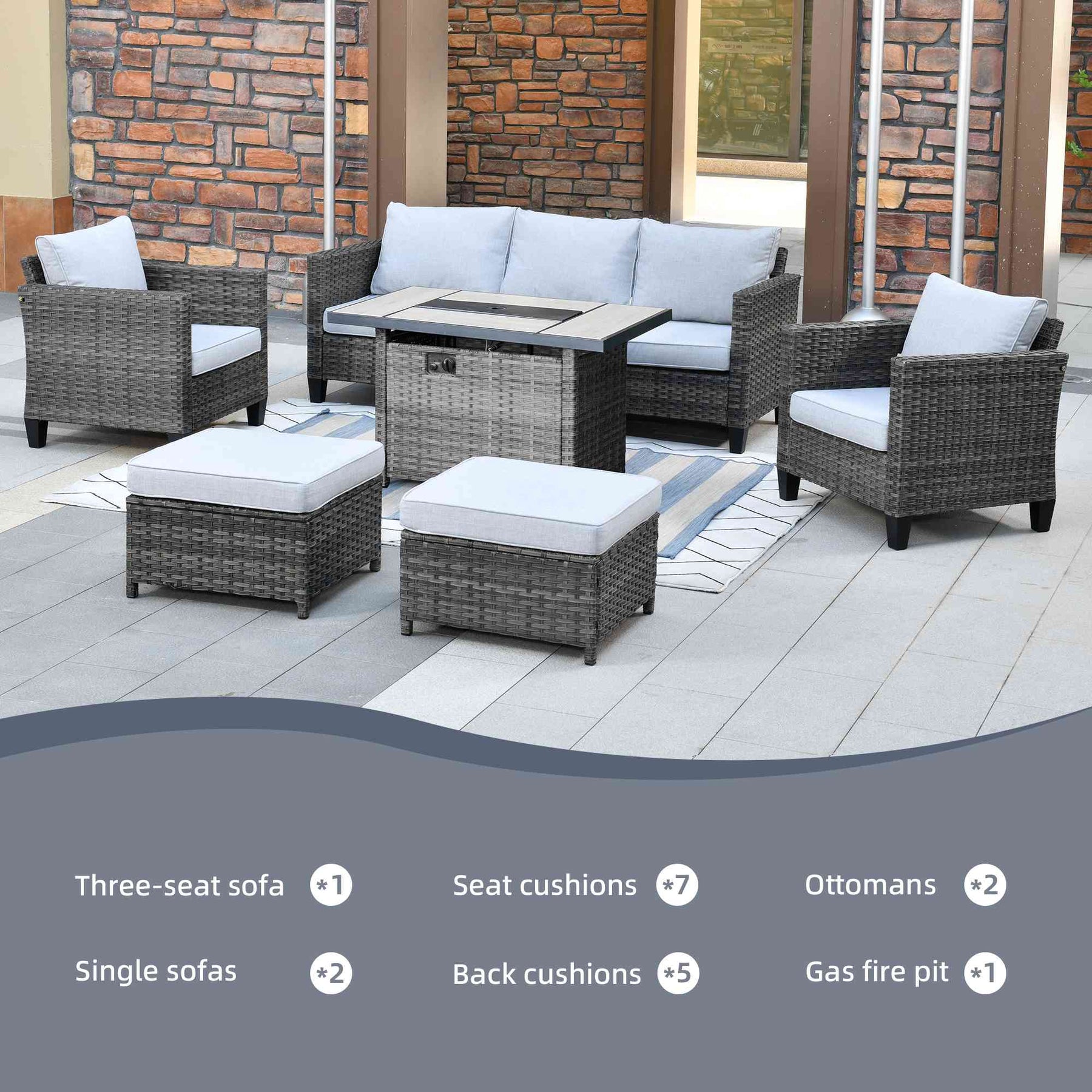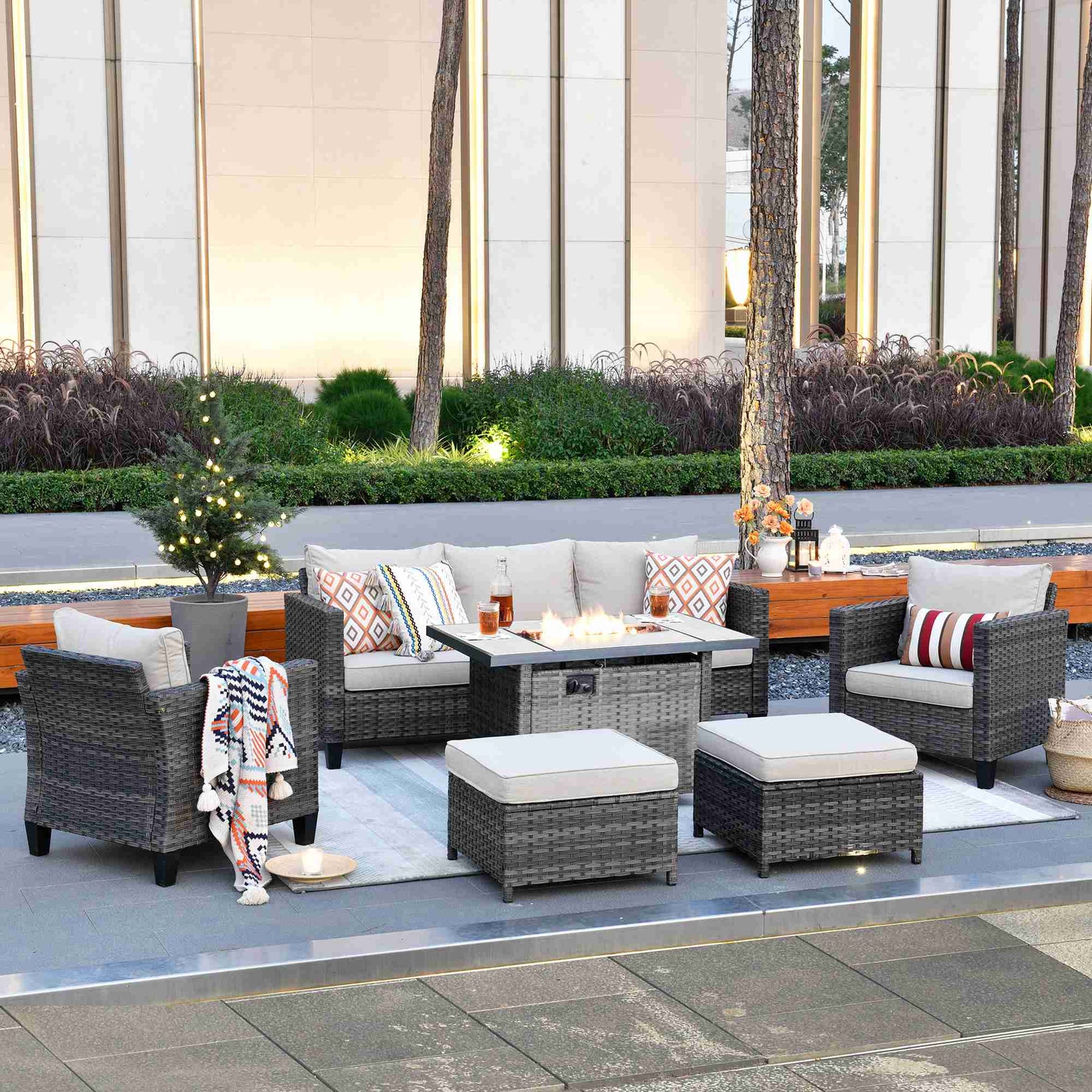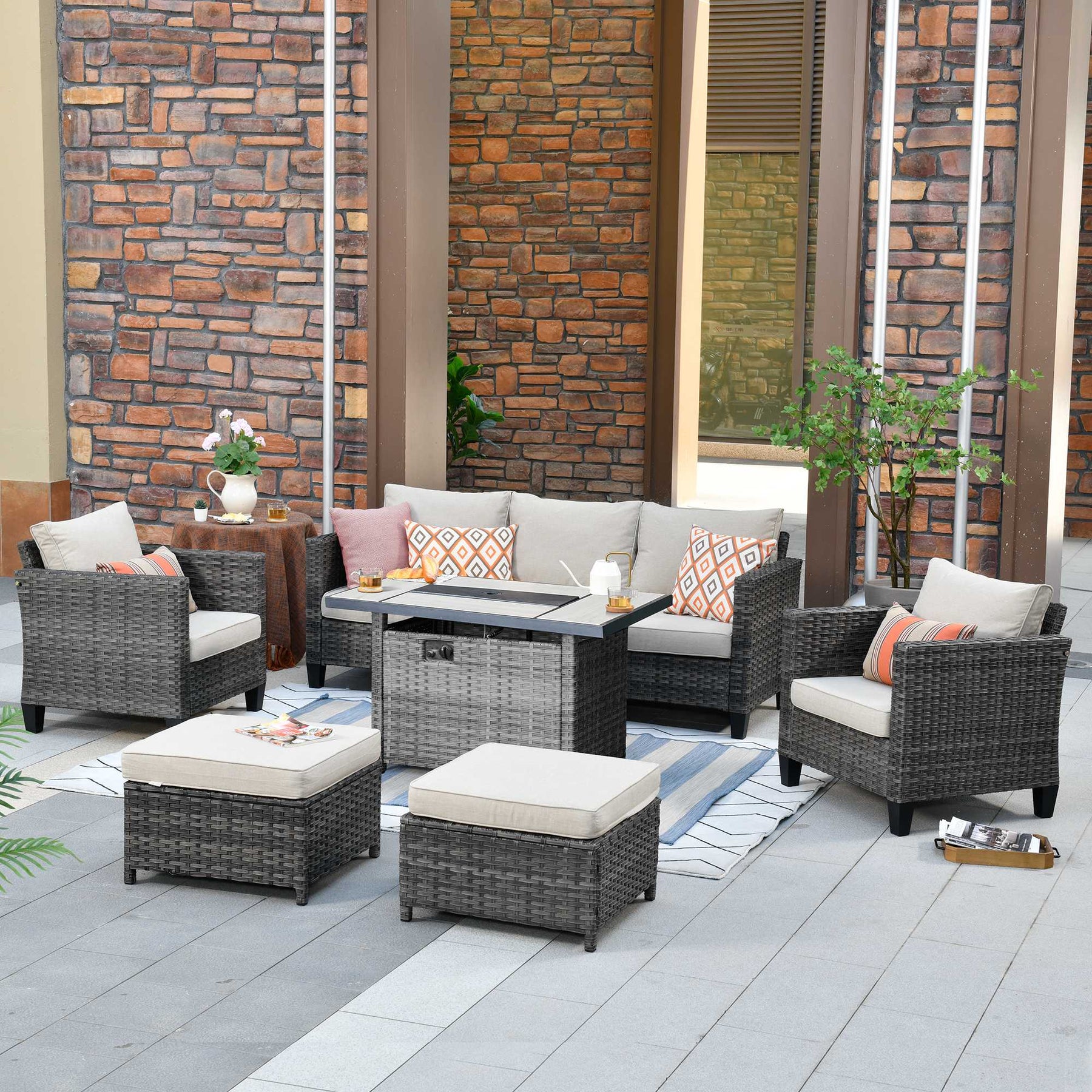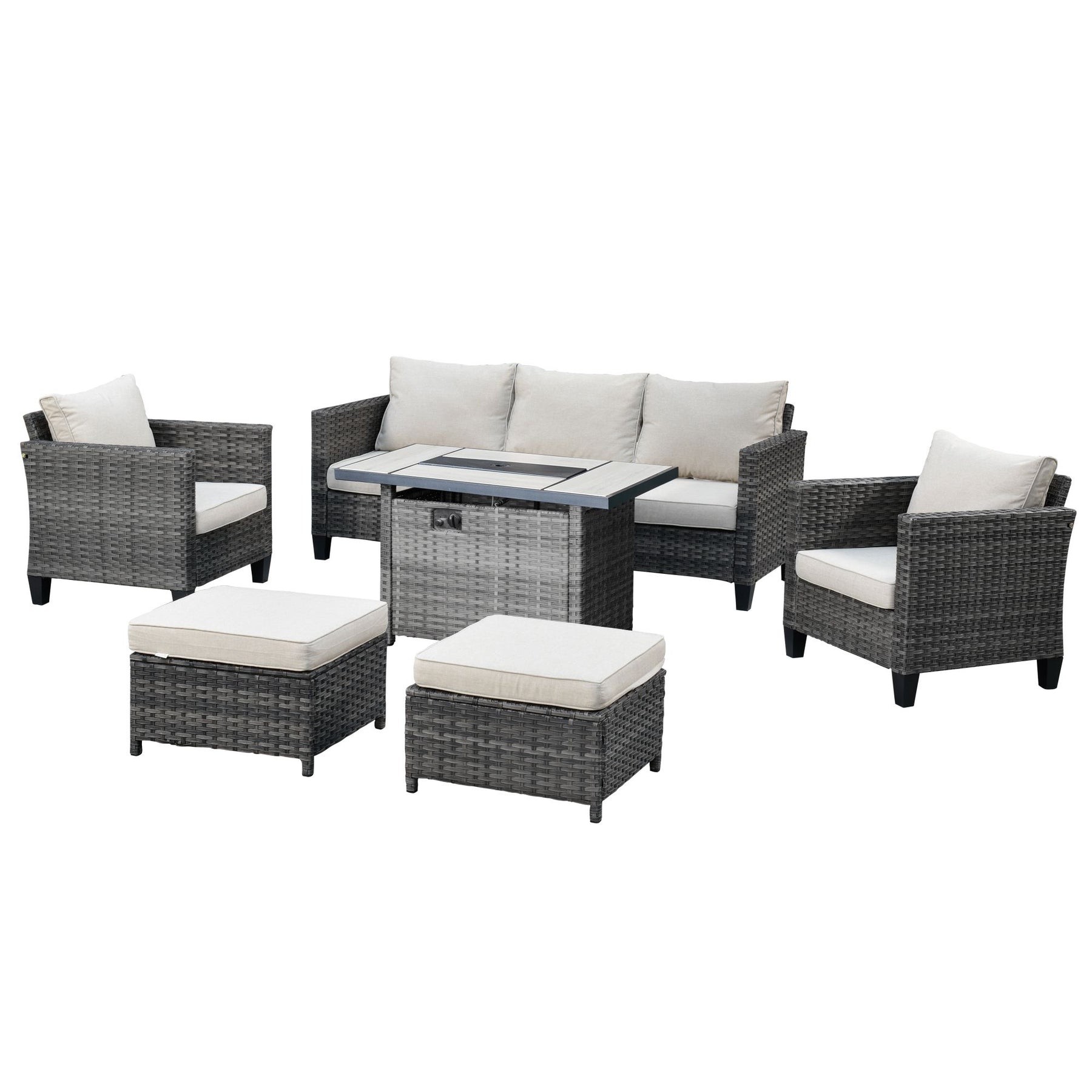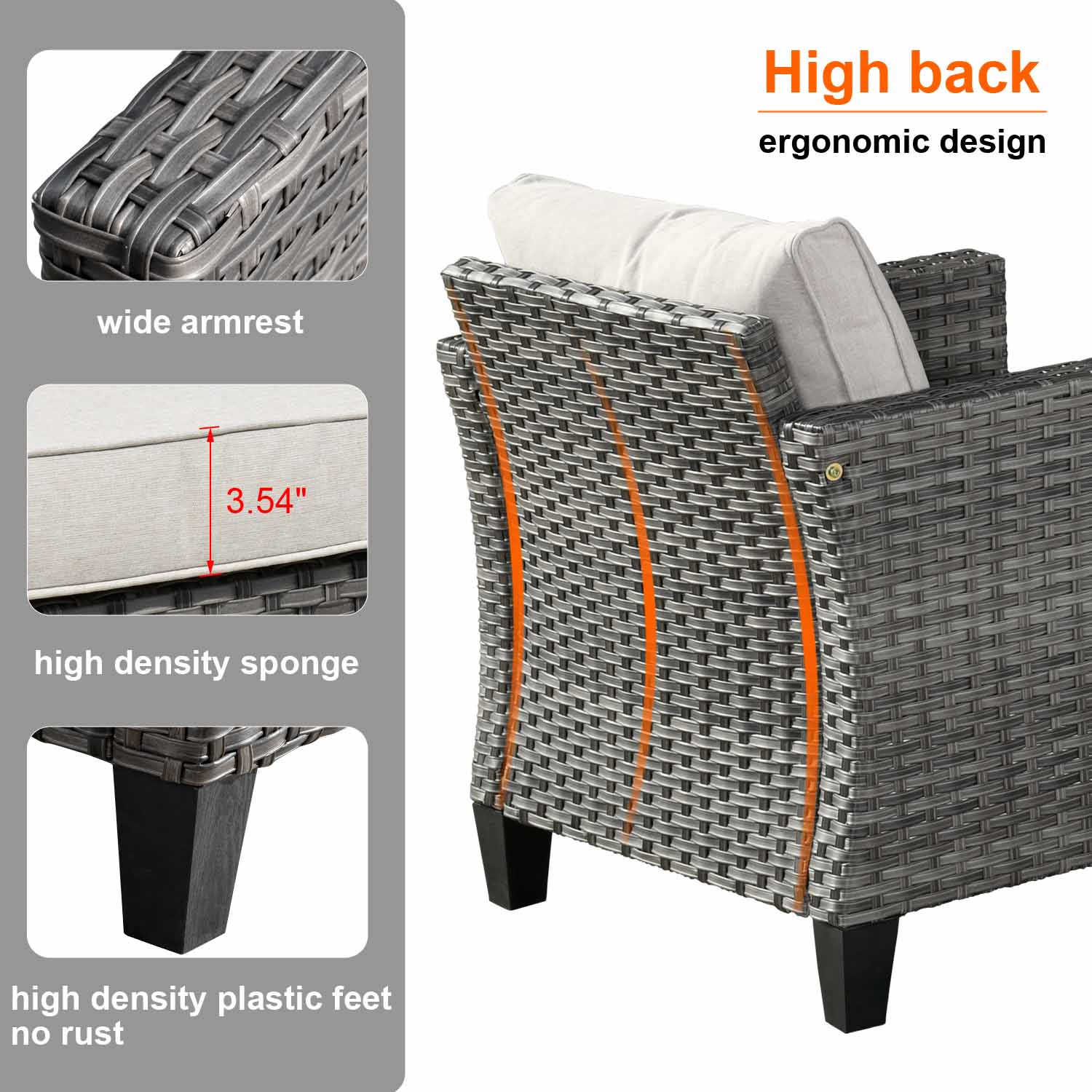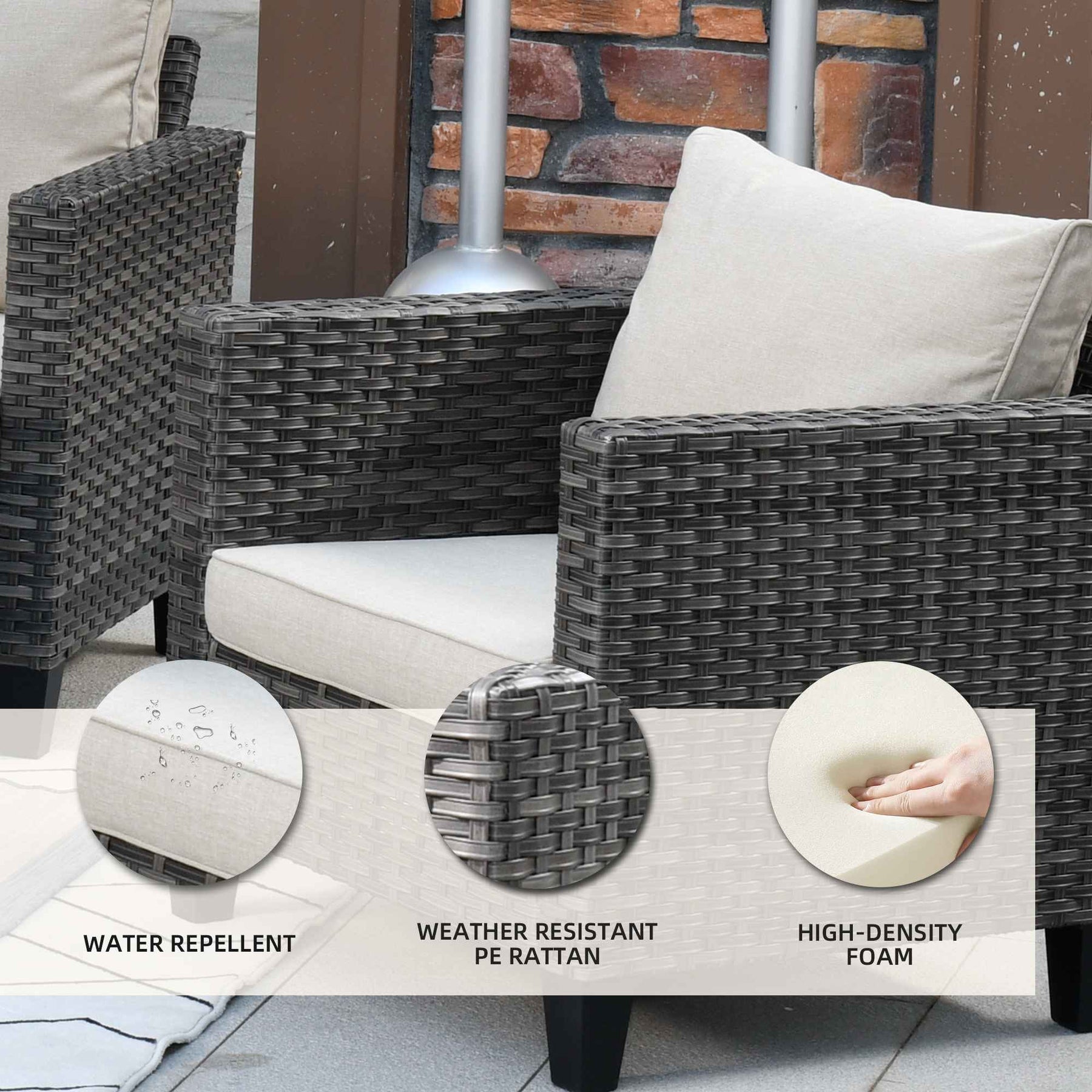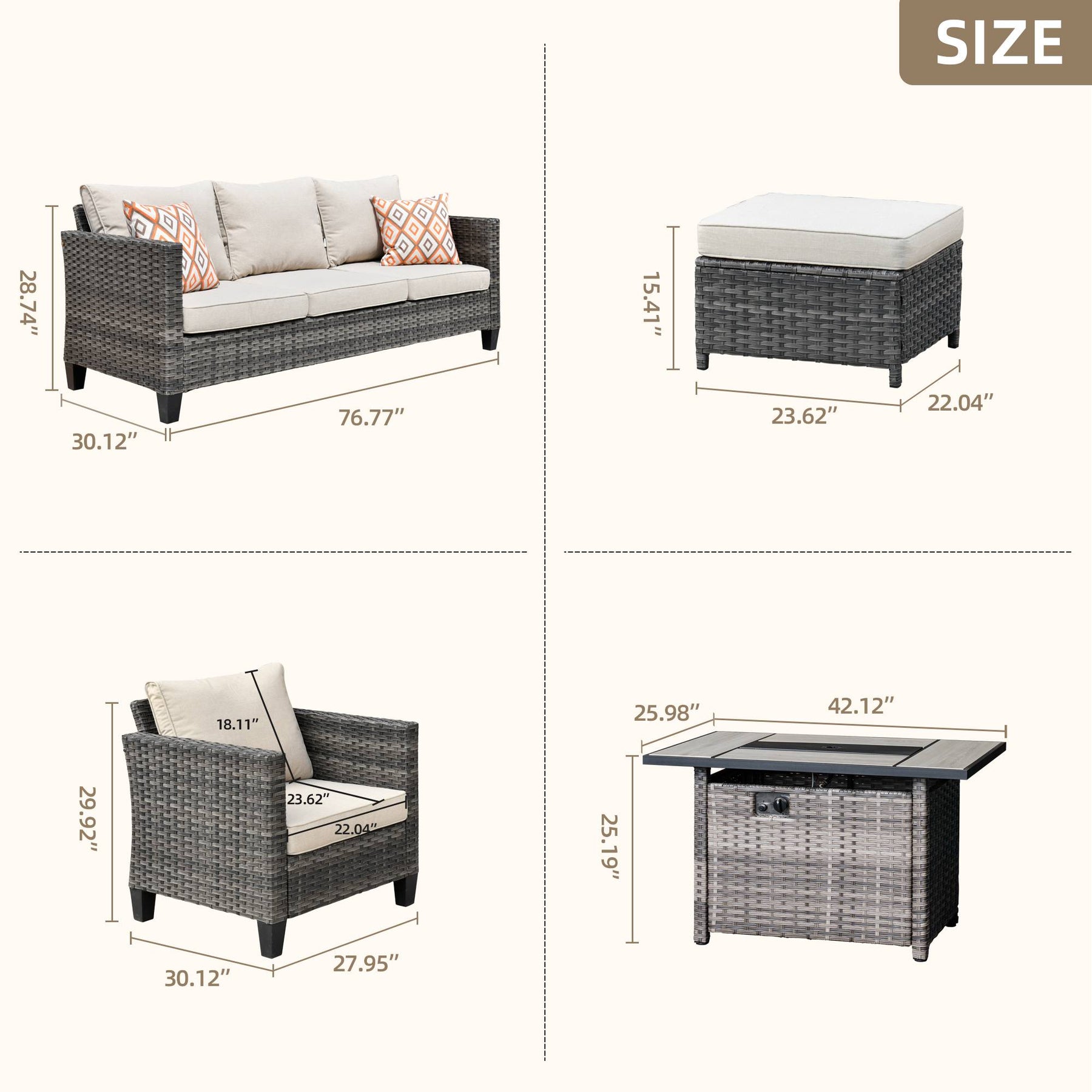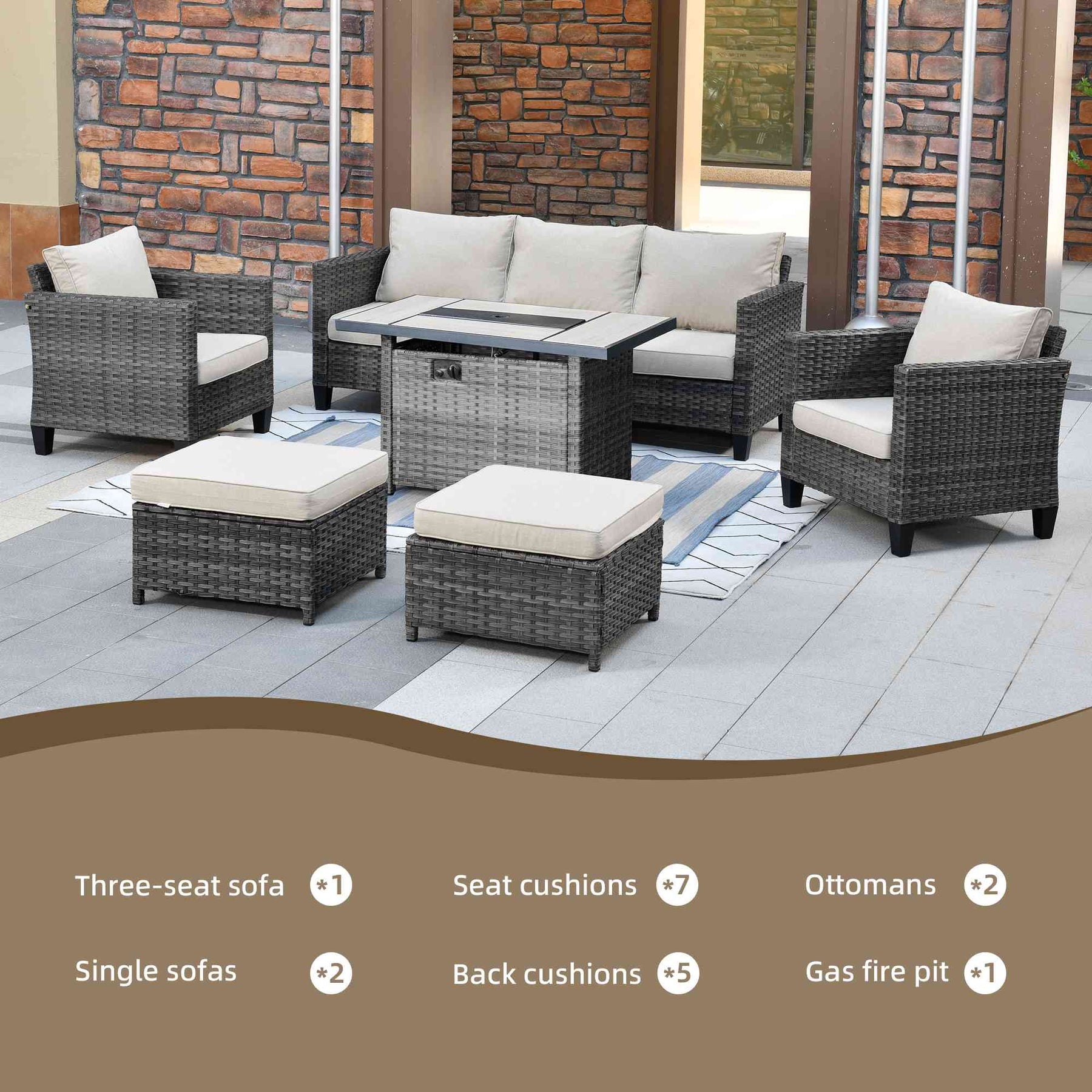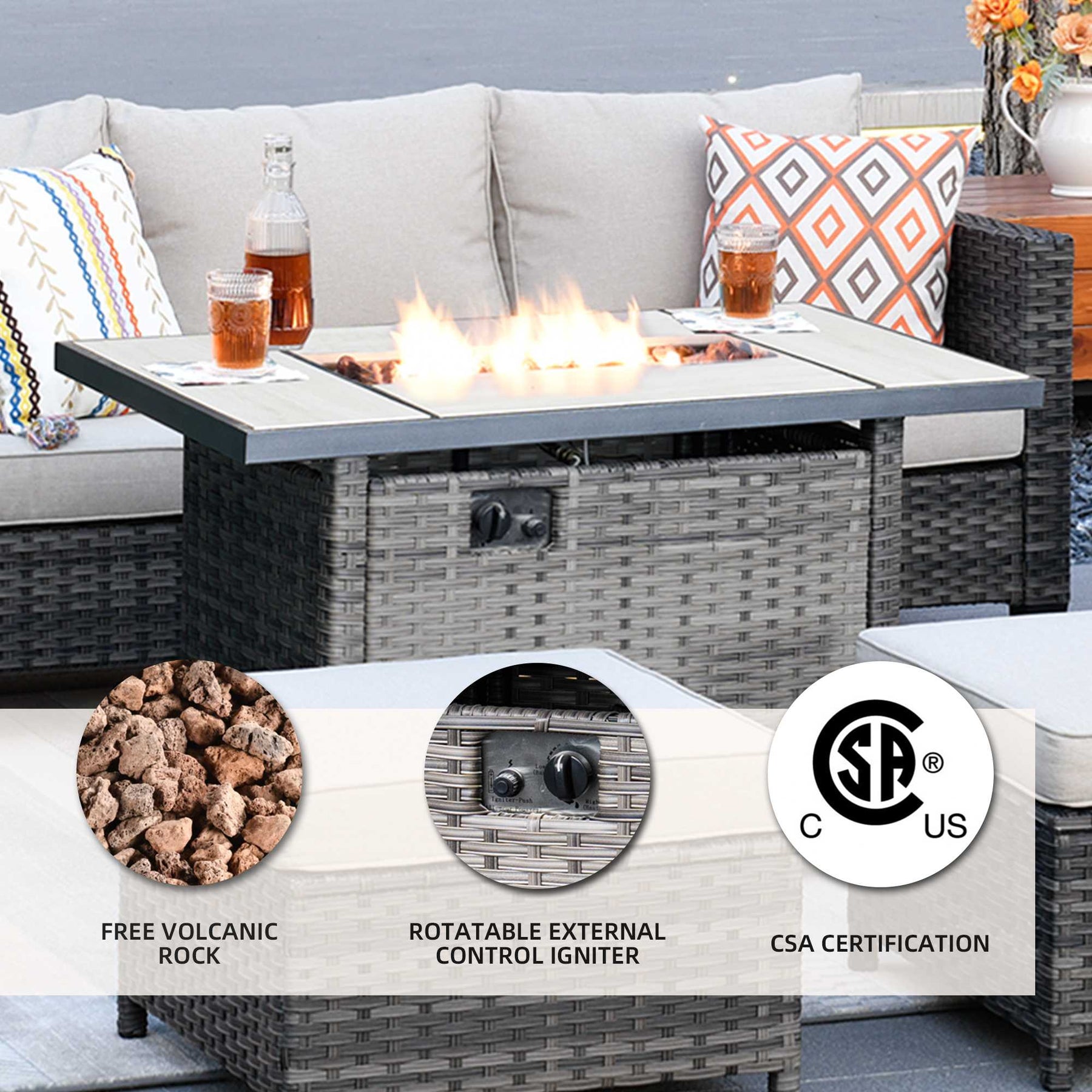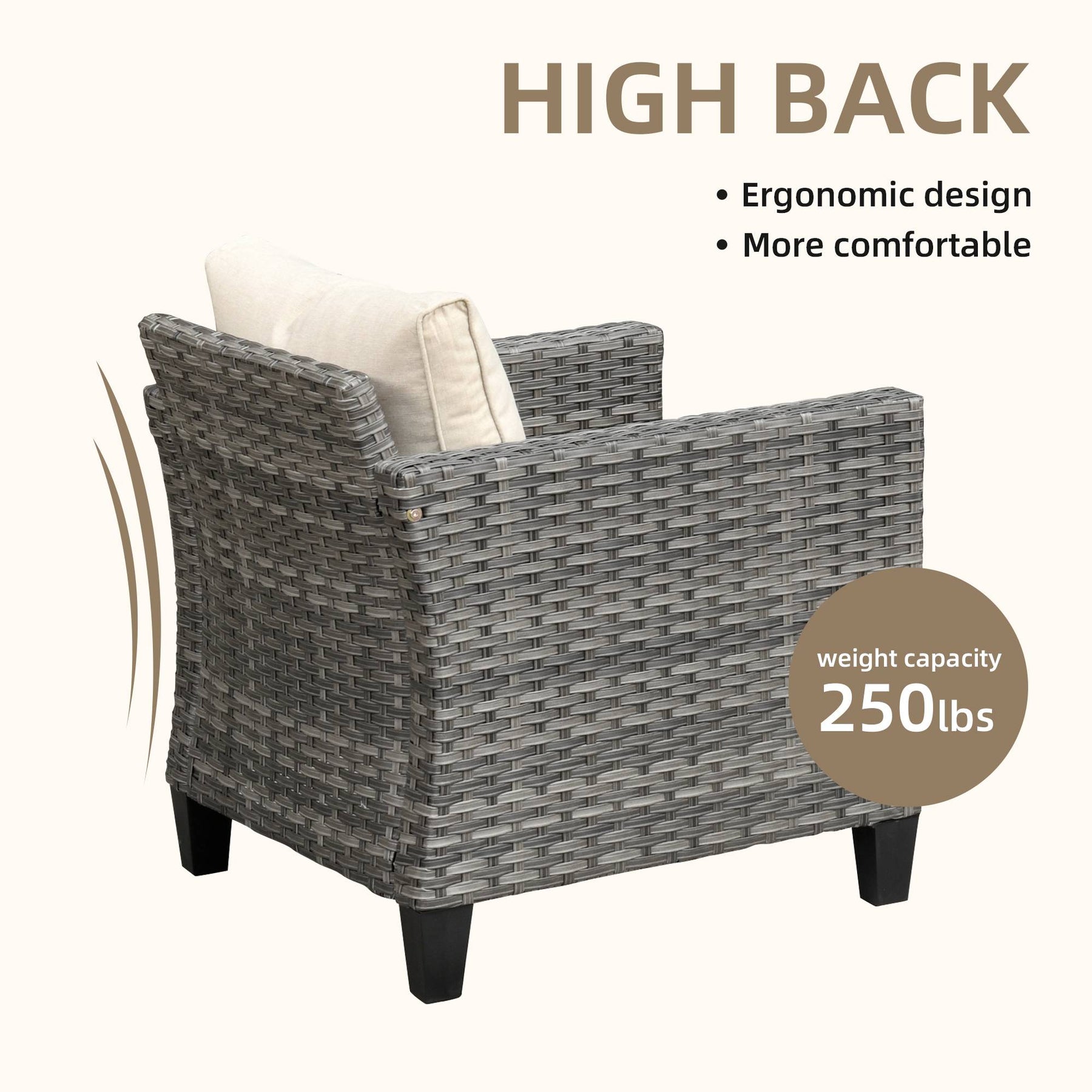 Ovios Patio Conversation Set 6-Piece with Rectangle 42'' Fire Pit Table and Vultros Set
In stock
Color:
Grey Wicker Denim Blue Cushion
Free Shipping

Ships Within 7-Day

1-Year Warranty
Fraud Prevention: Your Payment is Safe & Secure.
When the sun sets and your outdoor paradise begins to cool a bit, there is no need to go inside. Light the fire pit table and warm up the patio night. You can even serve an intimate dinner for four right on the spacious ledge surrounding the warm glowing lava rocks. What could be cozier? Clean burning propane flame provides soothing warmth, gentle lighting and a centerpiece for many outdoor or backyard evenings worth remembering.

Simple Use & Quick Assembly: Rotating the safety valve can easily turn on/off the fire pit. It is easy and convenient to use. And all accessories and instructions are provided.
Large Size: This large 42.12'' fire pit table provides more space and can accommodate drinks and snacks around the edge.
Practical: Not just for winter or cold weather! No matter what the season, you can cover the fire pit with the provided lid when no fire is needed. It can be easily converted into an outdoor dining table, a coffee table or a casual bar.
Safety: 50,000 BTU fire pit table has CSA certification and a safety valve. No worries about safety when using it. Use propane fuel to provide stable and green burning, so you won't suffer from ash and smoke.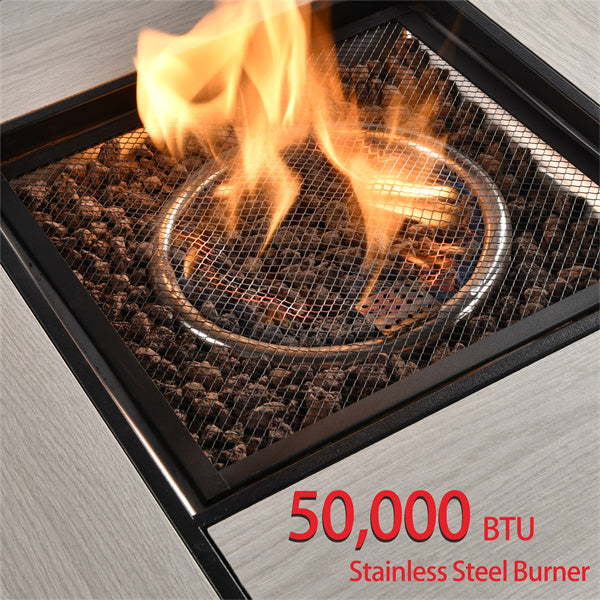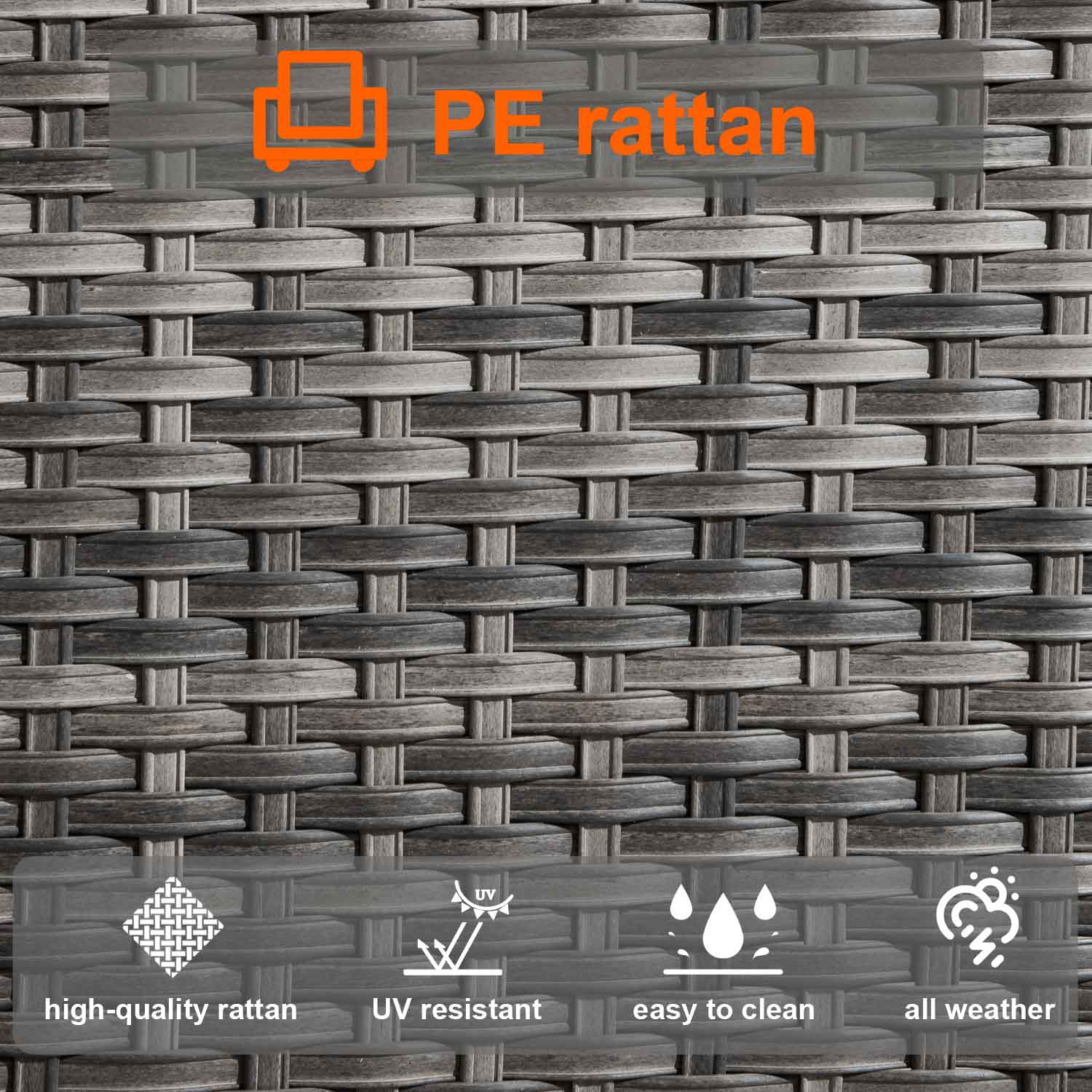 1. Orders will be processed by US warehouse within 5-10 working days.
2. Tracking information will be updated within 3~5 working days.
3. If there is no tracking information updated after 3-5 working days, please contact Ovios customer service for further help.
4. Packages will be delivered within 9~15 working days.
5. Any missing parts or damaged parts during shipment, please contact Ovios customer service for free replacement.
6. The quotation includes delivery freight but not return freight.
1. If you need to replace parts or have any questions about the user manual, please contact us for solutions and guidance.
2. If the goods are rejected by the buyer, resulting in the return to our warehouse, or if the return is due to the buyer's personal reasons without any product quality problems, the buyer shall bear the return shipping cost.
3. If the furniture is damaged due to transportation or has quality problems, please take photos of the damaged furniture and send them to us to show the damage of the furniture. We will provide buyer with FedEx prepaid label to return the complete goods, and buyer don't need to worry about bearing any losses.
4. If buyer choose to return the furniture, please pack the goods
according to our original packaging method, and do not disassemble all the packages to ensure that they are in good condition.
5. Please note that damaged furniture does not need to be returned and other complete furniture should be returned within one month after receiving the goods.
We will always provide customers with satisfactory after-sales service. If you have any questions, please feel free to contact us, thank you for your cooperation.